Books
Ubby's Underdogs : The Legend of the Phoenix Dragon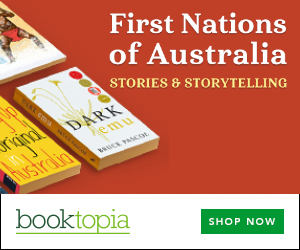 Summary
Set in the 1940s when the pearling town of Broome is recovering from World War II, The Legend of the Phoenix Dragon is an epic tale that follows the heroics of Ubby, a street-wise Aboriginal girl and the leader of a rag-tag gang known as the 'Underdogs'.
When Ubby recruits Sai Fong, a Chinese girl off the boat from Shanghai, they are thrown into a series of bizarre adventures full of myths and legends, and secrets never before exposed. McKenna's first volume of the Ubby's Underdogs trilogy leaves you gasping for air and hungry for more.
About the Author
Brenton E. McKenna, a young Aboriginal graphic artist and novelist, was born in Broome in 1982 and lived there until he was fifteen. In his teenage years he taught himself to draw by copying images from comics and a cartooning book given to him by a high school art teacher. He draws his inspiration for his form of the graphic novel, from sources that include Aboriginal mythology, folklore from various cultures, urban history and legend, war correspondence and military stories, science fiction and the natural world. However, his main sources are from his memories of growing up in Broome.
Get a copy now from your favourite trusted store
Disclosure: I get commissions for purchases made through the below links.
Other books by (or with) Brenton E. McKenna