Books
Welcome To Country: Schools Edition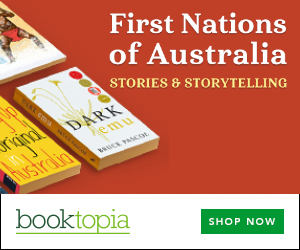 Summary
An Introduction to Aboriginal people for Young Australians
Written by one of Australia's most prominent Aboriginal authors, Welcome to Country is essential reading for every young Australian.
The chapters cover prehistory, post-colonial history, language, kinship, knowledge, art, performance, storytelling, native title, the Stolen Generations, making a rightful place for First Australians and looking to the future for Aboriginal Australia.
This book is for the new Australian generations and works towards rectifying the wrongs of this country's past. You will quickly appreciate how lucky we are to be the home of the world's oldest continuing civilisation – which is both diverse and thriving in Australia today.
Detailed teachers' notes that explain how to apply the book to a range of subjects for Years 7 through 10 students can be downloaded online through the Hardie Grant website.
About the Author
Professor Marcia Langton AM PhD is one of Australia's most important voices for Aboriginal Australia. She first became an Aboriginal rights activist as a student at the University of Queensland, before spending time in Papua New Guinea, Japan and North America learning about those countries' peoples and cultures. On her return to Australia, Marcia Langton graduated in Anthropology at ANU.
Since then, she has worked with the Central Land Council, the Cape York Land Council, and for the 1989 Royal Commission into Aboriginal deaths in custody. Professor Langton has received many accolades, including an Order of Australia. She has held the Foundation Chair of Australian Indigenous Studies at The University of Melbourne since February 2000. As an anthropologist and geographer, she has made a significant contribution to government and non-government policy as well as to Indigenous studies. Professor Langton has written several books, both academic and popular, including First Australians, co-authored with Rachel Perkins, which was written in conjunction with an SBS documentary by the same name.
Get a copy now from your favourite trusted store
Disclosure: I get commissions for purchases made through the below links.
Other books by (or with) Marcia Langton