Books
Why I Love Australia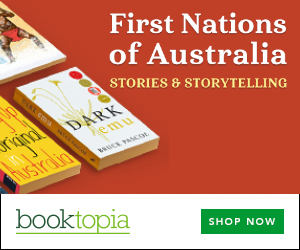 Summary
Why I Love Australia is a unique, awe-inspiring visual journey by Bronwyn Bancroft, one of Australia's leading Aboriginal illustrators.
"I have lived in or travelled to many of the places in the book and identify with them all on a personal level," reveals Bronwyn [[#1 'UWS student wins prestigious Dromkeen Medal', Koori Life, Spring 2010]].
"For example, the plummeting gorges were inspired by my time working as a teacher in Broome, and the bush cricket scene is derived from stories about my uncles as they were growing up."
Every page shows a person holding a coolamon (wooden bowl). "The person you see on each page is the host to each of the landscapes, who wishes you well as you visit," Bronwyn explains.
The book comes with two vibrantly-illustrated postcards. From the cities to the plains, the coast to the outback, deserts to rainforests and beyond, this glorious book depicts the Australian experience in Bancroft's bright-coloured trademark illustrations.
Get a copy now from your favourite trusted store
Disclosure: I get commissions for purchases made through the below links.
Other books by (or with) Bronwyn Bancroft