Poems
In My Dreaming
A poem by David Sulter, Coonabarabran, northern New South Wales.
Close this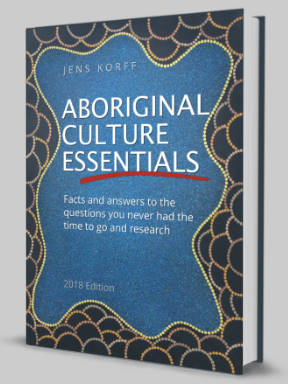 Wishing you knew more about Aboriginal culture?
Search no more.
Get key foundational knowledge about Aboriginal culture in a fun and engaging way.
This is no ordinary resource: It includes a fictional story, quizzes, crosswords and even a treasure hunt.
Stop feeling bad about not knowing. Make it fun to know better.
Through heaven on earth walk the spirits that are free
A long suffering dream that still waits for me

The ghastly cold cobblestones catch the punishing wet rain
I am slipping and struggling as I fight the storm's pain.
Wind whips my face as I hide from its sting
My head aching from sadness, my ears feel its ring
My soft fading voice begging through the closed doors
No one sees or hears me my body slumps more

The sound of death's melody plays in my tired mind
All hope is lost now my tear stained eyes so blind
They laugh and gloat as they splurge on their feast
I stare through fog covered windows a desperate spying beast
I question the lord as to why they belong
Why am I punished I did not do wrong
The unfairness of life can never be solved
Why do good people lose when evil is absolved

Hope is a memory as I fall to my knees
The end of my breaths as it slows to a wheeze
One last glance up to the blackest of skies
A life is now finished spare me your cries.

The black sky breaks apart and through shines a ray
My body is lighter and I stand and I sway
A voice not of earth I've never before heard
Calls me to follow and I wait on every word
A colourful rainbow tickles my feet
It pushes me forward and I cannot retreat

I am no longer walking and my body feels free
I turn and I look and then I see me
Not wet or cold just laying on white bed
A cloud for a pillow resting my head
 
I face the sky's brightness as I let it take me
For once in my life my spirit feels free
In the soft white cloud I can see faces appear
I cry as I recognise my family is near
They cuddle and comfort me and I lose all my fear

She appears now before me in a soft summer glow
My nanna, my mother my eternal rainbow.
She nods over my shoulder and I turn in a daze
My heart skips a beat and I stare in a gaze
Just as I remembered him all of his ways
My best mate and Farf, I look up and I pray

Four words he says to me  I have ached all through my days.
'Meet your son Tully' is all that he says.
The love and the tears that melt in our embrace
Let's go home now son, take me to our place.

David is a Gamilaraay man from Coonabarabran in northern NSW. Thank you for sending your poetry David!