Stolen Generations
Stolen generations around the world
Australia is not alone with its painful history of stolen children. Many countries have similar histories. Here are a few of them.
Close this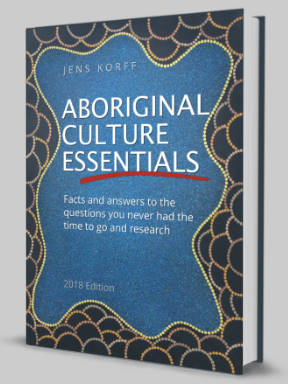 Wishing you knew more about Aboriginal culture?
Search no more.
Get key foundational knowledge about Aboriginal culture in a fun and engaging way.
This is no ordinary resource: It includes a fictional story, quizzes, crosswords and even a treasure hunt.
Stop feeling bad about not knowing. Make it fun to know better.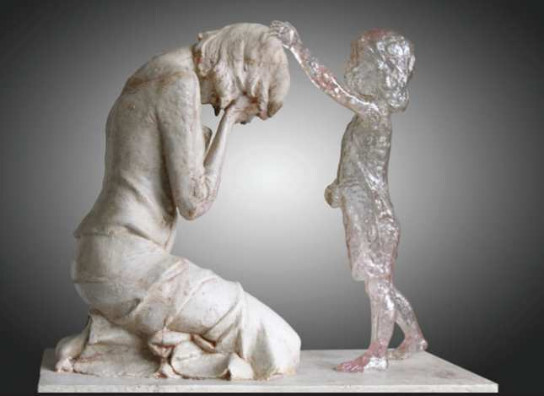 Argentina
A military coup in 1976 brought one of Argentina's "most brutal dictatorships" to power. The dictatorship took new-born babies away from their mothers during what is known as the "dirty war". It was uses as an instrument of war, social engineering or political revenge. [1]
Courts established later that the theft of babies was a systematic plan. When the Junta's hit squads abducted pregnant women they considered opponents to the regime, they imprisoned the women until they had given birth. Their babies were given to childless friends of the regime. Many mothers were then killed along with other prisoners.
Argentina's Grandmothers of the Plaza de Mayo is a human rights organisation trying to find the stolen children. Founded in 1977, by 2016 it had helped find 120 of the more than 500 children kidnapped.
China
Families who violate China's one-child policy face a constant threat of authorities illegally taking away their children.
Just like in Australia, some families say beatings and threats are used to force them into giving up their daughters. Others say they are tricked into signing away their parental rights. [2]
Each town has a family-planning office, usually staffed by Communist Party cadres who have broad powers to order abortions and sterilisations. People who have additional babies can be fined up to 6 times their annual income.
Since the early 1990s, more than 80,000 Chinese children have been adopted abroad, most going to families in the United States. Officials are motivated by thousands of dollars that adoptive parents pay orphanages. [2]
Since 2003, if people can't pay their fines, officials would take away their babies.
An official's statement is strikingly similar to what Australian officials told parents: ''They're better off with their adoptive parents than their birth parents,'' says Wu Benhua, director of Zhenyuan's civil affairs bureau.
It's too late. Your daughter has already gone to America.

— Response Zhou Changqi got whose six-month-old daughter was taken in 2002 by family-planning officials in Guiyang [2]
England
In the 1940s it was considered a mortal sin if a mother gave birth to a child out of wedlock. Nuns stole babies from their mothers promising adoption in Britain and a better life, or sometimes just telling them their child had died.
When Australia called, desperate to fill the large country with young people, it was an opportunity to empty institutions overflowing with children. Known as the child migration schemes, Britain shipped children, some as young as four, without guardians. In an effort to wipe out a child's identity, names, places and birthdays were changed, and no birth certificates supplied.
Between 1912 and 1970, about 7,000 children were sent to Australia. But instead of loving families eager to adopt them, institutionalised abuse awaited them. Very few were adopted or fostered, many were traumatised for life. [3]
Tip
The movie Oranges and Sunshine (2010, directed by Jim Loach) explores what happens when the British government is held accountable for its child migration schemes. Social worker Margaret Humphreys also tries to reunite the children involved – now adults living mostly in Australia – with their parents in Britain.
Germany

Before Germany united in 1989, the German Democratic Republic's intelligence service ("Stasi") took away children of parents who eyed the West or had attempted to flee the communist state. Deemed unfit to bring up their kids "for the purpose of socialism" parents sometimes spent "half a lifetime searching" for them. [4]
An estimated 1,000 families were torn apart by the GDR authorities. Forced adoptions could hit anyone considered "suspect", for example, a mother staying home for her children--incompatible with socialist guidelines.
Hundreds of Germans are still searching for their children, parents or siblings.
Ireland
Single and pregnant mothers were long outcast in Ireland – abortion only became legal in 2018 – and sought refuge in the country's government-funded homes for unmarried mothers. Fourteen homes operated from the 1920s to their peak in the 1960s and 1970s, with several not closing until the late 1990s. [5]
Often against the wishes of their mothers, almost all of the mother's babies were adopted out, first unofficially, then officially after adoption became legal in 1953. The babies who remained in the homes were malnourished, abused, used for vaccine trials and died at twice the rate of the general population. In one home alone almost 800 babies died during the 40 years it operated, their bodies deposited in a disused septic tank.
The Irish government set up a commission to investigate the homes in 2015. It found that of the 57,000 babies born in these homes, 9,000 died while in their 'care'. The report, published in January 2021, contained "devastating details" from women's testimonies: Being stripped of their identity, no cuddling of, or bonding with, their babies, finding their baby gone one morning, a sense of abandonment and stigma, no birth information. And later came the never ending search for family and identity. Irish law still denies access to adoptee's birth records.
There are striking similarities with Australia's Stolen Generations: There isn't a family in Ireland that hasn't been affected by the theft of babies. Young women who tried to flee to England were brought back by the Catholic Protection and Rescue Society of Ireland.
That's what you go looking for – a trace of who you are. Those years we might have had to get to know each other were stolen by lies and misinformation.

— Noelle Brown, survivor [5]
Tip
The film Philomena brought widespread attention to the unmarried Irish mothers forced to surrender their babies to the Catholic church.
New Zealand

From the 1950s to the 1980s, the New Zealand government took more than 100,000 non‐Anglo children from families it thought to exhibit strife, neglect, poverty or family violence, and placed them under state care in residential facilities. [6] They came primarily from Mãori (about 60%), Pasifika and Pakeha communities.
Once removed, the children suffered systemic abuse under the guise of state "care and protection", very much akin to the Stolen Generations in Australia. They faced abysmal conditions, limited education and social isolation. They endured physical, sexual and psychological violence, as well as secure cells, knock-out sedatives and electro-convulsive therapy.
The New Zealand government is still refusing to apologise or even investigate the abuse and prefers to deny.

Norway
Norway's Child Protection Service, known as Barnevernet, is removing children from parents it deems unfit for parenting, and places them into foster care. Some of the young mothers had been reported – falsely – as mentally 'ill' by their parents in order to claim welfare payments, and the service then uses this information against them. [7]
About 1,500 children a year are removed from their parents. Between 2008 and 2013, emergency removals increased by 70%. While most of these cases are for valid reasons, a "growing number" of parents claim they happen without cause. Parents are told they "lack parenting skills".
Research found that 20% of the removal system is not working well, says Einar Salvesen, a whistleblower who has previously worked as a consultant psychologist for Barnevernet.
Some families feel that racial intolerance is a "big part" of their experience. Other countries accused Barnevernet of stripping children of their cultural identity.
An organisation, The Change Factory, gives stolen children a voice by sharing their experiences and knowledge with policy makers.
Spain
It was revealed in 2011 that the theft of children, begun under Franco for ideological ends, had turned into a form of baby trafficking that continued into the 1990s, with the complicity of doctors and the church. [1]
Switzerland
From the early 1800s to the 1950s thousands of Swiss children who were orphaned, illegitimate or from impoverished families were sent to work on farms as cheap labour. Many children suffered abuse at the hands of their host families while authorities turned a blind eye.
The Foster Boy ("Der Verdingbub"), a 2011 movie and one of the most successful Swiss films between 2007 and 2013, deals with this shameful chapter in the history of a country that is so often seen in a positive light.
From 1926 to 1973, the Swiss government had a semi-official policy of institutionalising Yeniche parents and having their children adopted by more "normal" Swiss citizens, in an effort to eliminate Yeniche culture. About 590 children were taken from their parents and put into orphanages, mental institutions and even prisons. [8]Children of the Open Road (1992), named after the government program, tracks these policies towards the Rom (gypsies).
Unites States of America
In 2017 the US government of Donald Trump ordered a "zero-tolerance" policy on undocumented migrants crossing into the US and began separating families. It deported parents back to their country of origin in Central America while the children remained in the US.
The policy began as a secret pilot program and was officially announced in April 2018. By 2020 the government had removed 1,030 children from their parents. A program to reunite the families followed but by October 2020 still struggled to find the parents of 545 children because in the rush to carry out the president's orders, the locations of their parents had not been recorded. [9]