Books
Cyclone Fever: Mates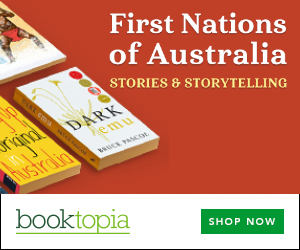 Summary
His wily, wise old grandma introduces Danny to the world of preparing for this natural disaster.
Gran enlists Danny's help with an irresistible bribe of one of her chocolate cakes and Danny focuses hard. From Gran, we learn all the procedures in an interesting and moving way for cyclones as she is sure a significant storm is on its way.
Danny's parents don't remember the devastation of a severe cyclone and are slow to join in. Gran vs. Dad and his duct tape is quite a chuckle.
But it looks like Gran is right and Danny will be doing the dishes for a fortnight as the family emerges outside to the damaged and changed landscape.
The family jumps into action to help the elders who live in a nearby Home. Food, shelter and good will are extended unreservedly in a beautiful community spirit.
Danny doesn't need cake to entice him to find Grandpa's missing dog as the old man quietly laments his sister's death in a previous cyclone long ago.
The book is informative, heartwarming and entertaining with great characters but most importantly, it shows us the spirit of family and community.
Get a copy now from your favourite trusted store
Disclosure: I get commissions for purchases made through the below links.
Other books by (or with) Sally Morgan