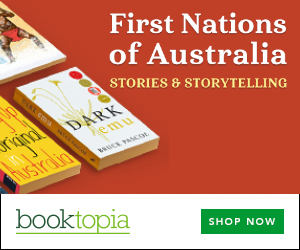 Summary
Looking at the views and experiences of three Aboriginal generations, this autobiography unearths political and societal issues contained within Australia's Aboriginal culture.
Sally Morgan travelled to her grandmother's birthplace, starting a search for information about her family. She uncovers that she is not white but Aboriginal, information that was kept a secret because of the stigma of society.
This moving account is a classic of Australian literature that finally frees the tongues of the author's mother and grandmother, allowing them to tell their own stories.
About the author
Sally Morgan is an experienced author and photographer. She has written more than 250 titles for both children and adults. Her main interest is in the natural world and environmental issues, but she writes on all science and geography topics. A former teacher and chief examiner for A level biology, she is now a full time writer, When not writing, she helps out on her organic farm in Somerset.

A challenge
Judith Drake-Brockman is the daughter of Howden Drake-Brockman, a pastoralist who once owned the sheep station where Sally Morgan's grandmother was born (Corunna Downs near Marble Bar).
Judith disputes the claims Sally Morgan makes in My Place and details her own version of events in her book Wongi Wongi. In 2004, she requested that Sally Morgan undergo a DNA test to prove her claims that Howden fathered Morgan's Aboriginal grandmother Daisy, then committed incest with Daisy and fathered Gladys, Sally Morgan's mother.
In the article My Place – a Betrayal of Trust author Tony Thomas asserts Morgan and publisher Ray Coffey from Fremantle Arts Centre Press jointly workshopped an outline for My Place to assure it was marketable, including a number of claims rejected by Drake-Brockman. [1]
Get a copy now from your favourite trusted store
Disclosure: I get commissions for purchases made through the below links.
Other books by (or with) Sally Morgan