Books
Maralinga's Long Shadow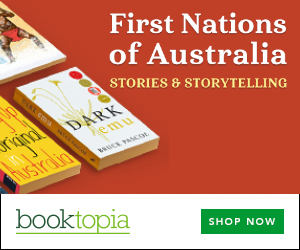 Summary
Maralinga's Long Shadow tells the powerful story of Yvonne Edwards, artist and community leader, who lived on or near the Maralinga lands, and the cost of the fall-out for herself and her family from the nuclear tests in the 1950s.
"Grandfather and grandmother telling lots of stories. They had to live at Yalata. Their home was bombed. That was their home where the bomb went off. They thought it was mamu tjuta, evil spirits, coming. Everyone was frightened, thinking about people back in the bush. Didn't know what bomb was. Later told it was poison. Parents and grandparents really wanted to go home, used to talk all the time to get their land back."
Yvonne Edwards was just six years old when the first bombs of the nuclear tests at Maralinga were detonated in 1956. The tests continued until 1963 and their consequences profoundly affected her family and community.
This powerful book, by award-winning author Christobel Mattingley, honours Yvonne Edwards' legacy as a highly respected artist and community elder.
About the Author
Christobel Mattingley has been writing since she was eight and her first pieces were published in the children's pages of magazines and newspapers. She worked as a librarian in schools and a college of advanced education. Self-employed as a writer since 1974, she has travelled widely in Australia and overseas, speaking in schools and libraries.
Christobel has published 46 books for children. Some have been translated, into 13 languages altogether, some have won awards in Australia and USA, several were filmed for ABC TV. Working with Aboriginal people for decades, Christobel wrote the landmark history Survival in Our Own Land, and Maralinga: the Anangu Story.
Get a copy now from your favourite trusted store
Disclosure: I get commissions for purchases made through the below links.
Other books by (or with) Christobel Mattingley