History
Maralinga: How British nuclear tests changed history forever
In the 1950s the Australian government authorised British nuclear tests on Anangu country with fatal consequences. It paid compensation for contaminated land, but never for the people affected.
Close this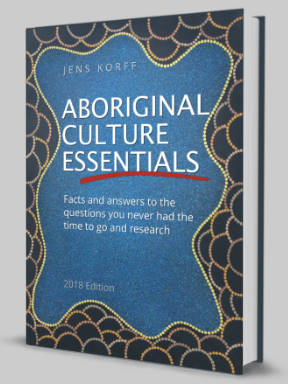 Wishing you knew more about Aboriginal culture?
Search no more.
Get key foundational knowledge about Aboriginal culture in a fun and engaging way.
This is no ordinary resource: It includes a fictional story, quizzes, crosswords and even a treasure hunt.
Stop feeling bad about not knowing. Make it fun to know better.
Maralinga: When home is an atomic test site
Imagine that after 54 years you are finally allowed to come back home--to an atomic test site now declared "safe".
Maralinga in remote South Australia is exactly that. In 1956 Australian and British servicemen built a test site and an airstrip, and the area became known as Section 400[1], about 488 kilometres north of Adelaide. It served Britain to achieve nuclear power status during the cold war.
Maralinga is part of the Woomera Prohibited Area (WPA), colloquially known as the Woomera Rocket Range, which was established as a restricted access area in 1947. Maralinga is a Yolngu name for thunder.
Only four out of those 400 students knew what Maralinga meant. And at another school, three Year 6 classes, none of the students had heard of Maralinga. It's a chapter that people have forgotten.

— Christobel Mattingley [2]
'Black mist' hits Aboriginal people
Between 1955 and 1963 the Australian government agreed to perform 7 series of atomic tests, on Aboriginal land of the Anangu people [3]. Many Anangu people were forcibly removed from their traditional lands in the lead-up to the tests.
The forced relocation destroyed the traditional lifestyle of the Aboriginal families. "The damage was radiological, psycho-social and cultural. This change was profoundly negative and to this day, much of the work of lifting the living conditions of Aboriginal people results from the loss of traditional independence dating from the 1950s." [4]
Survivors recall the fleeing Aboriginal people being picked up in trucks or forced on a long walk through the desert without water on routes to avoid exposure. In their memory the "momentous" event is embedded right next to creation stories. [5]
About 1,200 Aboriginal people were exposed to radiation during the testing. The radioactive fallout, called "puyu" (black mist) by Aboriginal people, caused sore eyes, skin rashes, diarrhoea, vomiting, fever and the early death of entire families. The explosion caused blindness. Long term illnesses such as cancer and lung disease were found in the 1980s, a time when some Elders grew restless and walked back into their country. [5]
The Royal Commission into British Nuclear Test in Australia found in 1985 that attempts to ensure the safety of Aboriginal people were riddled by "ignorance, incompetence and cynicism".
The boundaries of the test fields were inadequately patrolled and the British dismissed concerns for Aboriginal people's safety with the heartless comment that "a dying race couldn't influence the defence of Western civilisation".
The South Australian government granted the Maralinga people title to land around the site in 1984, but the federal government kept control of Section 400.
We thought we were the cleverest things going. How stupid we were. We didn't think anyone owned the land.

— Indigenous Affairs Minister Nigel Scullion in 2014 [6]
Song: Maralinga
Paul Kelly wrote a song about Maralinga, and it's worth following along its lyrics as you listen to it.
Contamination: Is Maralinga really safe?
Britain went on to test 12 atmospheric nuclear bombs at Maralinga. But the worst contamination came from a series of minor trials with nuclear warheads in the early 1960s.
Nearly 700 trials of air and land missile strikes were tested over the decade. They released 100kg of radioactive and toxic elements on Anangu land. [2]
British and Australian governments attempted to clean the site three times: in 1967 (which left plutonium and other radioactive contamination), in 2000 and again in 2009. However, contamination still remains.
Aboriginal people remember seeing old Land Rovers, washing machines and fridges buried in the ground. [2]
In December 2009 the government handed most of the Maralinga area back to its traditional owners, declaring it safe to "walk, camp, build and hunt". [1] It was a world-first to clean up and then hand back a nuclear test site.
"You know, you look around, miles away, you see no trees, just nothing. Trees are all dead. Even the grasses are dead. Probably no kangaroos there. So we cooked our things, we went back to the village, then we was telling this white fella, 'Oh, we went to that place.' 'You shouldn't be there, you're not allowed to go there.' You know, it's... It's still hot. And nobody told us. But we've been there."

"My aunties, uncles, they was young, they all died. Just like us here now in our 50s, we got nobody over 60s or 70s in that community. Even people died when they was young. I lost a sister when she was in her 20s from cancer. I lost an uncle, 40s, from cancer. My auntie died from cancer."
Memory of Yvonne Edwards. [2]
In November 2014 the federal government formally relinquished ownership of a 1,782 sqkm weapons testing range, the last parcel of traditional Aboriginal land it had not yet returned. [6] Defence Minister David Johnston declared the area safe for visitors. Aboriginal people hope to attract up to 2,000 visitors per year to the site.
What was done [to clean up] at Maralinga was a cheap and nasty solution that wouldn't be adopted on white-fellas land.

— Alan Parkinson, nuclear engineer [7]
Contamination compensation: yes,
radiation compensation: no
In 1991/92 the government made a payment of $618,000 to Aboriginal groups around Maralinga for land contamination.
At the same time the government announced the resumption of uranium sales to France worth $60 million a year.
In 1995 Aboriginal people received $13.5 million dollars for the loss of their lands and as compensation for the contamination from the British government. Another $6 million was paid at the handover to help them maintain the township.
They used some of the money to live in Tjuntjuntjura, a dry community and an "oasis for lives scarred by drugs and alcohol". [5]Compensation for exposure to radiation is much harder to come by. To date only 5 people have been paid a total of $200,000 in compensation. Claims of 14 Aboriginal people have been rejected.
This flies into the face of the decision of the British High Court to allow military veterans to sue the British Ministry of Defence for compensation for damages related to radiation exposure from atmospheric nuclear tests that Britain carried out in Australia during the 1950s, seven of them also on Anangu country in South Australia.
In January 2013, a UK court ruling ruled out compensation for exposure to radiation, giving the same reason as another ruling in 2010 which told British veterans who participated in nuclear tests in Australia they could not sue the Defence Ministry because they could not prove their illnesses were caused by exposure to radiation, a task "almost impossible to prove" [8].
I've had cataracts cut out twice. I've lost all my teeth.

— Don Martin, Aboriginal woman who lived near Maralinga [9]
Maralinga survivors speak out
Watch two survivors, Yani Lester and Avon Hudson remember the tests. Yani was a young man living with his community in the desert and Avon was an Australian serviceman seconded to the programme.
Bangarra Dance Theatre made the atomic tests at Maralinga a topic of their piece "X300", named after a test site.

Fact
Aboriginal poet Ali Cobby Eckermann's grandmother walked out of the Maralinga bombing area with her family.