History
Anzac Day Coloured Digger march
In Australia the 'Anzacs' have hero status and Anzac Day is a day of commemoration. But many don't know Australia's Aboriginal war veterans and the Coloured Diggers march which started in 2007.
Close this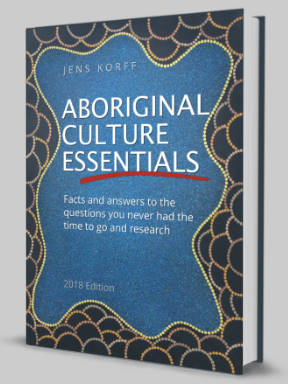 Wishing you knew more about Aboriginal culture?
Search no more.
Get key foundational knowledge about Aboriginal culture in a fun and engaging way.
This is no ordinary resource: It includes a fictional story, quizzes, crosswords and even a treasure hunt.
Stop feeling bad about not knowing. Make it fun to know better.
Selected statistics
1,000

Number of Aboriginal and Torres Strait Islander people who joined World War I. [1]

5,000

Number of Aboriginal and Torres Strait Islander people who joined World War II.

33%

Estimated number of Aboriginal soldiers who served overseas and were killed in action or died of wounds or disease. [2]
What does ANZAC stand for?
ANZAC is the abbreviation of 'Australian and New Zealand Army Corps', formed in 1915 to fight in the First World War. It fought at Gallipoli in Turkey and was disbanded shortly after.
Use 'ANZAC' (all uppercase) when referring to the the army formation itself (Australian and New Zealand Army Corps), but 'Anzac' for other, more modern usages of the word (Anzac Day, Anzac Spirit, Anzac Centenary etc.). [5]
Aboriginal war history
About 1,000 Aboriginal people served in World War I, [1] in WWII there were about 5,000 Aboriginal Diggers. [6] But accurate numbers might never be known.
One reason is that lists of the Department of Veterans Affairs only lists names but not cultural backgrounds because at that time this wasn't a requirement. [7]
During World War I, the Defence Act 1903 excluded people who were not substantially of European origin or descent from enlisting. Many Aboriginal Diggers worked around this by pretending to be Maori, Indian, Portuguese or Pacific Islander. Later, as recruiting got harder, more men were considered to have "sufficient white blood" to be accepted. [8]
The same rule applied in the Second World War, but due to high losses in the early stages of the war, Aboriginal people were allowed to join the forces, [7] resulting in a much higher number.
There was no requirement to identify their cultural background until after the Vietnam War. [7]
When Aboriginal men and women who tried to enlist were rejected they were sent back to their communities and often arrested because they were not allowed to leave their prescribed area.
Those who did serve were treated for the first time as equals and paid six shillings a day (one of the highest war-time salaries).
They weren't just fighting for the country. They were also fighting for their own land, and for their pay, and for service, and for their citizenship, and for recognition.

— Mick Dodson, ANU Professor [9]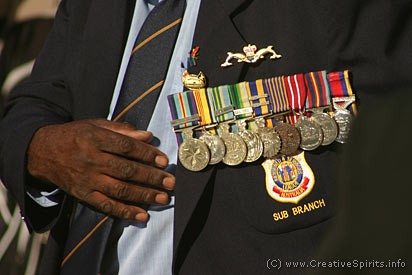 Story:

Brothers in arms, outcasts at home

It was 1914 and a bad drought descended on Condah, a small town in south-west Victoria 325 kms west of Melbourne. In the same year the five sons of one Aboriginal family made their way to the recruiting office up the road in Hamilton to enlist as soldiers for the first world war: Alfred, Leonard, Frederick, Edward and Herbert Lovett all volunteered to defend their country.


It helped distinguish Condah from other towns. Of the 42 men who enlisted, 14 – a third of the total – were Aboriginal, at a time when the Immigration Restriction Act of 1901 prescribed the White Australia policy.

Four of the Lovett brothers would re-enlist for World War II, and their descendants – 23 altogether – have fought in every Australian war, right up to Afghanistan.

They didn't know yet that after their return not one of them or their Aboriginal comrades got a patch of soldier settlement land (as did their non-Aboriginal peers). Land on which they had been born, and which had been stolen from their ancestors.


They didn't know either that when they would walk in their uniforms to Condah's Greenvale Hotel and ask, as soldiers, to be given a drink, they would be refused because they were Aboriginal.

Yet they would go to battle side by side in Gallipoli, Palestine and the Western Front, and some of them would die together. [8]
Upon their return to Australia, instead of recognition and grace, Aboriginal Diggers received ignorance and racism, were not eligible for returned servicemen land grants, may have had their pensions and gratuities held in trust and could not become members of Returned Services League (RSL) clubs. Sometimes they even found that the government had taken their children away while they defended their country (see below section "An Anzac aftermath").
I know of at least one Aboriginal veteran of World War I who was not only denied his pay packet and his pension, but upon his return was given the very same rags he had been wearing the day he volunteered, and sent back to work on a station, as if the trenches and mud and the fighting had never happened.

— Gracelyn Smallwood, reader's letter [10]
Anzac Day 2007: Australia's first Coloured Diggers March
Aboriginal people decided to draw attention to their history and organised Australia's first Coloured Diggers March on Anzac Day (25th April 2007) in Redfern, Sydney, with hundreds of Aboriginal veterans and their descendants marching along Redfern Street to St Saviour's church in Sydney's first Aboriginal and Torres Strait Islander Anzac Day parade.
Critics asked why Aboriginal people needed their own march when they could have participated in the main Anzac march. It appears that due to the past lack of acknowledgement a Coloured Diggers March was thought to be a good vehicle to make the general population aware of the merits of Aboriginal war veterans. What they need most is honour, recognition and respect.
"There is a whole range of stories of national significance about Indigenous veterans which have not been previously told, let alone fed into the school or public domain," explains Uncle Harry Allie. [11] "Honouring the service contribution of Indigenous Australians to the nation is a vital part of the reconciliation process and will feed into new and richer understandings about Australian identity and history."
Our people were denied the honour, recognition and respect accorded to other servicemen and servicewomen.

— Pastor Ray Minniecon, Aboriginal pastor in Sydney [12]
In 2008 the Coloured Diggers project was formed which wants to establish an Aboriginal and Torres Strait Islander veterans honour board. The board will record the Aboriginal Digger's name and tribal group. It'll be headed The Best We Forgot and designed with the help of Sydney Aboriginal artist Adam Hill. [13]
Although considered the "first" march, there was one other event preceding the 2007 march. Noongar elder Ken Colbung of the Bibbulmun people, who served in the Korean War, in the early 1970s organised an Aboriginal servicemen's march to the Hyde Park memorial in Sydney. [14]
Fact
2017 was the first time Aboriginal diggers led the march in Canberra, where they were marching for veterans and also for those who died in the Frontier wars.
'The Best We Forgot'—Aboriginal war involvement
Aboriginal Diggers served in all of Australia's main wars since the two Boer Wars—1880-1881 and 1899-1902. Here is a list of wars in which Aboriginal soldiers served Australia.
International Aboriginal war involvement
War
Year
Region
First Boer War
1880–1881
Transvaal, South Africa
Second Boer War
1899–1902
Transvaal, South Africa
World War I
1914–1918
mainly Europe
World War II
1937–1945
Europe, SE Asia, Middle East, Africa
Occupation of Japan
1946–1951
Japan
Korean War
1950–1953
Korea
Malayan Emergency
1950–1960
Malaya
Indonesian Confrontation
1963–1966
Indonesia, Malaysia
Vietnam War
1962–1975
Vietnam
Aboriginal people are
counted as Australians
1967
First Gulf War
1990–1991
Iraq, Kuwait
Afghanistan
2001–2013(a)
Afghanistan
Second Gulf War
2003–2009
Iraq
Peacekeeping
1947–present
worldwide
(a) Australia withdrew most of its troops in 2013 (and the remainder in 2021).
Note the year when Aboriginal people were recognised as Australian citizens in relationship to the number of conflicts they participated in before then.
Researchers have identified at least 285 First Nations servicemen who fought in the Vietnam war, [4] often through family members who provide information. At that time, First Nations peoples were exempted from conscription (being forced to join the army) but volunteered regardless.
Unable to vote but eligible to die.

— Richard Wynne, State Aboriginal Affairs Minister, Victoria [15]
Yet Aboriginal people were the backbone of the cattle industry which helped feed soldiers in both world wars, while Aboriginal women assisted in hospitals and factories although they were not paid equal wages. [16]
When my uncle came back from serving in Korea he couldn't even get a beer in a pub let alone a pension, and he wasn't permitted to become a citizen until 1968.

— John Kinsella, nephew of Australia's most famous Aboriginal soldier, Captain Reg Saunders MBE [17]
Fact
Fifty Aboriginal black trackers were left behind in South Africa at the end of the Boer war in 1902 because they were denied re-entry into Australia under the Immigration Protection Act, known as the White Australian Policy. [18]
In 2008 just over 1,000 Aboriginal people were in the Australian Defence Forces, representing 1.4% of all employees. [19] At the time, Aboriginal people comprised about 2.3% of the total population.
Len Waters was the first Aboriginal fighter pilot to serve in the Royal Australian Air Force during World War II.
But Aboriginal people were not only involved in international conflicts. The following table might put your knowledge of Australian history to the test.
National Aboriginal wars ('Frontier Wars')
War
Year
Region
Hawkesbury and Nepean Wars
1790–1816
New South Wales
Black Wars
1803–1830
Tasmania
Bathurst War
1824
New South Wales
Northern Territory Wars
1830–1930
Northern Territory
Port Phillip District Wars
1830–1850
New South Wales
Victorian Wars
1833–1840s
Victoria
Eyre Peninsula War
1840s
South Australia
Central Queensland Wars
1840–1870
Queensland
Kalkadoon Wars
1870–1890
Queensland
Western Australian Conflict
1833–1840s
1890–1898
Western Australia
In fact, some historians suggest that it was the war of conquest fought against Aboriginal people that made the nation, not the 1915 ill-fated invasion of Turkey. [20]
Conflict came almost instantly after the foundation of Sydney and continued on for the next 140 years on every frontier.
In the late 1850s and early 1860s, the fighting in Queensland was often compared to another of the colonial wars, the Indian Mutiny. The Moreton Bay Courier reported that the conflict with Aboriginal people in Central Queensland "numbered more white victims in these districts than the massacre of Cawnpore [Kanpur]" [20] where around 900 people died. [21]
A conservative estimate is that between 25,000 and 30,000 Aboriginal people were killed during Australia's national wars, and between 2,500 and 3,000 settlers. By comparison, there were 606 Australians who died in the Boer War, 520 in Vietnam and 339 in Korea. [20]
Now—has Australia been 'settled' or 'invaded'?
Fact
The Australian War Memorial in Canberra still refuses to commemorate the frontier wars.
Aboriginals who fought for the white man are remembered with reverence — the many more who fought against him are forgotten.

— John Rainford, Green Left Weekly [20]
All of the memorials that have been established generally commemorate the role of Australians in conflicts outside Australia and there is no precedent for a civil-style conflict to be commemorated.

— Bill Crews, RSL National President [22]
Why did Aboriginal people join the army?
Aboriginal people joined the army because they felt compelled to protect their land, as they always have.
"Aboriginal people have always been the traditional owners of our land, so it was very much automatic for our people to be soldiers," says Gunditjmara elder Keith Saunders, brother of Reg Saunders, the first ever Aboriginal Australian officer in the army. [23] "The Aboriginal people have always had a responsibility to their homelands, and it can never change."
Before they joined the army for the First World War, Aboriginal men were fully employed. "Not one of them didn't have a job. They might have been a farm hand; they might have been a stockman... There was a truck driver; there was a butcher, a musician, a journalist! ... The history we have been told is completely wrong," found Prof John Maynard while compiling a history of Aboriginal people who have served in Australia's armed forces. [1]
Some Aboriginal people though wanted to escape the poor conditions they were living in, the control of the protection boards, [1] the state Aboriginal 'protectors' who could control their income, the constant racism and discrimination.
Rather than being treated as slaves and with a bleak future, the army offered Aboriginal people a different environment where, among others,
Aboriginal people were treated on their merits, not race,
there was almost no racism (except for the occasional barrack room jibes),
there was an opportunity to travel, escape the boundaries of their often confined mission existence,
it allowed them to connect with other Aboriginal people,
the generous pay packet enabled them to support their families,
they were provided with regular food, and
Aboriginal people received education schools had failed to provide. [24]
This helped Aboriginal people grow their self-confidence. However, upon leaving the army they faced many challenges and disappointments.
Another reason is that being in the services mirrored some of the aspects of traditional Aboriginal culture. "The belonging to a group, where no one person is bigger than the group, the sharing of responsibility, hardship and danger—watching over and protecting each other, and the fierce loyalty to one's people." [25]
The willingness of Aboriginal Australians to enlist is all the more remarkable when viewed against their lack of citizenship and defence policies that discouraged their enrolment. [9]
Poem: Black Anzac
They have forgotten him, need him no more
He who fought for his land in nearly every war
Tribal fights before his country was taken by Captain Cook
Then went overseas to fight at Gallipoli and Tobruk

World War One two black Anzacs were there
France, Europe's desert, New Guinea's jungles, did his share
Korea, Malaya, Vietnam again black soldier enlisted
Fight for democracy was his duty he insisted

Back home went his own way not looking for praise
Like when he was a warrior in the forgotten days
Down on the Gold Coast a monument in the Bora Ring*
Recognition at last his praises they are starting to sing

This black soldier who never marches on Anzac Day
Living in his Gunya** doesn't have much to say
Thinks of his friends who fought some returned some died
If only one day they could march together side by side

His medals he keeps hidden away from prying eyes
No-one knows, no-one sees the tears in his old black eyes
He's been outcast just left by himself to die
Recognition at last black Anzac hold your head high

Every year at Gold Coast's Yegumbah Bora Ring site
Black Anzac in uniform and medals a magnificent sight
The rock with Aboriginal tribal totems paintings inset
The Kombumerri people's inscription of LEST WE FORGET
* Aboriginal ceremonial circle
** Aboriginal hut
Poem by Cecil Fisher, an Aboriginal Australian who served in Korea.
For more details on the Gold Coast Aboriginal Anzac memorial see Aboriginal Anzac Day war memorials.
What should we remember: Anzac legends or Aboriginal murder?
Thousands of Australians visit Gallipoli in Turkey every year. Australia Post and other sell memorabilia. Papers issue 'Anzac Day warnings' and remind war veterans and relatives that "only the original medal recipient is entitled to wear medals on the left" while relatives' medals should be "worn on the right". [26] In fact, veterans, their wives, children and grandchildren taking part in Anzac Day events "can travel for free on the entire CityRail network, Sydney Buses and Sydney Ferries". [27]
About 60,000 Australian citizens died in World War I. [28] We might never know how many Aboriginal people were killed during invasion and colonisation. The number is likely to be equal or higher.
But why do we only commemorate one?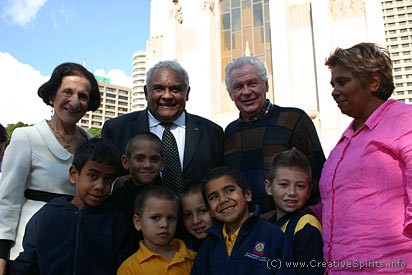 A conservative estimate of the number of Aboriginal people in Sydney Cove in 1788 is about 1,500. [29] With a bounty on their heads we have to consider that Aboriginal people were scared of the white man and wouldn't present themselves readily for counting. Three years later these people had been all but wiped out: Three Aboriginal people are said to have survived a smallpox epidemic which swept through the Aboriginal population. [29]
Let's assume that Governor Phillip could only count 1,500 Aboriginal people because the others successfully hid in the bush. Let's further assume that those hiding amounted to 800. Then the number of Australian casualties at Gallipoli matches the number of Aboriginal people killed by the invasion of white people (though indirectly). And this figure excludes any massacres on Aboriginal people.
An uneven memorial balance
How many Anzac memorials do you know of? I pass by at least three on my way home. And how many memorials do you know which commemorate any part of Aboriginal culture, let alone participation in a war?
That's exactly the point. Shouldn't we read this in the newspaper instead: Aboriginal elders and their wives, children and grandchildren taking part in Australia Day events can travel for free on the entire CityRail network, Sydney Buses and Sydney Ferries.
Up to 500 deceased Aboriginal ex-servicemen are buried in Western Australia alone, without any recognition of their war service record, and most do not even have a headstone. [30] The Honouring Indigenous War Graves (HIWG) group has spent the past several years providing appropriate commemorations at about 100 grave sites in Western Australia, Victoria and South Australia.
Aboriginal war veterans: Reg Saunders & the Lovett family
Reginald Saunders (1920–1990) was the first ever Aboriginal Australian officer in the army. Following the outbreak of World War II in September 1939, Saunders enlisted in the AIF on 24 April 1940.
He arrived back in Australia in September 1942 and later was promoted to acting sergeant. His brother Harry had been killed in action in November the same year. Saunders also fought in New Guinea and the Korean War.
As the first Aboriginal Australian to be commissioned in the army, he did much to break down racist assumptions about his people. The Lovetts hold the distinction of having more family members serve their country in various wars than any other family in the Commonwealth. [23] So much so that a Department of Veterans Affairs building has been named 'Lovett Tower' in their honour.
The Lovett's ancestors are known in south-west Victoria as the "fighting Gunditjmara" and they fought British settlers in the 1840s.
Herbert Stahle Lovett served as a machine gunner on the Western Front during the First World War and then signed up again for the Second World War.
His son, John Lovett, still fights for the land his father had lived on and was entitled to under the Soldier Settlement Scheme after the Second World War. The land was instead handed out to white soldiers [31].
Herbert Lovett had to spend the rest of his life working on farms for other people.
An Anzac aftermath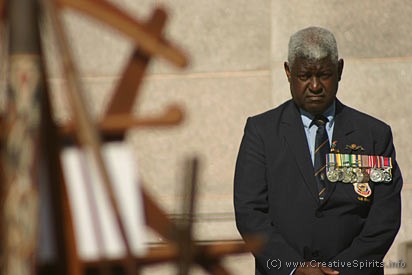 When you're serving, things are pretty equal. You do your job well, your mates respect you and you get promoted. It's when you get back that it gets hard on the black Digger.

— David Williams, president NSW Aboriginal and Torres Strait Islander Veterans Association
When Aboriginal people returned from war they faced many challenges, some even many years after they had returned:

No recognition for what they had achieved. White Diggers were heroes, Aboriginal Diggers forgotten and their names omitted from war memorials across Australia.
Excluded from RSLs. Returned Services Leagues offered a forum for returned Diggers to enjoy comradeship and share memories. For a long time Aboriginal Diggers were not allowed entry.
Back to the mission. For many Aboriginal Diggers who returned from WWI and WWII it meant that they had to go back to the missions they had lived on, back to the physical and psychological abuse they suffered there.
The children were taken away. To the horror of what they had experienced at war came the loss of their children which were taken away whilst the Aboriginal Diggers fought for their country.

"[The death of] my Australian father who was killed on the Kokoda Track during WWII... led to me being taken from my Aboriginal mother. No War Widows' Pension for her, just the taking of her children due solely to her Aboriginality. Such was the thanks for his contribution," remembers Ray Jackson, President of the Indigenous Social Justice Association (ISJA). [32]

Their pay was withheld from their families, another aspect of the stolen wages affair in Australia.
Unable to march with their comrades on Anzac Day or join with them in after-march events.
No access to veterans' benefits for a variety of reasons. [12] For example, Aboriginal diggers missed out on parcels of land they were entitled to through the government's Soldier Settlement Scheme. [23] One expert estimated that the land an Aboriginal soldier never received would have been worth more than A$ 5 million in 2015. [8]
Aboriginal land was lost because it had been given to white soldiers with no recompense for Aboriginal families. [1]
Unmarked graves: When Aboriginal Diggers died the Department of Veterans Affairs often failed to provide plaques for their graves as it were supposed to do for all veterans who died of war-associated causes. [33]
War traumata continued to affect all Diggers. As a consequence Aboriginal Diggers were unable to forge lasting relationships and turned to drinking alcohol. [34]
Uncle Jimmy was the only one of the four brothers who got any counselling and was the only one who would even mention the war.

— Susie Russell, sister of the brothers [34]
Historians now say that Aboriginal digger's anger at their treatment after the war helped sow the seeds for a wave of political activism in the mid- to late 1920s. [1]
This is not your war. It is their war.

— Michael Flick, Aboriginal digger in WWI, responding to his sons thinking of joining WWII [1]
A forgotten Anzac ceremony for Aboriginal Diggers
While tens of thousands of Australians remember white Diggers in a ceremony at the Australian War Memorial in Canberra, less than one percent of such a crowd know about an informal ceremony which has run since 1998 and commemorates Aboriginal soldiers.
This service is held behind the overwhelming structure of the Australian War Memorial, a few hundred metres into the bushland, at a privately financed Anzac memorial plaque for Aboriginal Diggers.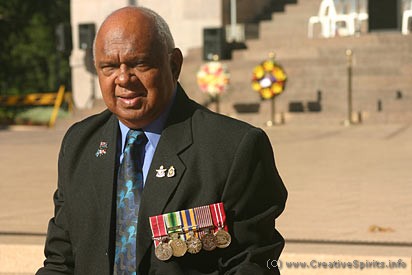 When we were serving in the services we had families and we were away from the community, and it meant so much to us and our families because that's the identity of who we are.

— Harry Allie, Aboriginal Digger [35]
Torres Strait Islanders and Anzac Day
It's hard enough to find references to Aboriginal Diggers, but Aboriginal soldiers from the Torres Strait are even less mentioned. Australian history seems to ignore that the Torres Strait Light Infantry Battalion was the only Aboriginal Australian battalion ever formed in the Australian army. It was set up to defend the Strait as a major shipping route [36] and counted 745 Aboriginal soldiers in August 1943. [37]
The battalion's men were paid only one third of the wages of white soldiers; the survivors were compensated in the early 1980s.
In terms of the percentage of men who joined the armed forces the Torres Strait Islanders have contributed more soldiers than any other Australian group.
War presented and still presents an opportunity for Indigenous men and women to enjoy an equality between black and white that was not available to Indigenous people at home and remains elusive to this day.

— National Indigenous Times [38]
Poem: The Coloured Digger
He came and joined the colours, when the War God's anvil rang,
He took up modern weapons to replace his boomerang,
He waited for no call-up, he didn't need a push,
He came in from the stations, and the townships of the bush.

He helped when help was wanting, just because he wasn't deaf;
He is right amongst the columns of the fighting A.I.F.
He is always there when wanted, with his Owen gun or Bren,
He is in the forward area, the place where men are men.

He proved he's still a warrior, in action not afraid,
He faced the blasting red hot fire from mortar and grenade;
He didn't mind when food was low, or we were getting thin,
He didn't growl or worry then, he'd cheer us with his grin.

He'd heard us talk democracy — they preach it to his face —
Yet knows that in our Federal House there's no one of his race.
He feels we push his kinsmen out, where cities do not reach,
And Parliament has yet to hear the Abo's maiden speech.
One day he'll leave the Army, then join the League he shall,
And he hope's we'll give a better deal to the Aboriginal.
Poem by Sapper Bert Beros, a non-Aboriginal soldier in WWII. Written about Private Harold West, a Murrawarri man.
Private West became known as "The Ghost of Kokoda" for his impeccable tracking and hiding abilities. He enlisted in August 1941 and joined World War II in the 2/1st Battalion AIF (Australian Imperial Force). The men were sent to Papua New Guinea and on to the Kokoda track. Private West died aged 31 at Port Moresby Hospital of scrub typhus. The documentary The Coloured Digger by Jemma Pigott charts his journey. [39]
Poem: The Dark Warrior
I am from the people which Australians forgot
Yet when they searched for their identity
I knew who I was
I gave respect to their law and religion
And yet they denied me of mine

For many years I worked alongside of them
But they failed to recognise me

I cried when they destroyed my land
But they never saw my tears
I played football and sport with them and they
Idolised me but after the game they forgot who I was

When invaders threatened this land I wore a slouch hat
And fought alongside of them
When the war was over and we held freedom in our hands
They denied me citizenship, they denied me war entitlements

I have never felt anger towards them
Only disappointment

In the passing of my life, my soul will rest with my people
And my children will grow with their children
Please let us not make the same mistake twice

Respect is the finest adornment of mankind
Surely then in my passing when you count my gifts
You will recognise respect

Proudly I was a warrior and protector of my people
I fought with an unbiased opinion for all Australians

I was an Aboriginal soldier for Australia
Poem by Victor Churchill Dale. [40] Read more Aboriginal poems.
Resources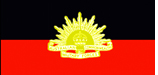 The Forgotten by Aboriginal director Glen Stasiuk is a 40-minute documentary about Aboriginal and Torres Strait Islander war veterans.
Our Mob Served, an online exhibition by the Australian National University
Contact the Aboriginal and Torres Strait Island Veterans and Services Association of Australia (ATSIVSAA), started in 1999 to encourage more veterans to come forward and to give advice on welfare and pension services to Aboriginal veterans, service personnel, widows, widowers and their dependents. National office: ATSIVSAA, PO Box 599, Wanniassa ACT 2903, phone 02 - 6282 7513.
More film resources: Harry's War, a short by Richard Frankland; Norforce, ABC; The Last Post, ABC; Indigenous ANZACS and ICAM ANZAC Day, both SBS.
The Department of Veterans' Affairs and the Australian War Memorial have gathered more than 7,000 names for a database of Aboriginal veterans.

In What's Wrong With Anzac? respected author Henry Reynolds suggests a 'Memorial Day' that remembers all soldiers and helps Australians remember also their own frontier wars between Aboriginal and non-Indigenous people. Aboriginal people who were shot down by settlers, soldiers and police are not officially commemorated anywhere in Australia.
The book is co-authored by Marilyn Lake.