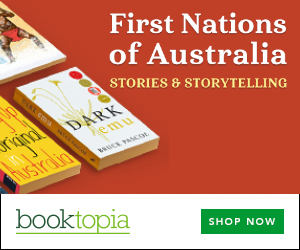 Summary
Taboo takes place in the present day, in the rural South-West of Western Australia, and tells the story of a group of Noongar people who revisit, for the first time in many decades, a taboo place: the site of a massacre that followed the assassination, by these Noongar's descendants, of a white man who had stolen a black woman.
They come at the invitation of Dan Horton, the elderly owner of the farm on which the massacres unfolded. He hopes that by hosting the group he will satisfy his wife's dying wishes and cleanse some moral stain from the ground on which he and his family have lived for generations.
But the sins of the past will not be so easily expunged.
We walk with the ragtag group through this taboo country and note in them glimmers of re-connection with language, lore, country. We learn alongside them how countless generations of Noongar may have lived in ideal rapport with the land. This is a novel of survival and renewal, as much as destruction; and, ultimately, of hope as much as despair.
About the author
Kim Scott is a multi-award winning novelist. Benang (1999) was the first novel by an Aboriginal writer to win the Miles Franklin Award and That Deadman Dance (2010) also won Australia's premier literary prize, among many others. Proud to be one among those who call themselves Noongar, Kim is founder and chair of the Wirlomin Noongar Language and Story Project (www.wirlomin.com.au), which has published a number of bilingual picture books. A Companion to the Works of Kim Scott (Camden House, 2016) deals with aspects of his career in education and literature. He received an Australian Centenary Medal and was 2012 West Australian of the Year. Kim is currently Professor of Writing in the School of Media, Culture and Creative Arts at Curtin University.
Get a copy now from your favourite trusted store
Disclosure: I get commissions for purchases made through the below links.
Other books by (or with) Kim Scott