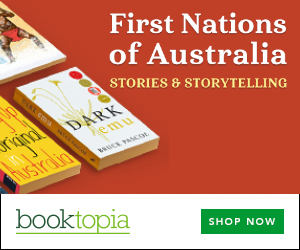 Summary
Kim Scott, who is from south west Western Australia and has mixed Noongar and English heritage, has written a novel about first contact, which traces the initial decades of British presence in a fictional settlement on the coast.
The story of That Deadman Dance revolves around Bobby Wabalanginy, his people and the shifting alliances and relationships that both link him to the fledgling colony and distance him from it.
The insights into early colonial times in WA are fascinating, especially the section concerning the Yankee whalers. However, it is the Noongar people, and their light touch on the landscape, which hold the greatest interest in the book.
What starts as a reasonably promising relationship between the British and the Noongar gradually deteriorates as the power shifts towards the newcomers until Bobby is forced to choose between the old world and the new.
Scott's prose shimmers. That Deadman Dance is a book that demands to be savoured. It also has much to say about Indigenous Australians and the irrevocable impact of English colonisation on their lives. While contemporary writers have all wrestled with related themes, Scott's flawlessly written tale adds both meaning and depth to this deeply Australian story.
Awards:That Deadman Dance won the Victorian Fiction Category, the Victorian Prize for Literature, the Miles Franklin Award, the Kate Challis RAKA Award, the Australian Literature Society Gold Medal and the 2011 Commonwealth Writers Prize for Best Book.
Kim Scott also won the Miles Franklin Award more than a decade ago for his novel Benang.
Get a copy now from your favourite trusted store
Disclosure: I get commissions for purchases made through the below links.
Other books by (or with) Kim Scott