Books
The Creatures of Dryden Gully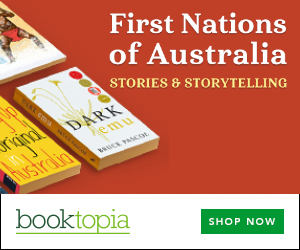 Summary
Mopoke welcomes some visitors to the valley, who have come from far away. Young Joey is just learning to hop, and is envious of these new special creatures - and wishes he too could stride across the valley.
About the Author
Ruth Hegarty (born 1929, Mitchell, Queensland) is an Aboriginal Elder and author.
Hegarty is well known for her non-fiction novels that document her personal history as one of the Stolen Generation. Her first book, Is That You Ruthie?, is based on her experiences in the Cherbourg Aboriginal Mission where she lived until the age of 14. Her second novel, Bittersweet Journey is her story from her early married life, her dealings with the Native Affairs Department, and her work in community politics and Indigenous organisations.
Is That You Ruthie? won the 1998 Queensland Premier's Literary Awards, Unpublished Indigenous Writer - The David Unaipon Award.
Get a copy now from your favourite trusted store
Disclosure: I get commissions for purchases made through the below links.
Other books by (or with) Aunty Ruth Hegarty