Origin

Barunga, Australia, Top End (Northern Territory)

Genre/styles

Pop | Reggae | Rock | Traditional | World Explore more genres

About Blekbala

Blekbala Mujik are: Peter Millar - Guitar, Vocals; Lachlan Lawrence - Bass, Vocals; Lazarus Murray - Didgeridoo, Vocals; Johnny Blanasi - Lead Guitar; Allan Murphy - Drums, Vocals; Jason Fuller - Clap Sticks, Dance; Ngarritj Ducky - Clap Sticks.

The name "Blekbala Mujik" is in Kriol, a language widely used in northern Australia by Aboriginal people. It means "Blackfella Music".
Discography
Album formats explained Explain formats
Album formats
10": 10 inch vinyl records were played at 45 or 33 1/3 rounds per minute (rpm). The former could hold 9, the latter 12 minutes of music per side.
7": 7 inch records (often referred to as 45s) were played at 45 rpm or 33 1/3 rpm, with about 4:30 or 6 minutes of music per side.
LP: Long play, is a vinyl record played at ​33 1⁄3 rpm with a 12 or 10-inch diameter.
EP: Extended play, are vinyl records that allowed two or even three songs on each side.
Midnait Mujik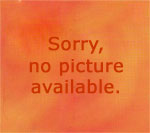 Released

1990

Tracks

Barunga Festival
Buffalo Stampede
Come With Me
Don't Worry Just Be Happy
Drangkinbala
Dreamtime Dancer
Farewell
Living In The Dreamtime
Love Is A Beautiful Thing
Mi Mi
Monday Nights
Ready For The Loving
---
Nitmiluk
Released

1990

Tracks

Blackman's School
Common Future
Fish
Indigenous Man
Kakadu
Ngukliya Fiya
Nitmiluk
Uluru
White Cockatoo
---
Come-N-Dance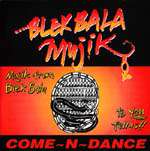 Released

1993

Tracks

Black Cockatoo
Come N Dance
Drangkinbala
Children of the World
Love is a Beautiful Thing
Come N Dance (radio mix)
Farewell
---
Blekbala Mujik
Released

1995

Tracks

Mimi (Wajbagada)
Walking Together
Drangkinbala
Buffalo Stampede
Don't Worry Just Be Happy
Come n Dance
White Cockatoo (traditional)
Mibala Yubala
Mimi (traditional)
Walls
One More Story
Farewell (traditional)
---
Walking Together (7″)
Released

1995

Tracks

Walking Together - Radio Mix
Walking Together - Full Mix
Walking Together - Instrumental
Walking Together - U.S. Mix
Buffalo Stampede (Traditional)

Notes

Walking Together was used by the Council For Reconciliation in media campaigns.
---
We Are One
Released

22 February 2013

Tracks

Moon Dreaming (Gurrngarwurluk)
Walls
Loving Feeling
Wan Wei Striyt
We Are One
Walking Together
Tell Me Why
Rise Up
Good Times
Lovers Apart
---
Greatest Hits Live
Released

5 September 2014

Tracks

White Cockatoo (Willy Willy)
Nitmiluk
Come n Dance
Rise Up
The Sun Shines On Ngukurr
MiMi (Bungal)
Wajbagada
Drangkinbala
Kakadu
Make Peace, Make Love, No War
Nyukliya Fiya, Nyukliya War
Love is a Beautiful Thing
Children of the World
Make my Day
Don't Worry Just Be Happy
---
Find Blekbala Mujik albums & CDs
Disclosure: I get commissions for purchases made through any album links.
Go exploring!
Use the Aboriginal music timeline to view albums over time.