Origin

Alice Springs, Central Australia

Genre/styles

About Frank

Frank Yamma is a traditional Pitjantjatjara man from Australia's central desert. Frank speaks five languages and sings in both English and Pitjantjatjara. He was born on March 17th.

Frank's father Isaac, who died aged 50 in 1990, was one of the first Aboriginal Australian's to be recorded singing contemporary songs in language. He founded Australia's first national indigenous radio network, broadcasting content to remote areas. A street is named after him in Canberra.

Discography
Album formats explained Explain formats
Album formats
10": 10 inch vinyl records were played at 45 or 33 1/3 rounds per minute (rpm). The former could hold 9, the latter 12 minutes of music per side.
7": 7 inch records (often referred to as 45s) were played at 45 rpm or 33 1/3 rpm, with about 4:30 or 6 minutes of music per side.
LP: Long play, is a vinyl record played at ​33 1⁄3 rpm with a 12 or 10-inch diameter.
EP: Extended play, are vinyl records that allowed two or even three songs on each side.
Solid Eagle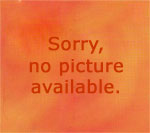 Released

1997

Tracks

CD/side 1

Solid eagle
Putakaline
Brown skin baby
Walking in the rain
From the inside

CD/side 2

Always whisper
Calling your name
I know what's right
Everybody's talking
Sitting around drinking

Notes

This is Frank Yamma's first solo album of strong rock songs released as an audio cassette.
---
Playing With Fire
Released

1999

Tracks

Pitjala Wangkanyi
I Know Whats Good
Reality
Kunga Kutju
Sand Dune
Coolibah
Everybodys Talking
Ngura Watjilpa
Dream Lover
One Lonely Night

Notes

This album is a collaboration of Frank Yamma and Piranpa, sung in Pitjantjatjara and English.
---
Keep Up The Pace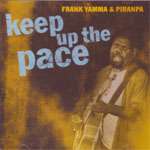 Released

2006

Tracks

Fighting
Never quit
Make more spear
Pit rap
Black man's crying
Lost child
Dreaming for you
Keep up the pace
Down the river
Dreaming for you (WNSS remix)
---
Countryman
Released

2 November 2010

Tracks

She Cried
Kunka Kutcha
Docker River
I Didn't Know Who You Were That Day
Remember The Day
Nguta Waljilpa
Make More Spear
Calling Your Name
Down The River
Inside
Coolibah
Pitjantjara

Notes

"This is the record that will make white Australia realise what Indigenous Australia already knows about Frank." —David Bridie, founder, Wantok Musik Label
---
Ngura Watjilpa (Single)
Released

3 January 2011

Tracks

Nguta Waljilpa
Mother, Father
---
Everybody's Talking (Single)
Released

22 August 2014

Tracks

Everybody's Talking
I'll Be Back Soon
---
Uncle
Released

10 October 2014

Tracks

A Black Man's Crying
I'll Be Back Soon
One Lonely Night
Memories
Everybody's Talking
Wati Kutchu Yangupala
Beginning of Today
Todd Mall
You and Me
Sand Dune
Pitjuli Wankanye
Sunday Morning

Notes

Includes digital booklet.
---
Tjukurpa: The Story
Released

7 February 2020

Tracks

CD/side 1

Beginning of the Day
Nguta Waljilpa
Dreaming for You
Mother & Father
She Cried
I'll Be Back Soon
Make More Spear
Kungka Kutcha
Coolibah
A Blackman's Crying
Everybody's Talking
Pitjantjatjara

CD/side 2

Kapi Pulka (Hiribae & Ukweli mix) [feat. Hiribae & Ukweli]
Beginning of the day (Haus Bilas mix) [feat. David Bridie]
Jay Creek (Tjila) (Tjaka mix) [feat. David Bridie]
Tjintu Kutu (Jinku mix) [feat. Jinku]
Kapi Pulka (Ernabella mix) [feat. David Bridie]
Pitjuli Wankanye (James Henry remix) [feat. James Henry]
Tjintu Kutu (KaltuKatjara mix) [feat. David Bridie]
Tjukurpa Wiru (Corin Ileto mix) [feat. corin]
Lonely Woman Pt. 1, Pt. 2, Pt. 3 (ZEDSIX mix) [feat. Zedsix]
Pitjuli Wankanye (Medium Guy remix) [feat. Phil Wales]
Wiru (Beginning of the Day) [Desert Birds remix] [feat. HesiusDome]
---
Find Frank Yamma albums & CDs
Disclosure: I get commissions for purchases made through any album links.
Go exploring!
Use the Aboriginal music timeline to view albums over time.