Musicians
Harold Dalywaters
Origin

Marlinja/Elliott, Northern Territory, Australia

Genre/styles

About Harold

I believe I've got a gift from the Lord to share his message through my music.

— Harold Dalywaters
Discography
Album formats explained Explain formats
Album formats
10": 10 inch vinyl records were played at 45 or 33 1/3 rounds per minute (rpm). The former could hold 9, the latter 12 minutes of music per side.
7": 7 inch records (often referred to as 45s) were played at 45 rpm or 33 1/3 rpm, with about 4:30 or 6 minutes of music per side.
LP: Long play, is a vinyl record played at ​33 1⁄3 rpm with a 12 or 10-inch diameter.
EP: Extended play, are vinyl records that allowed two or even three songs on each side.
He Has Given Me Love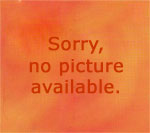 Released

1998

Tracks

Sorry, no tracklisting available.

Notes

This is Harold Dalywaters' acoustic debut album.
---
Until I Meet Him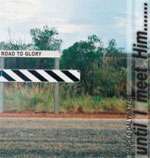 Released

2005

Tracks

Until I Meet Him
Redibala
He Is Lord - Jesus Is The Light - Come Holy Spirit
There's A Two Way Road
Help Me Lord
Forgive Me O Lord
Every Easter Time
Call Out Rejoice!
Kirda Byan Ludba Nyani
The Royal Telephone
Seek Ye First
Lord I Want To Walk With Thee
Let Us Sing Praise To His Name
---
Harold Dalywaters and the Elliott Gospel Band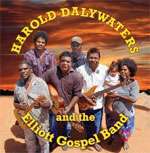 Released

2008

Tracks

Take My Hand
Trust in the Lord
The Power of Your Love
Lord Don't Give up on Me
Someone is Praying
He Took Our Place
Born In The Spirit
Lord I Lift Your Name On High
Have You Got Any Room
Because He Lives
He Has Given Me Love
Father I Thank You
You're The Answer To My Prayer
Please Give Me Time
He Is Lord
Old Rugged Cross

Notes

The Elliott Gospel Band's members are Raymond Dixon (guitar, keyboard), Gregory Jackson (yidaki, guitar, keyboard, vocals), Caroline Jackson (vocals), Roderick Lane (yidaki, drums, guitar), Jason Hill (drums, guitar), Randall Jackson (drums, guitar, keyboard, vocals).
---
Find Harold Dalywaters albums & CDs
Disclosure: I get commissions for purchases made through any album links.
Go exploring!
Use the Aboriginal music timeline to view albums over time.