Origin

Palm Island, North Queensland

Genre/styles

Soul | Reggae | Rhythm & Blues | Rock | World Explore more genres

About Joe

Joe Geia, of Murri descent from North Queensland, is one of Australia's leading didgeridoo players. He first came to prominence as a member of the influential Aboriginal band No Fixed Address. He has also collaborated with songwriter Shane Howard ("Solid Rock").

Website: joegeia.com
Discography
Album formats explained Explain formats
Album formats
10": 10 inch vinyl records were played at 45 or 33 1/3 rounds per minute (rpm). The former could hold 9, the latter 12 minutes of music per side.
7": 7 inch records (often referred to as 45s) were played at 45 rpm or 33 1/3 rpm, with about 4:30 or 6 minutes of music per side.
LP: Long play, is a vinyl record played at ​33 1⁄3 rpm with a 12 or 10-inch diameter.
EP: Extended play, are vinyl records that allowed two or even three songs on each side.
Yil Lull
Released

1988

Tracks

Uncle Willie
The Look in Your Eyes
Surrare
Fighting for Our Rights (feat. Andrew Namok)
Twisting the Night Away
Yil Lull
Kwanji
Ngi Gu Binnahl
Wanjinah
40,000 Years

Notes

Yil Lull is Joe Geia's first full album, and achieved an unprecedented level of critical and commercial success for an Aboriginal performer.

---
Tribal Journey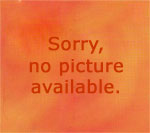 Released

1996

Tracks

The Calling
Journey Begins
Mysteries
Underworld
Escape
The Oceans
Desolate
Awareness
The City Dwellers
Forest
Peace
Mountain Home
Family
---
Black Snake Orchestra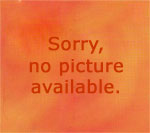 Released

1996

Tracks

Black Snake
Myeewoonba
Jadada

Notes

In 1995 Geia toured Europe with members of Wild Pumpkins under the name Joe Geia and the Black Snake Orchestra.

Format: Cassette, Single
---
Nunga, Koori & Murri Love
Released

2005

Tracks

Injidda Bygun Mosquito Dance
Nunga Koori a Murri Love
Waramungu
Keep Moving
Everybody Knows My Secrets
Rain On My Window Pain
Far Away
Gunditjmara Mama
Ngulli Ngah Bitha
Good to See Ya (Live at Sydney Road Street Party)
Funky Didj (Live at Sydney Road Street Party)
Gimme a Mercedes (Live at Sydney Road Street Party)
---
Find Joe Geia albums & CDs
Disclosure: I get commissions for purchases made through any album links.
Go exploring!
Use the Aboriginal music timeline to view albums over time.