Origin

Ceduna, South Australia

Genre/styles

About

Lady Lash, born Crystal Mastrosavas, and also known as Crystal Mercy, is an award nominated hip hop artist and engaging rapper performing her unique interpretation of Urban Blues with a Gypsy flare, She is a strong Aboriginal Kukutha woman and has set a new unique breed of music for the people. Lady Lash spent her teenage years with her family on Koonibba mission, SA.
Discography
Album formats explained Explain formats
10": 10 inch vinyl records were played at 45 or 33 1/3 rounds per minute (rpm). The former could hold 9, the latter 12 minutes of music per side.
7": 7 inch records (often referred to as 45s) were played at 45 rpm or 33 1/3 rpm, with about 4:30 or 6 minutes of music per side.
LP: Long play, is a vinyl record played at ​33 1⁄3 rpm with a 12 or 10-inch diameter.
EP: Extended play, are vinyl records that allowed two or even three songs on each side.
Pearl (EP)
Released

17 May 2010

Tracks

Loving & War
Tears Falling
Busy Bee
It Aint Easy
---
The Fisherman's Daughter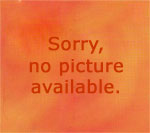 Released

8 January 2013

Tracks

Green Cherries
City Lights
Gypsy Lady
Mix It Up
When You See Me
Lady Of The Night
Comfort Zone
It Aint Easy
Busy Bee
Gold Web
Numb The Pain
---
Milky Way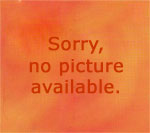 Released

26 October 2015

Tracks

tba
---
Find Lady Lash albums & CDs