Origin

Ngukurr, Arnhem Land, Northern Territory

Genre/styles

About Lonely

Lonely Boys are a guitar-inspired punk rock band who have been playing in local and surrounding communities since the early 2000s.

In 2006 Lonely Boys won the Barunga Battle of the Bands competition.

Band members: Dylan Daniels (keyboards), Ambrose Daniels (vocals, bass), Kasley Daniels (vocals, percussion), Burt Rami (guitars), Benjamin Wilfred (traditional vocals), Winston Foster (guitars), Antion Rami (drums), Leon Daniels (drums)
Discography
Album formats explained Explain formats
Album formats
10": 10 inch vinyl records were played at 45 or 33 1/3 rounds per minute (rpm). The former could hold 9, the latter 12 minutes of music per side.
7": 7 inch records (often referred to as 45s) were played at 45 rpm or 33 1/3 rpm, with about 4:30 or 6 minutes of music per side.
LP: Long play, is a vinyl record played at ​33 1⁄3 rpm with a 12 or 10-inch diameter.
EP: Extended play, are vinyl records that allowed two or even three songs on each side.
Lonely Child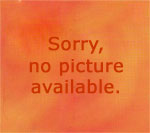 Released

9 March 2007

Tracks

Dance
Running Free
Lonely Child
Everybody
Nulawan
Mr Harrison
Simple Man
Baby Come Back
Marijuana
Rock 'n' Roll Reggae
Springland
Trouble Maker
---
The Hunter (EP)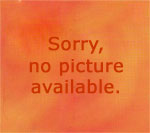 Released

12 June 2017

Tracks

The Hunter
Murray Island
Lonely Boys Anthem
Where I Belong
Drop It Down Girl
---
Find Lonely Boys albums & CDs
Disclosure: I get commissions for purchases made through any album links.
Go exploring!
Use the Aboriginal music timeline to view albums over time.