Aboriginal musician
Sunrize Band
Origin

Maningrida (about 486 kms east of Darwin), Northern Territory, Australia

Genre/styles

Blues, Rock

About

Band members: Marrjarra Pascoe, Ben Pascoe (lead guitar, lead vocals), Terry Pascoe (bass, vocals), Wayne Kala Kala (drums), Horace Wala Wala (didjeridoo, vocals, tamborine, clapsticks), Kenny Smith (guitar), Jimmy Djamunba.

The band's name is often misspelt as 'Sunrise' instead of Sunrize.

The Sunrize Band's name comes from the Aboriginal Dreamtime legend which sees the two women creators emerging from where the sun rises, where they made the rivers, the creeks, the people's traditional names, ancestral beings and Aboriginal totems.
Discography
Sunset to Rize!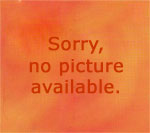 Released

1992

Tracks

S-U-N-R-I-Z-E
Bugula Gun-Bachirra
Lembana Mani Mani
Jim-Ngardapa Gamu
Land rights (live)
Take me back to Arnhem Land (live)
---
Lembana Man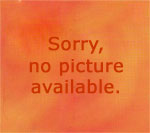 Released

1993

Tracks

Lembana Mani Mani (Farewell Maningrida)
S.U.N.R.I.Z.E.
---
Lunggurrma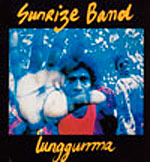 Released

1993

Tracks

Lembana Mani Mani (Farewell Maningrida)
Pollution free zone
Wak wak (Black crow) contemporary version
Wak wak (Black crow) traditional version
Arafura battlefield
Land rights
Love song
Power of the fire
Jin-Ngardapa Gamu (One girl)
Ngukurr sunrize
Black boy rock'n'roll
The Mimi Mimi man
Killer sorcerer
Kill the beast
---
Find Sunrize Band albums & CDs
Explore more Aboriginal musicians