Origin

Ceduna & Adelaide, South Australia

Genre/styles

About The

The MERRg consists of Michael Colbung-Vox (founder; backing vox, acoustic guitar, bass, harmonica, percussion), Robert Champion (founder; lead & rhythm guitar, acoustic guitar, backing vox), Eddie Peters (Bass, vox, backing vox, acoustic guitar), Russel Pinkie (Bass, lead & rhythm, acoustic, rhythm guitar) and Dwayne Lawrie (Drums).

I suspect that the band's name – MERRg – comes from the band member's first names with 'g' meaning 'group'.
Discography
Album formats explained Explain formats
Album formats
10": 10 inch vinyl records were played at 45 or 33 1/3 rounds per minute (rpm). The former could hold 9, the latter 12 minutes of music per side.
7": 7 inch records (often referred to as 45s) were played at 45 rpm or 33 1/3 rpm, with about 4:30 or 6 minutes of music per side.
LP: Long play, is a vinyl record played at ​33 1⁄3 rpm with a 12 or 10-inch diameter.
EP: Extended play, are vinyl records that allowed two or even three songs on each side.
Streets Of Gold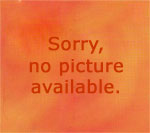 Released

2006

Tracks

Sorry, no tracklisting available.
---
Introducing...
Released

2008

Tracks

Streets Of Gold
These Little Things
Favourite Cup Of Coffee
Quiet Time
TI (My Island Home)
Tamilla
Walk On
No There Weren't
Years Have Come
She Waits For Me
Listen To A Story
Wishing Well
Where Are You Know?
No Way To Live
Anangu Medley
---
Droughtbuster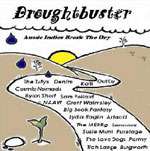 Released

2008

Tracks

Streets Of Gold

Notes

The MERRg contributed track seven to this album.
---
Find The MERRg albums & CDs
Disclosure: I get commissions for purchases made through any album links.
Go exploring!
Use the Aboriginal music timeline to view albums over time.