Aboriginal musician
Tom E Lewis
Origin

Ngukurr (Roper River), Arnhem Land, Northern Territory

Genre/styles

Jazz

About

Tom E Lewis has a decade-long performance career during the 1990s as half of Lewis & Young.

Tom E Lewis is also an actor playing his first and the title role in the 1978 Fred Schepisi film The Chant of Jimmie Blacksmith.
Discography
Sunshine After Rain
Released

2005-02-01

Tracks

Two Dollar
Rats of Tobruk
Cry My Country
Sunshine After Rain
Weronica
Riverdown
White Dress
Cafe del Wugularr
Red Dust
Boomerang

Notes

This is the debut CD of Tom E Lewis.
---
Muyngarnbi - Songs From Walking With Spirits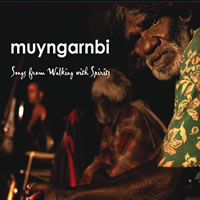 Released

2007

Tracks

Millay Millay I
Gam-Ba Lingmarra
Gu Gu
WarrkWarrk
Ngg-Ung
Ngarditj
Gru Thal I
U-Kun
Behrk Behrk
Millay Millay II
Gru Tha II
Gu Gu II
Yolngu Man I
Yolngu Man II
Yolngu Man III
---
Beneath the Sun
Released

2014-02-07

Tracks

Angels
Can't Change Your Name
3 Crows
Blue Shirt
I Can't Make It On My Own
Come Take My Tides
Open Road
Time Will Tell
That Girl
Cherie L'Amour
Reckless
Unfallen Rain
---
Find Tom E Lewis albums & CDs
Explore more Aboriginal musicians