Origin

Gumbaynggirr nation, Bowraville, New South Wales, Australia

Genre/styles

About Wire

"MC for me means My Cousin" says Wire MC when asked about his name. His real name is Will Jarrett.


Hip-hop is really a voice of the community, of the area. It helps you represent where you're from. It teaches you self-knowledge and self-awareness.

— Wire MC

I'm Abo-digital because I'm a 21st century Aboriginal, I'm down with laptops and mobile phones and home entertainment. But digital also means your hands and your ?ngers. I'm still putting my ?ngers in the dirt; I'm still using my hands to create things. So that's the ambiguity.

— Wire MC about his album AboDigital

But I'm not Aboriginal. I'm Abodigital. At the beginning of time, our ancestors had a Dreaming, which all our people today are connected to. I'm connected too, but mine is a digital Dreaming.

— Wire MC

Wire MC on stage singing during the launch of the CD Songbird Calling in Redfern. The CD features songs by local community artists. Wire MC lives in Sydney.

Wire MC started a hip-hop crew in Bowraville called Barrung Buljurr Girrawa which means Bowra Rhythm Mob. He also makes music with his two sons. They call themselves the Bowra Boy Clan.
Discography
Album formats explained Explain formats
Album formats
10": 10 inch vinyl records were played at 45 or 33 1/3 rounds per minute (rpm). The former could hold 9, the latter 12 minutes of music per side.
7": 7 inch records (often referred to as 45s) were played at 45 rpm or 33 1/3 rpm, with about 4:30 or 6 minutes of music per side.
LP: Long play, is a vinyl record played at ​33 1⁄3 rpm with a 12 or 10-inch diameter.
EP: Extended play, are vinyl records that allowed two or even three songs on each side.
Bring it On! (7″)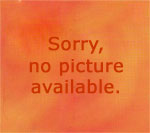 Released

2008

Tracks

Bring it On!
---
AboDigital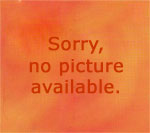 Released

2009

Tracks

Sorry, no tracklisting available.

Notes

There are no other albums of Wire MC because he's mainly playing at festivals and giving hip-hop workshops in Aboriginal communities.
---
Find Wire MC albums & CDs
Disclosure: I get commissions for purchases made through any album links.
Go exploring!
Use the Aboriginal music timeline to view albums over time.