Origin

Kalgoorlie, Western Australia

Genre/styles

About Yabu

The Yabu Band consists of Delson Stokes Jnr (vocals), Boyd Stokes (lead guitarist), Jade Masters (drums) and Wayne Donaldson (rhythm guitarist). 'Yabu' means Rock/Gold in their language, Wongatha.

Website: www.facebook.com/YabuBand

Discography
Album formats explained Explain formats
Album formats
10": 10 inch vinyl records were played at 45 or 33 1/3 rounds per minute (rpm). The former could hold 9, the latter 12 minutes of music per side.
7": 7 inch records (often referred to as 45s) were played at 45 rpm or 33 1/3 rpm, with about 4:30 or 6 minutes of music per side.
LP: Long play, is a vinyl record played at ​33 1⁄3 rpm with a 12 or 10-inch diameter.
EP: Extended play, are vinyl records that allowed two or even three songs on each side.
Looking to the Future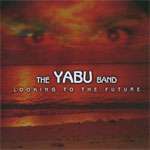 Released

2007

Tracks

Mum and Dad (Acoustic)
Campfires
I Am Aborigine
You're Gone Again
Can't Find Love
Mariah
Crying All The Time
Sydney Olympics 2000
Kalgoorlie Girl
Mum & Dad (Live)
I Know I'm Young (Dance Mix)
You're Gone Again (Dance Mix)
Gnangara Community College (School - Dance Mix)
Book A D.J. - (Dance Mix)
Didjeri-Boy - (Dance Mix)

Notes

This is the debut of the Yabu Band.
---
Island Song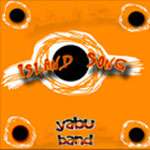 Released

2008

Tracks

Sorry, no tracklisting available.
---
Gundulla - We Dance
Released

2009

Tracks

Gundulla - We Dance
Noongar Music
Beautiful Girl
I Am Australian
Healing Our Culture
Grandfathers' Land
Willy - Willy
'E Right, 'E Not Wrong
Dancing the Night Away
My Girl
Mum and Dad
Gundulla - We Dance (Remix)
---
Petrol, Paint & Glue
Released

23 April 2012

Tracks

Petrol, Paint & Glue
---
Find Yabu Band albums & CDs
Disclosure: I get commissions for purchases made through any album links.
Go exploring!
Use the Aboriginal music timeline to view albums over time.