Musicians
Zennith Boyz (Zennith)
Origin

Kuranda, North Queensland (Bulwai country)

Genre/styles

About Zennith

The band formed in 2005 as "Zennith Boyz" (with most band members fresh out of high school) and later changed its name to just "Zennith".

It consists of brothers Aden Brim (vocals, songwriter, guitar, drums), Astro Brim (vocals, guitar, songwriter, keys, drums) and father Willie Brim (songwriter, vocals, keys, guitar). They are joined by Aron Riley (drums) and Kapua Gutcheon Jnr (bass).

Former band members include Isaac Crowley (bass player), Lindsay Snider (drums) and Robert Donahue (guitar).
Discography
Album formats explained Explain formats
Album formats
10": 10 inch vinyl records were played at 45 or 33 1/3 rounds per minute (rpm). The former could hold 9, the latter 12 minutes of music per side.
7": 7 inch records (often referred to as 45s) were played at 45 rpm or 33 1/3 rpm, with about 4:30 or 6 minutes of music per side.
LP: Long play, is a vinyl record played at ​33 1⁄3 rpm with a 12 or 10-inch diameter.
EP: Extended play, are vinyl records that allowed two or even three songs on each side.
Demo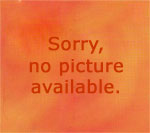 Released

2005

Tracks

Gurrilangin girl
Hip hop reggae
Funky jam
Things get tough
Jam all night
Things get tough
Our land
Life's 2 short
---
I Like It (EP)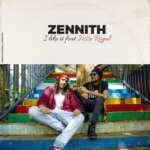 Released

2007

Tracks

Simplify
Lonely
Love
Drop it
I like it (feat. Jesse Royal)
Tables turning
Kuranda reggae
Long way home
---
Nothin' To Lose
Released

November 2010

Tracks

Double Standards
One Minute
If It's Not Right
Things Get Tough
Poison
Nothin To Lose
Willie And The Poor Boyz
Hot Topic
Irie
It's The One
Long Time
Knock Me Down
Simplified
---
Poet a Rhymer (Single)
Released

29 October 2016

Tracks

Poet a Rhymer (feat. Astro Brim)
---
Ancient Warrior
Released

11 October 2019

Tracks

Ancient Warrior (feat. Zdc)
Kuranda Reggae
Lonely (feat. Dre Island)
Life's Too Short
So Cold
This Is (feat. Zdc)
Jam All Night (feat. Abijah Asadenaki Livingston)
Poet a Rhymer (Jamaica Remix)
Hip - Hop Reggae
It's All Good (feat. Harjinder Singh)
I Like It (feat. Jesse Royal)
---
Find Zennith Boyz (Zennith) albums & CDs
Disclosure: I get commissions for purchases made through any album links.
Go exploring!
Use the Aboriginal music timeline to view albums over time.