Origin

Perth, WA

Genre/styles

About Ziggy

Ziggy Ramo (full name Ziggy Ramo Burrmuruk Fatnowna) grew up in remote Arnhem Land, regional NSW, Sydney and Perth. His music speaks to the silenced injustices of Aboriginal Australia as well as other social issues. Ziggy finds passion in giving voice to issues affecting those not heard.
Discography
Album formats explained Explain formats
Album formats
10": 10 inch vinyl records were played at 45 or 33 1/3 rounds per minute (rpm). The former could hold 9, the latter 12 minutes of music per side.
7": 7 inch records (often referred to as 45s) were played at 45 rpm or 33 1/3 rpm, with about 4:30 or 6 minutes of music per side.
LP: Long play, is a vinyl record played at ​33 1⁄3 rpm with a 12 or 10-inch diameter.
EP: Extended play, are vinyl records that allowed two or even three songs on each side.
Black Thoughts (EP)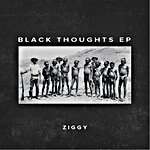 Released

15 April 2016

Tracks

Fire
White Lies
Black Thoughts
---
Black Face
Released

24 November 2016

Tracks

Black Face
---
Same Script (Single)
Released

8 June 2017

Tracks

Same Script
---
Ykwd (Single)
Released

12 October 2017

Tracks

Ykwd
---
A to Z (Single)
Released

13 April 2018

Tracks

A to Z
---
Empire (Single)
Released

22 February 2019

Tracks

Empire
---
Pretty Boy (Single)
Released

29 March 2019

Tracks

Pretty Boy
---
Black Thoughts
Released

5 June 2020

Tracks

The Beginning of the End
Black Face
Interlude: Survival Day
White Lies
Black Thoughts
April 25th
Stand for Something
Interlude: Freedom Rides
Secondary
Empire
Fire
Pressure
Good Things
Interlude: Black Fella
Kids
Final Thoughts
---
Find Ziggy Ramo albums & CDs
Disclosure: I get commissions for purchases made through any album links.
Go exploring!
Use the Aboriginal music timeline to view albums over time.