Sport
Aboriginal cricket teams
Aboriginal people played cricket from as early as 1868 and have travelled to England three times.
Close this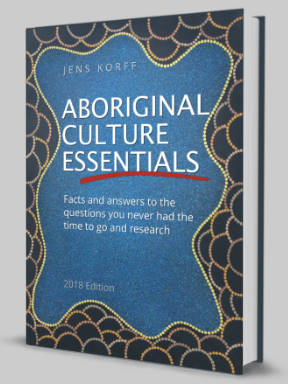 Wishing you knew more about Aboriginal culture?
Search no more.
Get key foundational knowledge about Aboriginal culture in a fun and engaging way.
This is no ordinary resource: It includes a fictional story, quizzes, crosswords and even a treasure hunt.
Stop feeling bad about not knowing. Make it fun to know better.
'The Invincibles'
In the 1880s at New Norcia, a Catholic Benedictine Mission 200 kilometres north of Perth, Aboriginal people were not only trained in sheep shearing and blacksmithing, they were also introduced to the game of cricket, which would catapult them to fame as an outstanding team. [1]
The mission's occupants witnessed cricket being played on their trips to Perth during the wool season, and back at New Norcia they made bats and balls and played among themselves. Father Rosendo Salvado, who had founded the mission in the 1870s, recognised their prowess, and with support from a wealthy landholder the players were outfitted and trained, and thrashed white teams in Freemantle, Perth and beyond.
Their brilliant wins by huge margins would earn them the nickname 'The Invincibles', and they would continue to perform superbly in the 1880, 1881, 1882 and 1886 cricket seasons against the Metropolitan Cricket Club, Fremantle, Guildford, York and teams from the Victoria Plains.
Their history has been documented by Bob Reece, a Murdoch University historian, in his work The Invincibles: New Norcia's Aboriginal Cricketers, 1879-1906.
1868 tour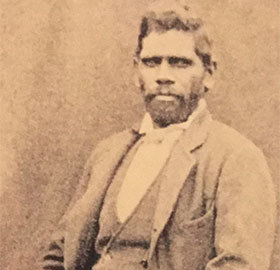 As cricket's popularity increased, a non-Aboriginal man by the name of Charles Lawrence decided in 1868 to band together an all-Aboriginal team of men from lands of western Victoria, believing that their traditional abilities would make them outstanding cricketers. [2] The team played its first game at Manly Oval, a Prime Minister's Eleven, led by Bob Hawke. [3]
Charles Lawrence then decided to tour England. Their journey to Europe started on 8 February 1868 and took them more than six weeks by boat. Led by star all-rounder Johnny Mullagh (Unaarrimin), they won 14, lost 14 and drew 19 of their 47 games over six months.
The Aboriginal cricketers' journey to England in 1868 was the first sports team to represent Australia overseas, 14 years before the first Ashes tour. It created the beginnings of what is now considered the greatest battle in modern cricket—the battle for the Ashes.
In 2002 the team was inducted into the Sport Australia Hall of Fame.
The team of 1868

| Player number | Traditional name | European name |
| --- | --- | --- |
| AUS 1 | Arrahmunyarrimun | Peter |
| AUS 2 | Ballrinjarrimin | Sundown |
| AUS 3 | Bonnibarngeet | Tiger |
| AUS 4 | Brimbunyah | Red Cap |
| AUS 5 | Bripumyarrimin | King Cole |
| AUS 6 | Bullchanach | Bullocky |
| AUS 7 | n/a | Charles Lawrence (captain/coach) |
| AUS 8 | Grongarrong | Mosquito |
| AUS 9 | Jarrawuk (Murrumgunarrimin) | Two Penny |
| AUS 10 | Jumgumjenanuke | Dick-a-Dick |
| AUS 11 | Lyterjerbillijun | Jim Crow |
| AUS 12 | Pripumuarraman | Charles Dumas |
| AUS 13 | Unaarrimin | Johnny Mullagh |
| AUS 14 | Yellanach | Johnny Cuzens |
Source: [4]

Johnny Mullagh
Johnny Mullagh was a Jardwadjali man from the Wimmera in western Victoria. Born in 1841 with the given name Unaarrimin, he became one of the greatest cricketers of his generation after the 1868 tour, in which he contributed 1,698 runs and 245 wickets. [5]
To honour this outstanding player, from 2020 the Mullagh Medal is awarded to the best player on the Boxing Day Test.
And Wesley Enoch, also in 2020, wrote Black Cockatoo, a play that examines Mullagh's life and legacy and tells his story in a modern context.
1988 tour
In 1988 a 17-member Aboriginal Cricket Association team celebrated the 120th anniversary of the tour by travelling to England. Captained by John Maquire the team played 28 games, winning 16 of them. They met the Queen at Buckingham Palace and went backstage at an INXS concert.
2009 tour
In 2009 a squad of 14 Aboriginal players aged 16-26 left Brisbane, Queensland, on 20 June to retrace some of the famous 1868 tour. They played 11 matches within a month, some at the grounds where the tourists of 141 years ago visited.
This time the Indigenous cricket team won 8, lost 3 and drew 1 of their 12 games.
The documentary From The Ashes traces the journey of two members of the 2009 team, Worrin Williams and Cameron Trask.
In the 132 years since the first Test match was played, Jason Gillespie is the only Aboriginal player to have represented Australia at cricket. [6]
It's only a matter of time before Indigenous people make their mark in first-class cricket, particularly with the popularity of Twenty/20. — Dan Christian, Aboriginal cricketer [7]
Fact
There are 13,000 registered Aboriginal cricketers across Australia. That figure, however, pales against the thousands of Aboriginal footballers in Australian rules or rugby league.
Faith Thomas: Australia's first Aboriginal test cricketer
In 1958 Faith Coulthard Thomas became the first Aboriginal woman to represent Australia in any sport. In 2015, aged 83, she visited Aboriginal cricket's Imparja Cup in Alice Springs to inspire the next generation of Aboriginal players.