Sport
Famous Aboriginal sportspeople
A surprisingly long list of successful Aboriginal sportspeople and role models across all disciplines of sport.
Close this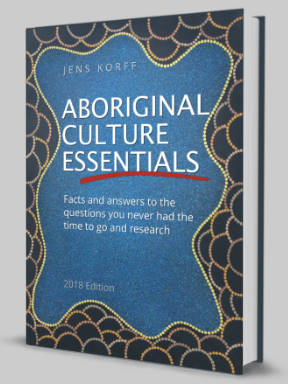 Wishing you knew more about Aboriginal culture?
Search no more.
Get key foundational knowledge about Aboriginal culture in a fun and engaging way.
This is no ordinary resource: It includes a fictional story, quizzes, crosswords and even a treasure hunt.
Stop feeling bad about not knowing. Make it fun to know better.
Do you know any famous and notable Aboriginal people who are or were successful in their sport that are missing here? Drop me an email!
Lord knows, the first Australians have had so much pain, suffering and injustice to contend with these past 222 years. They have faced it all, by and large, with a dignity that surpasses understanding, and have every right to feel proud of their achievements, sporting and otherwise.

— Doug Conway, Australian Associated Press [1]
Famous Aboriginal athletes
Benn Harradine, Australia's first Aboriginal field event athlete and the first Aboriginal field athlete to represent Australia at an Olympic Game (Beijing 2008) and World Championships in Berlin. He holds the Australian and Oceania records for discus throwing.
Bianca Franklin is the older sister of Hawthorn football star Lance 'Buddy' Franklin. She represented Australia internationally in underage netball in 2004 and 2005. A former Australian Institute of Sport netball scholarship holder, Franklin played 9 seasons in the former Commonwealth Bank Trophy and established ANZ Championship. A recipient of an ATSIC award for West Australian Young Achiever of the Year in 2003, the shooter was nominated for Female Sportsperson of the Year at The Deadlys in 2006 [2].
Cathy Freeman, a track and field athlete, won gold at the Sydney Olympics in 2000 after being a silver medallist 4 years earlier. Cathy also owns a couple of world championship 400-metre medals from 1997 and 1999, along with some Commonwealth titles. In 2011 she was named an Australian sport legend.
Indigenous athletes have a rich history in Australian sport and it's great that athletics is rewarding and encouraging them.

— Cathy Freeman, Aboriginal 400-metre runner [3]
Charles Samuels (also: Sambo Combo; c.1864–1912) was a Kamilaroi man who was a talented runner. He was acclaimed as an Australian champion and among the best sprinters of his time. Charles' best performance was over 134 yards, with 12.5 seconds at Botany in 1888, which was dubbed as an Australian record.
Jacob Groth, a sprinter, was a World Junior representative in 2004.
Jeff 'Mitta' Dynevor is the first Aboriginal athlete to win a Commonwealth Games gold medal in 1962 for boxing in the bantamweight division where he fought with his friends and community peers Eddie Barney and Adrian Blair. [4]
Joshua 'The Boss' Ross started as a track and field athlete in 2003 with his win in the Stawell Gift [5] which he also won in 2005. Joshua was ranked number 6 on the all-time list after less than a year in competitive athletics. He ended his career in November 2009 as the third fastest Australian over 100m of all time (10.08 seconds). Joshua represented Australia in the 2004 Athens Olympic Games, during the world championships in 2005 and 2009, and the Commonwealth Games in 2006.
Ken Hampton is a sprinter and member of the Alawa people from the Roper River area in the Northern Territory. Though taken when he was three years old, he became schoolboy athletics champion and won the 1961 Bay Sheffield 130-yard race in 12.4 seconds. After his elite running days Ken became a community leader and Anglican deacon, and the first Aboriginal Justice of Peace in South Australia. In 2009 Ken was inducted to the Bay Sheffield Hall of Fame [6].
Kyle Vander-Kuyp was adopted by Dutch parents. He is an elite track and field athlete and hurdles champion. He set the Oceania record in 1995 and competed at the 1996 and 2000 Olympic Games, as well as the 1994 and 1998 Commonwealth Games.
Marcia Ella was the first Aboriginal scholarship holder at the Australian Institute of Sport and the first Aboriginal women to represent Australia in netball. After making her Test debut against New Zealand in 1986, Ella went on to record 18 international Test appearances for Australia. Ella is a recipient of an Order of Australia Medal for her services to netball [2].
Nicole Cusack was a netballer known to have the ability to change the course of games with her turn of pace and play making skills. An Australian Institute of Sport scholarship holder in 1984-85, Cusack went on to represent Australia in 52 international Tests between 1989-1998, winning a world championship in 1995 and Commonwealth Games gold medal in 1998. After quitting netball, Cusack went to coaching the Australian Diamonds [2].
Nova Peris-Kneebone was a member of the Australian women's hockey team at the 1996 Olympics, becoming the first Aboriginal Australian to win an Olympic gold medal. In 1997 she switched sports to become a track athlete, winning gold in both the 200m sprint and with the 4x100m relay in 1998.
Otis Gowa, athlete.
Patrick Johnson is a sprinter who started in 1996 at the Australian University Games in Canberra. In 2003 while in Japan, he became the first Australian to break ten seconds (9.93) for 100 metres in legal conditions, making him the 17th fastest man in history. Patrick won the men's 100m open at the 2006 Telstra A-Series.
Percy Hobson, a high jumper and the first Aboriginal Australian field athlete to win a Commonwealth Games gold medal in the 1962 games in Perth.
Robbie Crowther is a long jumper from Bowen, in north Queensland.
Shane Parker, a greco-roman wrestler from Mt Druitt, was the first Aboriginal wrestler to compete at the Commonwealth Games (in 2010).
Sharon Finnan With 20 international Tests and 68 domestic appearances to her name, Sharon Finnan was a member of Australia's 1991 World Netball Championship winning team. Finnan, a member of the New South Wales Netball Hall of Fame, was a recipient of an Order of Australia Medal for her services to netball in 1992 [2].
Stacey Campton is an experienced International and All Australian (AA) netball umpire since 1994 and has officiated at the 2003 World Netball Championships and 2006 Commonwealth Games. Campton was named Australia's Umpire of the Year in 2004 and continues to be involved with officiating off as the International Netball Umpire Assistant Secretary – Indigenous Culture and a member of the new National Umpire Strategic Committee [2].
Taliqua Clancy, from the Wakka Wakka Aboriginal people (Kingaroy, QLD), became the first Aboriginal woman to compete in Olympic beach volleyball at the 2016 Olympic Games in Rio de Janeiro, Brazil. She won her first national tour in 2012 with Louise Bawden.
I want to be a role model and I want to inspire other Aboriginal kids, Aboriginal athletes, Aboriginal people in general, to get out and chase their dreams.

— Taliqua Clancy [7]
Tom Dancey was the second Aboriginal man to win the Stawell Easter Gift in 1910. Just four Aboriginal men won this 120 metres foot race: B Kinnear (1883), T Dancey (1910), L Cooper (1928) and J Ross (2003). Tom Dancey died in 1957. A headstone was erected over his grave, and a statue erected in a public park, at his home town Dirranbandi, QLD, in 2011.
Famous Aboriginal basketballers
Danny Morseu became the 8th inductee into the Queensland Indigenous Hall of Fame. He is Patrick Mills' uncle. Morseu is also a member of the Australian basketballer's Hall of Fame.
Kevin Coombs had a distinguished career over 40 years. He represented Australia at 5 Paralympic Games.
Leilani Mitchell was raised in the United States but became an Australian citizen in 2014 when she joined the Australia Women's National Basketball League team the Dandenong Rangers. In 2014, she joined the Australian team in the World Championships, helping them to secure a third place finish. She had her Olympic debut at the 2016 games in Rio de Janeiro (Brazil).
Michael Ahmatt joined the Australian Basketball Hall of Fame in August 2010. He was selected to represent the Northern Territory at the 1959 Australian championships and is considered to be Australia's first Aboriginal basketballer. He went on to play 588 games over 20 seasons. In 1964 he became the first Aboriginal Australian to represent his country and the first Territorian to compete at the Olympic Games in Tokyo, Japan. He retired from basketball in 1979 and died of a heart attack in 1983, aged just 40. Michael is already a member of the Aboriginal and Islander Sports Hall of Fame. [9]
Michael Cedar plays with the Townsville Crocs.
Narelle Henry started her career in 1993 as a 15-year-old with the Stirling Senators. In 2011 she celebrated her 250th match in the State Basketball League with the Perth Redbacks.
Nathan 'Baby Shaq' Jawai was part of the 2009 Australian men's basketball squad. He was the first Aboriginal Australian to be selected into the 2008 NBA by Indiana Pacers for the Toronto Raptors. In 2011 he was playing for the Serbian team KK Partizan.
Patrick Mills, of Torres Strait Islander and Aboriginal descent, played his first game of basketball aged only 4. He participated in the Beijing Olympics in 2008 and was selected into the 2009 NBA draft by the Portland Trailblazers, only the second Aboriginal player to sign with the American NBA. The 2016 Olympic Games in Rio de Janeiro were his 3rd Olympic appearance.
Rohanee Cox stands at 182 cm tall and plays in the Women's National Basketball League (WNBL). She won the Eddie Gilbert Medal in 2008 and was a member of the Australian women's squad for the 2008 Summer Olympics that collected a silver medal. Cox represented Australia more than 100 times at junior and senior levels.
Tyson Demos grew up in Woollongong and played in the National Basketball League for the Wollongong Hawks.
Famous Aboriginal bodybuilders
Paul Rowe hails from Bairnsdale in Victoria came 6th in the world titles in 2006 and is hoping for a top-three spot in 2013.
Famous Aboriginal boxers & wrestlers
Alan Aldenhoven was a welterweight in the 1970s. He won 8 of his 42 bouts on knockout.
Anthony Little, a boxer who represented Australia at the 2004 Olympics.
Anthony 'The Man' Mundine is two-times WBA Super middleweight champion and IBO middleweight champion. He also played rugby league. He's the son of Tony Mundine.
To fight another day
From father to son
A name is given,
A heart full of will power
A young boy's life is driven,
Born a gifted athlete
Determined to fulfil his destiny
To lead his people and honour a nation;
Like our forefathers would have said before,
We are from the mainland!
We have never been offshore!
When it comes to boxing
What can you say?
Now the man is reborn
The legend will remain!
Poem by Michael Thompson [10], dedicated to Anthony Mundine and his family.

Cameron Hammond, a NSW welterweight from Moree, north NSW.
Campbell 'Cobbo' Riley
Chris Collard became the first Aboriginal kickboxer to win a world title.
Clayton Cook competes in Thai kick boxing (muaythai).
Damien Hooper participated in the 2010 Commonwealth Games, aged only 18. He's a middleweight from Dalby, 200kms west of Brisbane.
Daniel Geale is a middleweight boxer who's first loss came after 22 fights by Anthony Mundine in 2009.
Darren Finn is a kickboxer from Inverell.
Dave Sands
Edgar 'Brown Sugar' Wymarra hails from the Torres Strait.
Elley Bennett
Francis (Frank) Roy Roberts is a Bundjalung man and the first Aboriginal boxer to represent Australia at the 1964 Tokyo Olympic Games at just 19 years of age. He is one of Australia's first Aboriginal Olympians. Aged 21 he started as a welterweight at the 1964 Tokyo Olympic Games. Roberts grew up at the Cubawee Aboriginal reserve, west of Lismore, NSW. He's related to Alby, Aub, Cyril, Steve, Harold and Tommy Roberts, who were all boxers. Frank Roberts volunteered his boxing expertise and life's philosophy by helping many find a path in life, 3 nights a week, for 40 years [11], for which he was honoured with the Mayor's Special Contribution to the Community Award in his home town of Armidale. He died of a heart attack in February 2011 and was farewelled with a state funeral.
[Frank Roberts] has been a great leader in youth, and the examples I've seen is the work that he's been doing teaching kinds boxing, teaching them fitness, teaching them to share and respect; all of those values we need.

— Peter Ducat, Mayor, Armidale Dumaresq [12]
George Bracken
Hector Thompson was born in Kempsey, NSW, in 1949. He fought 31 of his 87 professional fights at Brisbane's Festival Hall in the 1970s when he was one of the most admired sportsmen in Australia. In 1973 Thompson won the Commonwealth junior welterweight title and twice challenged the WBA lightweight champions. He retired in 1980 with a record of 73-12-2 (27) after 10 years in the pro ranks and was inducted into the Australian National Boxing Hall of Fame in 2005. Thomson died on 20 May 2020 aged 70.
James Swan participated in the 1996 and 2000 Summer Olympics, and won bronze medals at the 1994 and 1998 Commonwealth Games. He was 9-times Australian Champion and has been inducted into the Aboriginal Hall Of Fame and the Alice Springs Hall Of Fame.
Jason Morris is an Australian middleweight champion.
Jamie 'The Giant' Fallon

Jamie 'Mr Business' Pittman has held titles in Australia, Asia and Africa.
Jason Edwards held several NSW, Australian and South Pacific Kickboxing titles in the early 2000s. He discovered his Aboriginal heritage not before 2011.
John Kinsela, a Wiradjuri and Jawoyn man also known as 'Uncle John', was the first Aboriginal Olympic wrestler. He was born in Sydney's Surry Hills in 1949. Starting as a boxer, he took up wrestling when his coach didn't turn up and the wrestling trainer invited him to the mat. Three months later he made the final of the NSW state titles. At 18 he won the Australian championships and selection for the 1968 Olympics in the 52kg division. He came 7th in the 1972 Munich Olympics. After making the Australian team for the World Championships in 1974 in Istanbul and qualifying for the 1976 Montreal Olympics he retired. [13]
John Trevor Patten was a Bundjalung and Yorta Yorta man and member of the Stolen Generations. He was known during his professional boxing days in the 1950s as Johnny Jarrett and held the Australian bantamweight title from December 1958 until September 1962. He was also a rugby league player, playing for the Redfern All Blacks. Patten died in April 2020 aged 84.
Kevin 'Bones' Kelly is a middleweight boxing champion.
Lionel Rose became the first Aboriginal world bantamweight champion in 1968, and the first Aboriginal boxer in history to win a professional world title. His life is celebrated in the movie Lionel and with a statue in his home town of Warragul, Victoria. Lionel was Australian of the Year in 1968, and appointed a Member of the Order of the British Empire (MBE) in the same year. Lionel also had a successful singing career. He retired from boxing in 1975 and died on 8 May 2011 aged 62.
Luke Boyd
Noby Clay started boxing as an 18-year-old with the Palm Island boxing club.
Paul West is a welterweight amateur boxing champion who has represented Australia in Canada in 2009 at the Multi-Nations Cup in Toronto.
Paulie 'Weapon' West from the Wiradjuri nation made his professional debut in 2010.
Quinton Donohue is a boxer from Mareeba.
Reggie Palm Island is an Aboriginal boxer from Palm Island, far north Queensland.
Robby Peden
Ron (Ranold) Richards (1910-1967) is the holder of six boxing titles (middleweight and heavyweight). He retired from boxing in 1945 having amassed a ring career in excess of 140 fights and more than 60 knockout victories [15]. He was ranked number three in both middleweight and light-heavyweight in 1938. Richards was inducted into the Queensland Indigenous Sporting Hall of Fame in 2010 and into the Australian National Boxing Hall of Fame in 2003. A memorial in his honour was unveiled in May 2010 at the Purga Aboriginal Mission site near Ipswitch, Queensland.
Ronald James Christian
Sam Ah-See is still a young boxer from Orange, NSW, born in 1991.
Tony Mundine was playing rugby league before he switched to boxing. At times he held the Australian middleweight, light heavyweight, cruiserweight and heavyweight titles, and Commonwealth middleweight and light heavyweight titles. He's the only Australian boxer to fight in 4 separate weight divisions. Mundine was awarded the Order of Australia (OAM) in 1986. He is the father of Anthony Mundine.
Trevor Christian won the professional junior Middleweight Championship of Australia and was the first Aboriginal person to referee a world title fight, and the first Aboriginal person to join the NSW Boxing Authority. Trevor was awarded the Medal of the Order of Australia for - among other things - helping to promote boxing. He died in December 2011.
Wally Carr had 101 professional fights between 1971 and 1986 from Super-Bantamweight to Heavyweight. He was inducted into the Australian National Boxing Hall of Fame in October 2010.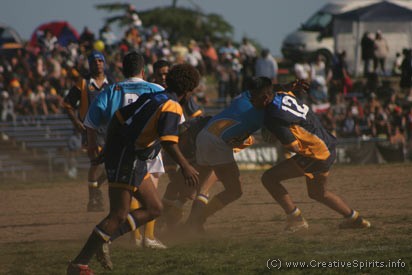 Famous Aboriginal cricketers
Ash Gardner in June 2017 became the first Aboriginal woman to play in a Cricket World Cup held in England, and wrote cricket history with the highest-ever score and the fastest century in the WBBL with 114 off 57 balls. She's also the second Aboriginal woman to play cricket for Australia since 1958.
Bernie Lamont is considered the best all-round Aboriginal player to represent Tasmania. He was part of the Tasmanian cricket team to contest the first Imparja Cup in 2001.
Dan Christian, a Wiradjuri man, started playing junior cricket in Sydney to graduate from Commonwealth Bank Cricket Academy in 2003. He also played in the UK a few times [17]. He was the captain of the 2009 British tour of the Australian Aboriginal cricket team. Dan is the first Aboriginal cricketer to score a century at an elite level on Australian soil.
Danny Tye is from Eastlake.
Darcy Short plays for the Northern Territory.
Eddie Gilbert was the only bowler to knock the bat out of Sir Donald Bradman's hands and to have bowled him for a duck in 1931. He played 23 matches for Queensland in the 1930s during which he took 87 wickets at an average of 29. He is a member of Queensland's Indigenous Hall of Fame. A statue in his honour has been erected at Brisbane's Allan Border Field [18] and a headstone marks his grave in Cherbourg, QLD, his home town..
Edna Crouch is a female cricketer and inductee to Queensland's Indigenous Hall of Fame.
Faith Thomas (nee Choulthard) played her only test for Australia in 1958. Faith is the the first (and as of 2008 still the only) Aboriginal woman cricketer with national honours [19].
Glenn Martin
Guy Grey was part of the Tasmanian cricket team to contest the first Imparja Cup in 2001.
Jack Marsh, born in 1874 in the Clarence River district in NSW, represented NSW in 6 matches from 1900/01 to 1902/03. He is regarded as one of the outstanding talents of his era and the fastest man in the state over 75 yards, but his career was curtailed by continual controversy surrounding the legality of his bowling action. In 1902 a visiting English team refused to play against him. Marsh died in 1916.
Jason 'Dizzy' Gillespie is a Kamilaroi man and has a 71-Test career. He is Australia's first Aboriginal cricketer to play at the highest level [20]. Jason retired after 14 years in 2008 with 259 wickets and produced a double century in his final Test match in 2006. A bronze statue at the Adelaide Oval acknowledges his contribution to cricket.
Jeff Cook is a Kamilaroi man and leader of the victorious 2006 NSW Imparja Cup team. He gained his first cricket experience in the 1990s while playing in Britain for more than a decade. He made more than 4,000 runs, including five centuries, with a top score of 137, collecting 84 wickets. Jeff was the first Aboriginal cricketer to score a first-class century in 2000.
Johnny Mullagh (Unaarrimin), from Western Victoria, was a member of the first Australian international touring sporting team, the 'Native XI', in 1868, and one of the first cricket stars of the Commonwealth. He is commemorated at the Johnny Mullagh Interpretative Centre in Harrow, Victoria, along with a statue at the oval. He is also said to have hit the ball 151 yards during the inning in 1868. For many years a stone marked the spot where the ball landed. Each year an Aboriginal team takes on a non-Aboriginal team in the Johnny Mullagh Cup [21]. Mullagh was also known as a strong advocate for Aboriginal rights. He died in 1891, a day after his 50th birthday.
Mabel Campbell is a female cricketer and inductee to Queensland's Indigenous Hall of Fame.
Philip Jude Minniecon is from Bundaberg, QLD. He was a left-hand batsman and left-arm fast-medium playing for North Queensland (1975/76-1980/81), Queensland Country (1975/76-1980/81), Cairns (1979/80), Brisbane Colts (1985/86) and Queensland Colts (1985/86)
Sam Anderson caught Don Bradman out for a duck in September 1928 in Lismore, NSW, the only other Aboriginal cricketer to do so besides Eddie Gilbert. Anderson scored more than 100 centuries and was still playing aged 70. He is the grandfather of Aboriginal author Ruby Langford Ginibi.
Vince Copley played as a young man at state level. He was on the organising committee of the Lords Taverner's Imparja Cub since its inception. A medal of that competition was named after him. In the late 1950s he coached the Curramulka Football Club to consecutive premierships. He was politically active from the late 1960s and a member of the Aborigines' Progress Association [22].
The Australian Indigenous All Stars cricket squad of 2008 was made of the following players:
Daniel Christian (SA)
Barry Firebrace (VIC)
Josh Lalor (NSW)
Brad Lovell (TAS)
David Parrington (NT)
Matthew Stopp (SA)
Chris Swain (QLD)
Danny Tye (ACT)
Preston White (QLD)
Worrin Williams (QLD)
Lewis Upton (WA)
Peter O'Callaghan (ACT)
Famous Aboriginal figure skaters
Harley Windsor achieved success as a pair skater with skating partner, Ekaterina Alexandrovskaya. On the junior level, he is the 2017 World Junior champion, the 2017 Junior Grand Prix Final champion, the 2016 JGP Estonia champion and the 2017 JGP Latvia champion. Harley is the first Aboriginal Australian to compete at a Winter Olympics Games.
Lowanna Gibson was the first Aboriginal woman to represent Australia in figure skating at the 2011 Istanbul Cup.
Famous Aboriginal footballers & Rugby League players
Adam 'Goodesy' Goodes was born in the South Australian Yorke Peninsula town of Wallaroo. He got drafted to the Sydney Swans on the day of his Year 12 exam. Goodes is a dual Brownlow Medallist and member of the Indigenous Team of the Century, and has represented Australia internationally. He's believed to be able to play any position on the ground. Goodes was just the 64th player, and 4th Aboriginal player, in AFL history to reach 300 games. He is involved in several Aboriginal sport and community programs. In 2013 Goodes was named NSW Australian of the Year for his work to establish the Go Foundation, in 2014 he became Australian of the Year for his stance against racism.
Alan Karpany was the first footballer to win the Mail Medal in the Murray Downs Football League in 1935. The Mail Medal was started by the Adelaide Sunday Mail for the best and fairest player [23].
Allistair Pickett began his career with West Perth in 1995. Playing country football for an extended period due to injury he continued to play for Peel Thunder in 2001. He joined Subiaco in 2003 to become one of the club's all-time finest and most decorated players. He hung up his boots in 2011.
Ambrose McDonald started playing football professionally at 25 and became one of the hardest players for Tasmanian Premier League side Sandy Bay [24].
Andrew Krakouer played 102 games for Richmond but was delisted in 2007 after assaulting a man and serving a 14-month prison sentence. He is the son of Jim Krakouer.
Andrew McLeod, from Darwin, started his career in 1994 and played a record 340 AFL games before retiring in 2010 due to a knee injury, aged 34. Andrew won several medals, among them 'Best on Ground' in 1997 and 1998, the Michael Tuck Medal in 2003 and Jim Stynes Medal in 2005. He captained the Aboriginal All Stars and the 2008 Dream Team.
Anthony 'The Man' Mundine played rugby league before becoming a boxer. From 1993 to 2000 he played for St George, Brisbane and Illawarra. He is considered "one of the most naturally gifted and creative players in the game". [25]
Antoni Grover reached 200 games for the Fremantle Dockers in August 2011. Grover hails from Perth and started AFL as an 18-year-old.
Arthur 'Big Artie' Beetson (also known as 'Meat Pie Artie') is a Rugby League player for Queensland and 'greatest attacking forward of his generation'. He became the first Aboriginal player to captain Australia in any major sport when he took the helm of the Kangaroos against France in 1973. He also led Australia in the 2nd Test of the 1974 Ashes series, and in six World Cup games (1975/1977). Beetson received the Medal of the Order of Australia in 1987 for his services to rugby league. He is a member of Queensland's Indigenous Hall of Fame. Beetson died in December 2011, aged 66. A statue stands at Brisbane's Suncorp Stadium in his honour.
B H 'Bertie' Johnson is the first known Aboriginal premiership player in the South Australian National Football League (SANFL). He played at West Adelaide during the 1960s where he was known for his speed.
Bruce 'Larpa' Stewart was a Rugby League player in the 1960s. As a La Perouse local (a southern suburb of Sydney), he earned the nickname "Larpa". Stewart played for South Sydney in the junior and lower grades before joining the Eastern Suburbs club in 1967, where he scored 10 tries from his 24 appearances. He also represented NSW Country firsts.
Bruce Olive played for Newtown between 1963 and 1967.
Chris Lewis played over 200 AFL senior games for the West Coast Eagles. Chris' passing skills were considered to be amongst the best in the AFL. In 1990, he won the West Coast Eagles Club Champion Award. He was a member of the 1992 and 1994 WCE premiership teams, as well as the 1996 Claremont premiership team in the WAFL.
Cliff 'God' Lyons was a rugby league player for Manly in the 1980s and 1990s. He won a Clive Churchill Medal and two Dally M Medals, and played more than 300 first-grade games with the Sea Eagles.
Corey Ah Chee, debuted in 2000 in the South Australian Football League (SAFL) from which he retired in 2009 after 206 senior games. He continued in the North Eastern Football League (NEFL) in South Australia [26]. He was the first Aboriginal captain of the Port Adelaide Magpies.
Cyril Collard, a Noongar man from Western Australia, played 13 games for Australian rules football club Hawthorn between 1957 and 1958, scoring 3 goals. He was the first Aboriginal player for Hawthorn. After retiring from professional football Collard became a professional runner. He died in 2011.

Dale Shearer is a star of rugby league in the 1980s and 1990s. He is the all-time top try-scorer in State of Origin history.
Darrell West, from Tasmania, began his senior playing career with North Launceston in the early 1960s. He played in various clubs until retiring from football at 42. He was voted Tasmanian Aboriginal Sportsman of the Year in 1986. Darrell became Tasmania's first Aboriginal heritage officer in the 1980s. Darrell passed away from cancer in March 2009.
David Grant played for Balmain in the 1970s and 1980s. He was the first captain of the Canberra Raiders rugby league team when they joined the NRL in 1982 and played a total of 76 games for the club.
David Peachey retired from top-level rugby league in 2007 after playing 255 NRL games, 232 for the Sharks and 23 for the Rabbitohs. He scored a total of 468 points from 117 tries. In 2002 Peachey was awarded Sportsman of the Year.
David Wirrpanda, footballer and Western Australia Young Australian of the Year 2008. Since making his debut in 1996 as a 16-year-old for Perth's West Coast Eagles David has notched 227 appearances for the club before retiring in 2009 after the birth of his first child. David was named an All-Australian, represented Australia in International Rules matches against Ireland and was the inaugural AFL Community Leadership Award winer in 2003 [27]. His David Wirrpanda Foundation (www.dwf.org.au) helps underprivileged young people.
Dean Widders played for Sydney in 2000/01, Parramatta (2002-2006) and South Sydney (2007-08).
Des Headland retired from AFL in September 2010 after a persistent knee injury. He played 52 games at the Brisbane Lions and 166 games with Fremantle.
Eddie Betts, AFL player from Kalgoorlie-Boulder in Western Australia [28].
Elkin Reilly played in the VFL in the 1960s.
Indigenous [AFL] players have become synonymous with having flair, magic or x-factor.

— Dr Chris Hickey, Associate Professor, Deakin University [29]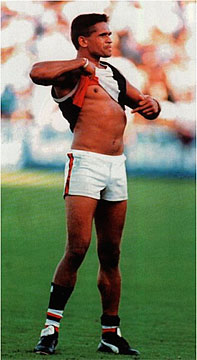 Eric Robinson played in the 1960s and has now 3 grandsons on the field, including Nathan Merritt who plays the same position as his granddad.
Eric Simms, Rugby League player for South Sydney in the 1960s and 1970s. He played 206 first-grade games, scoring 1,843 points during his career. In 1969 he broke the record for the most points scored in a Sydney rugby league premiership season with 265, not to be broken for more than 10 years. Simms holds numerous records. "His skill with the boot brought his side so many field goals that the lawmakers downgraded their value from two points to one." [30]
Eric Robinson played Aboriginal Rugby League for the South Sydney Rabbitohs in the 1960s. In 2008, one son played first grade Rugby League (Ricky Walford over 100 games with St George) and three of his grandsons (Travis Robinson with the Sharks, Reece Robinson with Broncos and Nathan Merrit with Souths).
Frank Fisher was a talented rugby league player and the grandfather of Olympian Cathy Freeman.
Gavin Wanganeen, was the first player to reach 300 AFL games during the 2000-2009 decade. He started playing on 14 April 1990, aged just under 17 years, with the Magpies. His score includes 127 games for Essendon, 173 games for Port Adelaide and 8 for South Australia. Gavin's nickname was 'Indian rubber man' because of his flexibility. He quit in 2006 due to injury. Gavin was a first Aboriginal Brownlow Medallist and first Aboriginal footballer to 300 games. He was inducted to the Australian Football League Hall of Fame in June 2010.
Fred Campbell played with Sydney and St Kilda in the AFL in 1999 and 2000. He didn't feel comfortable with Melbourne's cold weather and returned to his hometown Alice Springs.
George Green was born in Grafton, NSW, in the 1880s. Many sources list him as the first Aboriginal League player in 1909, but his true heritage is most likely of Afro-Caribbean background [31]. He played 16 games for Estern Suburbs and 92 for North Sydney in a career that stretched from 1908 to 1922 [32].
Glen Crouch became the first Aboriginal footballer to tour overseas, playing 11 games for Queensland in a New Zealand tour in 1925.
Gorden 'Raging Bull' Tallis played rugby league from 1992 to 2004. During his peak he was considered the best second-rower in the world, and in 2008 was named in an Aboriginal Australian rugby league Team of the Century.
George Rose III. His grandfather was a Stolen Generation member who lived in "Australia's most racist town", Walgett. Determined to change things Georg Rose III joined Charles Perkins in the Freedom Ride in 1965.
Graham 'Polly' Farmer is a Noongar man who hailed from West Perth. After playing for East Perth he moved to Geelong in 1962 and played a key role in the 1963 Geelong Cats' win of a flag and premiership. He was selected in the AFL Team of the Century, the West Australian Team of the Century (vice captain) and captained the Indigenous Team of the Century. Among his achievements are a Sandover Medal won in 1956, 1957 and 1960, a Tassie Medal in 1956 at the Hobart Carnival, and seven Best and Fairest Awards at East Perth. Graham transformed Australian football by changing the handball from a disposal of last resort to an attacking weapon that pre-empted the modern game by decades. He died in August 2019 from Alzheimer's disease aged 84.
Greg "GI" Inglis is a versatile rugby league player who won the Golden Boot Award in 2009 as the world's best player.
Jim Krakouer along with his brother Phil Krakouer took the Australian football world by storm in the early 1980s with their unique style of football called 'black magic'.
Jimmy Melbourne is the first Aboriginal senior football player in Australia, playing for the South Fremantle Bulldogs.
Joe Johnson is recognised as the first Aboriginal Australian to play in the VFL/AFL in the early 1900s. He played for the Fitzroy Football Club in 1904 and Brunswick in 1907.
John Porch from Orange, NSW, is a men's rugby sevens player with the Thunderbolts. Rugby Sevens made its Olympic debut at the 2016 Rio de Janeiro (Brazil) games.
Jonathan Thurston is a Rugby League player who started his career at the Canterbury Bulldogs before moving to the North Queensland Cowboys in 2005. Thurston is the inaugural winner of the Eddie Gilbert Medal in 2007, won the Wally Lewis Medal in 2008 and the Preston Campbell Medal in 2010. He's rated by many as the best league player in the world.
Josh "The Fox" Addo-Carr is a Wiradjuri and Gunggandji man. He made headlines in February 2020 when he lifted his shirt and pointed to his skin (just like Nick Winmar had done in 1993) because he wanted to show people that he was proud about his Aboriginality and remind them of the Aboriginal history of Australia.
It's not about being here first; it's about knowing the history of this country. It's as simple as that.

— Josh Addo-Carr [33]
Kevin Longbottom played for South Sydney in the 1960s and 1970s.
Lance 'Buddy' Franklin, became the first Aboriginal player to kick 100 goals in a season and 1,000 goals in a career.
Larry Corowa, Rugby League player for Balmain in the 1970s.
Laurie Daley represented Australia in Rugby League on 31 occasions and has been named as one of Australia's finest players of the 20th century, playing mainly in the 1990s. Daley was named in the list of Australia's 100 Greatest Players (1908-2007).
Leon Davis became the first Aboriginal player to achieve 200 games for the Magpies. He was also the first Aboriginal Collingwood footballer to play 100 games.
Lin and Dick Johnson, Rugby League players in the 1940s playing in different teams.
Lionel Morgan became the first Aboriginal Test rugby league player to represent Australia in the 2nd and 3rd Tests against France in 1960. Later in that same year Morgan played for the Kangaroos in the Rugby League World Cup in England.
Lloyd McDermott is the first Aboriginal rugby union player for the Wallabys and member of Queensland's Indigenous Hall of Fame.
Mal Wright played for Newtown in the 1970s.
Mark Ella is considered as one of Australia's all-time greats. He played 25 tests for Australia and by 1982 captained the Wallabies, the first Aboriginal person to ever captain an Australian sporting team. Mark was one of the inaugural 5 inductees into the Australian Rugby Union Hall of Fame in 2005, and inducted into the International Rugby Hall of Fame in 1997. Ella retired in his mid-20s.
Maurice Rioli hails from the Tiwi Islands and played 118 games for the Richmond Tigers between 1982 and 1987. He was a three-time All Australian and won a Norm Smith Medal in 1982. First making his mark in the NT Football League, Rioli was one of eight brothers to play for St Mary's. He later moved into politics and in 1992 won a seat in the NT Legislative Assembly for the Australian Labour Party. Rioli died aged 53 in December 2010.
Maurice [Rioli] was an enormously important figure in the game as a player, and more broadly in the leading role he played for Indigenous Australians.

— Brendon Gale, CEO Richmond Tigers [34]
Michael Long began his football career with St Marys Club in Darwin. In 1989 he started playing for Essendon. After 12 years with the club he had participated in 190 games. Long won the Norm Smith Medal in 1993. He then started working as an ambassador and chaired the Long Walk Foundation. In 2007 he was inducted to the AFL Hall of Fame. Long is also known for his fight against racism.
Michael O'Loughlin is one of the most decorated Aboriginal players in the history of the AFL. His career started in 1995. He was a member of the Indigenous Team of the Century and just the third player with Aboriginal heritage to play 300 games. O'Loughlin twice represented Australia internationally. He played his last game in August 2009.
Neil Maynard played as full back in North Launceston, Tasmania. He holds the club's record at 323 senior games [35].
Neil 'Nicky' Winmar who was involved in Australia's most infamous sporting racism moment in the 1993 season. Nicky's match-winning performance against Collingwood brought on some racist taunts from hard-core Collingwood fans. At the end of the game, Nicky famously lifted his jumper and pointed to his black skin.
Peter Burgoyne started his AFL career with Port Adelaide Power in 1997 and played 240 senior games with them. He was the first player to get to the 200-AFL game milestone in the Power colours.
Rhys Wesser played 14 seasons and 218 matches before retiring in 2011. He holds the try-scoring record at Penrith with 113, totalling 129 tries for his career.
Ricky Walford was an Australian professional rugby league footballer in the 1980s and 1990s. He played for the Sydney Roosters, North Sydney Bears and the St. George Dragons. He was a classy goal-kicking winger.
Robert Lui plays for the Wests Tigers.
Rod Silva played football for the Sydney Roosters from 1988 to 1994, then for Canterbury, and in 2000 joined the Bulldogs. Silva retired from professional Rugby League in 2001.
Roger 'The Wombat' Rigney played 211 senior games between 1959 and 1971 kicking 250 goals in South Australia. Roger was only 157cm tall. He played in each of the five consecutive premierships between 1966 and 1970. Rigney was inducted into the Double Blues Hall of Fame in 1970.
Roy Baira is a north Queensland Rugby League player who played for Brothers and Machay Cutters.
Scott Prince is a Kalkadoon man from Mount Isa, Queensland, played professional rugby league in the 1990s, 2000s and 2010s. An Australian international and Queensland State of Origin representative halfback, he played club football for the Wests Tigers (whom he led to the 2005 premiership, winning the Clive Churchill Medal), the Gold Coast Titans, Brisbane Broncos and the North Queensland Cowboys.
Shaun Cusack, from Alice Springs, retired from being an active AFL player in 2009 to continue as a coach.
Stephen Michael was a star in West Australian Football League (WAFL) for a decade from 1975 with South Fremantle. Over a 243-game career he kicked 231 goals. Michael won the Sandover Medal in 1980 and 1981, and represented WA on 17 occasions.
Steve Ella played for Parramatta in the 1970s.
Steve Merritt played for Manly in the 1970s.
Ted Goodwin played for the Wests in the 1980s.
Troy Cook in 2010 ended a 303-game senior football career started in 1993, with 108 games with the Perth Demons, 43 with the Sydney Swans, 150 with the Fremantle Dockers and two while representing Western Australia.
Wally McArthur, born in 1933 in Borroloola, NT, moved to Adelaide in the early 1950s and became a noted sprinter. He missed Olympic selection for Australia because of his Aboriginal heritage. In the late 1950s he played Rugby League, first for Rochdale Hornets and then Blackpool Borough in the Northern Rugby League in the UK. He was named in the Aboriginal Australian rugby league team of the Century in 2008.
Wendell Sailor is of Torres Strait Islander descent and debuted in 1993 and played for Brisbane, the Dragons and Wallabies and finally St George Illawarra. Sailor played 14 rugby league games and 37 rugby union matches for Australia. His first grade tally stands at 222 [36]. In 2006 Sailor was given a 2-year suspension for drug use.
Australia's chequered history of racism was never more evident than on its sporting fields.

— Sydney Morning Herald [38]
Famous Aboriginal golfers
Brad Hardman, golfer. He played the Australian Indigenous Golf Championships in Alice Springs. Brad lost one leg as a 15-year-old in a car crash [40].
Famous Aboriginal gymnasts
Paige James became the first Aboriginal gymnast to compete for Australia. She won the National All-Around title in IDP 8 in 2012, and became national champion on the Floor. She achieved second in both categories in the 2013 Perth International, while her performances at the Australian Youth Olympic Festival yielded a 19th in the All-Apparatus final, and fourth in the Team final. Her breakthrough International gold medal came in the Year of the Child tournament in 2013, where she won gold on the Floor. Paige, a Wongi/Yamatji (WA) and Bidjara (QLD) woman, was awarded the Sport Australia Hall of Fame Scholarship and Mentoring Program in October 2014.
Famous Aboriginal hockey players
Baeden Ty Choppy from Mackay, Queensland, was a talented field hockey striker who advanced from State to National level in 1995. He was part of the Men's National Hockey Team that won the bronze medal at the 1996 Summer Olympics in Atlanta, Georgia, becoming the first male Aboriginal athlete to represent Australia in hockey at an Olympic Games. He became 1997 National Sportsman of the Year.
Brooke Peris is a women's hockey player who joined the team in 2013 and made her Olympic debut at the 2016 games in Rio de Janeiro, Brasil. Her first cousin is Nova Peris.
Des Abbott from the NT is a cousin of Joel Carroll. He has played over 80 times for Australia and in the Australian men's hockey squad in the Commonwealth Games 2010 in Delhi.
Joel Carroll, cousin of Des Abbott, played in the Australian men's hockey squad in the Commonwealth Games 2010 in Delhi.
Mariah Williams is a hockey player from Parkes, NSW, who, at just 17, played with the Hockeyroos for the first time against Korea. She had her Olympic debut at the 2016 games in Rio de Janeiro (Brazil). By 2016 she represented Australia in 21 games.
Famous Aboriginal harness racers
Jimmy Brown is a driver who started to gain work experience in 1988. He had his first race drive aged 22.
Famous in jiu-jitsu
Shantelle Thompson is a Barkindji woman from Victoria. She also trains in mixed martial arts.
Famous Aboriginal jockeys
Darby McCarthy is a member of the Queensland Indigenous Hall of Fame and regarded as one of Australia's best jockeys during the 1950s and 1960s. He famously rode a Randwick double in 1969 with Divide And Rule in the AJC Derby and Broker's Tip in the Epsom.
Frank Reys won the Melbourne Cup on Gala Supreme in 1973. He is considered the first Aboriginal jockey of the modern era.
John Cutts, believed to be the first Aboriginal jockey to ride in a Melbourne Cup. He won the first and second cups in 1861 and 1862 riding Archer.
Leanne Goodwin is a top Aboriginal female jockey who won a race in Brisbane in the 1990s.
Merv Maynard hails from New South Wales and is the father of John Maynard who wrote the book Aborigines and the Sport of Kings (see end of page).
Rosalyn Bynder from Western Australia has ridden 22 winners.
For many years Aboriginal people were the backbone of the stock industry, and that played a crucial role later where people left the stock industry and could follow their careers to the racecourse.

— John Maynard, author [41]
Famous in motorsport
Chad Reed is a motocross rider. He was born and raised in Kurri Kurri (NSW, Hunter Valley) but went on to live in Florida, USA. Chad started riding motorcycles aged seven and won numerous amateur competitions. In Australia he won two Supercross championships before racing in Europe. Reed moved to the US in 2002, and after numerous successes won the 2004 AMA Supercross championship. He finished second in 2005 and 2006. Chad Reed is said to be one of the richest Australian sportspeople—yet hardly a household name in Australia [42].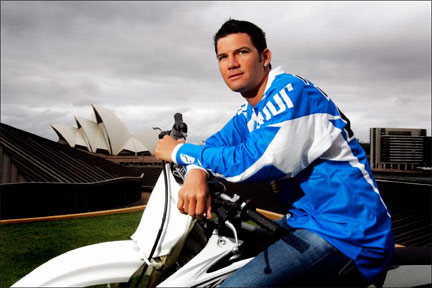 Famous Aboriginal paralympians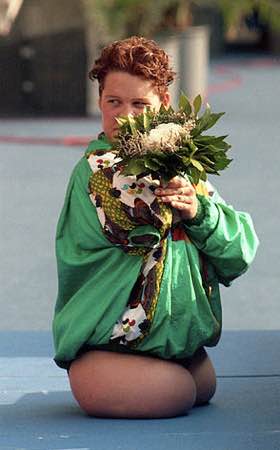 Amanda Fowler (Reid): Swimming (S14) and cycling (C2) – 2012 Summer Paralympic Games where she competed in the S14 100 metre breaststroke event. She is a Guringai woman from the north shore of Sydney (and grew up in Blaxland), New South Wales. After the 2012 London Paralympics, she transferred to cycling. She has cerebral palsy and an intellectual disability.
Ben Austin: Swimming – 2000, 2004, 2008 Paralympic Games – total of 3 gold, 4 silver and 3 bronze medals.
Donna Burns OAM is a Yorta Yorta woman and basketball player who won gold as a member of the Pearls in the 1992 Madrid Paralympic Games.She is the granddaughter of Aboriginal writer Margaret Tucker. She was awarded Medal of the Order of Australia (OAM) on 13 June 1993 in "recognition of service to sport as a gold medalist at the Paralympic Games, Madrid 1992".
Karl Feifar-Nannup: Athletics – 1992 Paralympic Games – one gold (4x100 relay) and one silver medal (long jump).
Kevin Coombs: Wheelchair basketball – 1960, 1968, 1972, 1980, 1984 Paralympic Games - Australia's first Aboriginal Paralympian. First wheelchair basketballer to be inducted into Basketball Australia's Hall of Fame. A street in Sydney Olympic Park was named in his honour.
Peter Kirby: Athletics – 1984 Paralympic Games – one gold (relay; the first gold medal for an Aboriginal Australian Paralympian), one silver and three bronze medals (100m A6, 400m A6, Long jump A6).
Raymond Barrett was a Wiradjuri Paralympic athlete left a paraplegic following a car accident. He was a Bronze medalist at the 1972 Summer Paralympics Heidelberg Germany, a high achiever at the Stoke Mandeville Games England, Commonwealth Paraplegic Games, National Paraplegic and Quadriplegic Games, FESPIC Games and State selection trials. A sporting complex in the Sutherland Shire of Sydney is named in his honour.
Tahlia Rotumah is from the Minjungbal nation, and is also a South Sea Islander. She won silver medals in the 100m and 200m sprints at the 2006 Far East and South Pacific Games held in Kuala Lumpur. At the age of 16, she competed in athletics at the 2008 Summer Paralympics in Beijing.
Torita Issac: Athletics – 2012 & 2016 Paralympic Games. Torita is from the Kamilaroi nation, Mount Gravatt, QLD. She (unofficially) broke the T38 (vision impaired and cerebral palsy) 800m world record in February 2015 at the London 2012 Games as a 17-year-old.
Tracy Lee Barrell: two gold medals at the 1992 Barcelona Games in the Women's 4x50 m Freestyle S1-6 event and the Women's 50 m Butterfly S3-4 event.
Warren Lawton: Athletics and Goalball – 1984, 1988, 1992, 1996, 2000 Paralympic Games, one bronze medal for Men's High jump B3 in 1984.
Thanks to Tony from the Australian Paralympic Committee for pointing me to these athletes!
Famous in sailing
Trevor and Martin Walker believe they are the first Aboriginal people to win a sailing regatta – they were crowned the NSW Southern Zone junior champions in 1973/1974. Their boat was was called Little Endeavour, named after a 16-foot sailing skiff sponsored by the Endeavour Hotel, Botany [43].
Famous Aboriginal socceroos
Belinda Dawney was part of the female soccer players, the 'Matildas'.
Bondi Neale was a famous Aboriginal goalkeeper in the early 20th century, playing in the Northern NSW premiership. He also played rugby league, rugby union and cricket.
Bridgette Starr is the first Aboriginal woman to play at a World Cup final in 1999.
Charles Perkins played soccer with Manchester United before becoming a national figure in Aboriginal politics.
David Joel Williams from Brisbane plays for the A-League club Melbourne City.
Evis Heath
Fred Agius
Jade North is a defender and by June 2011 had played 34 times for Australia. He joined the Brisbane Strikers as one of the youngest players of the National Soccer League. North represented Australia at the 2004 and 2008 Olympics, and played for Tromso, Norway, in 2011.
James Brown won the National Youth League Championship in 2009-2010 with Gold Coast United. He now plays for A-League club Melbourne City.
Gordon Briscoe
Harry Williams was the first recognised Aboriginal Australian to play for the senior Australian national soccer team in the 1970s. In 1974 he was part of Australia's first foray into the World Cup finals. In total, Williams played 6 World Cup matches and represented Australia 17 times between 1970 and 1978.
Karen Menzies was part of the female soccer players, the 'Matildas', and the first Aboriginal woman to represent the them.
Kasey Wehrnann
John Moriarty was the first Aboriginal player to represent Australia in soccer in 1961. Born in 1938 and a member of the Stolen Generations, he became a socceroo in 1960. He is now an ambassador for Football Federation Australia's Indigenous Football Development Program. He also co-founded Aboriginal art business Jumbana Group, famous for painting a Qantas aircraft with an Aboriginal design.
Kyah Simon, an Anawan woman, is a female socceroo who joined the women's national team at the age of just 16. She scored crucial goals for the Asian Cup winning team in 2010 and led the Matildas into the knockout stage of the 2011 FIFA Women's World Cup in Germany. She is the first Aboriginal Australian to score a goal in a World Cup tournament.
Lydia Williams is a female socceroo of Darlot and Noongar descent (WA), considered to be the best goal keeper in women's football in Australia. She made her debut with the Matildas at 16 years of age.
Morgan Cawley
Tahj James Rodney Minniecon played for the young socceroos in Port Said in 2009. He also played for Queensland Roar and Western Sydney Wanderers. He is now playing in the A-League in the Philippines for Loyola Meralco Sparks F.C. in the United Football League.
Tallan Martin
Travis Dodd became the first Aboriginal soccer player to score a goal for Australia. He played his 100th match with Adelaide United in 2009. He became the second person to achieve this milestone (after Matt Thompson of Newcastle earlier that year).
Famous Aboriginal softballers
Jeff Goolagong, a Wiradjuri man, played 109 softball games for Australia and won a world title in 2009. He is the nephew of tennis legend Evonne Goolangon-Cawley.
Joanne Lesiputty was born in Murwillumbah in 1966 and played for Australia in the youth girls world championships in the US in 1985. She also played indoor cricket for Australia in 1989 and netball for the all-Aboriginal team that toured the Cook Islands in 1987.
Stacey Porter was first selected for the national softball team in 2002. She captained the Australian women's softball team during the International Softball Federation's world championships in Caracas, Venzuela, in 2010. During the 2008 Beijing Olympics the team won bronze, at the 2004 Olympics silver.
Vanessa Stokes is a member of the Australian open women's squad.
Famous Aboriginal surfers
Andrew Ferguson (Coffs Harbour)
Barry Chanel (La Perouse)
Dale Richards is one of the first professional Aboriginal surfers.
Dean McLeod
Eric Mercy (Coffs Harbour)
Ginava Henare was the 2010 Aboriginal Classic women's champion.
Gus Ardler
Joel Slabb (Fingal)
John 'Man' Ardler
John and Gary Brown
Kenny Dann (WA)
Lara Haddon
Mark 'Sanga' Sainesbury, a Koori man, surfed on the professional tour in the 1980s. He died in the early 1990s while surfing.
Otis Carey is originally from Coffs Harbour, won the Arnette Roulette Aerial Series in 2011.
Russell Molony was ranked in the world's top 225 in 2011 when he won his 7th Indigenous Classic.
Steven Williams, brother of Douglas and Chops who also surfed.
Todd Roberts (Wreck Bay)
Famous Aboriginal tennis players
Ashleigh 'Barty' Barton, a Ngaragu woman from southern NSW and north-eastern Victoria, was at 15 years the youngest player during the 2012 Australian Open when she made her Grand Slam debut. Barty was 12 when she learned that her great-grandmother was part of the Ngaragu people. In her junior career, she held a Grand Slam title at Wimbledon and was ranked as the World's Junior Number 2. Her Australian ranking at the end of 2010 was 24th, her world rank 682nd. After a break from tennis ended in 2016, she won the 2019 French Open Grand Slam singles title in Paris as only the second Aboriginal woman (after Evonne Goolagong-Cawley). Her win of the Birmingham Classic in the same month meant she had reached #1 of the singles rankings. Ash has also played golf and cricket professionally.
Evonne Goolagong-Cawley, a Wiradjuri woman, was famous in the early 1970s and was named Australian of the year in 1971, made an officer of the Order of Australia in 1983 and made a companion of the Order of Australia, the nation's highest honour, in 2018. She won the Australian Open four times between 1974 and 1977, the French Open in 1971 and Wimbledon titles in 1971 and 1980. She was voted Australia's favourite tennis legend in 2011 by an Apia research survey [44]. Evonne won 14 Grand Slam titles, collecting 68 titles in total, and ranked number one in the world for two weeks in 1976. Evonne's hometown of Barellan installed a big tennis racquet in her honour in October 2009.
Famous Aboriginal touch players
Bo De La Cruz is said to be Australia's best female Aboriginal touch player. She represented Australia in the International Touch World Cup in 2006 in South Africa.
Famous Aboriginal water polo players
Joel Swift (WA) began competing at age 12 and made his Olympic debut in the 2016 Rio de Janeiro games with the Men's Water Polo team. His mother was a national figure skater, his dad played rugby league and his great grandfather competed at the 1956 Olympic Games in sailing.
Famous Aboriginal weightlifters
Davina Hughes won three gold medals at the Arafura Games in Darwin in 2009.