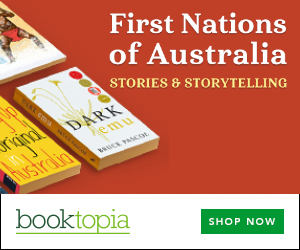 Summary
As uncomfortable as it is, we need to reckon with our history. On January 26, no Australian can really look away. There are the hard questions we ask of ourselves on Australia Day.

Since publishing his critically acclaimed, Walkley Award-winning, bestselling memoir Talking to My Country in early 2016, Stan Grant has been crossing the country, talking to huge crowds everywhere about how racism is at the heart of our history and the Australian dream. But Stan knows this is not where the story ends.

In this book, Australia Day, his long-awaited follow up to Talking to My Country, Stan talks about reconciliation and the Aboriginal struggle for belonging and identity in Australia, and about what it means to be Australian.
A sad, wise, beautiful, reflective and troubled book, Australia Day asks the questions that have to be asked, that no else seems to be asking. Who are we? What is our country? How do we move forward from here?
About the Author
Stan Grant is a Wiradjuri and Kamilaroi man. A journalist since 1987, he has worked for the ABC, SBS, the Seven Network and Sky News Australia. From 2001 to 2012 he worked for CNN as an anchor and senior correspondent in Asia and the Middle East. As a journalist, he has received a string of prestigious international and Australian awards. In 2016 he was appointed to the Referendum Council on Indigenous recognition. Stan is now Professor of Global Affairs at Griffith University and International Affairs Analyst at ABC.
Get a copy now from your favourite trusted store
Disclosure: I get commissions for purchases made through the below links.
Other books by (or with) Stan Grant