Books
Finding Eliza: Power and Colonial Storytelling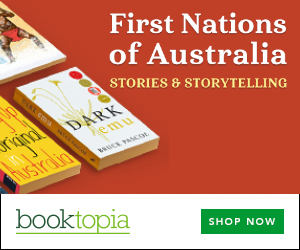 Summary
Aboriginal lawyer and writer Larissa Behrendt has long been fascinated by the story of Eliza Fraser, who was purportedly captured by the local Butchulla people after she was shipwrecked on their island off the Queensland coast in 1836.
In this deeply personal book, Behrendt uses Eliza's tale as a starting point to interrogate how Aboriginal people – and indigenous people of other countries – have been portrayed in their colonisers' stories.
Exploring works as diverse as Robinson Crusoe and Coonardoo, Behrendt looks at the ideas embedded in these accounts, such as the supposed promiscuity of Aboriginal women, the fixation on cannibalism, and the myth of the noble savage.
Ultimately, Finding Eliza shows how these stories not only reflect the values of their storytellers but also reinforce those values ­– which in Australia led to the dispossession of Aboriginal people and the enforcement of unjust laws against them.
About the Author
Larissa Behrendt is a Eualeyai/Kamillaroi woman. She is the Professor of Law and Director of Research at the Jumbunna Indigenous House of Learning at the University of Technology, Sydney. She is admitted to the Supreme Court of the ACT and NSW as a barrister. She won the 2002 David Uniapon Award and a 2005 Commonwealth Writer's Prize for her novel Home. She was named as 2009 NAIDOC Person of the Year.
Get a copy now from your favourite trusted store
Disclosure: I get commissions for purchases made through the below links.
Other books by (or with) Larissa Behrendt