Books
Indigenous Australia for Dummies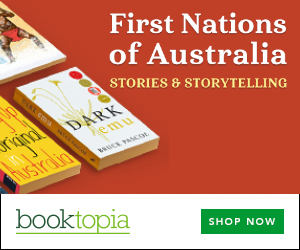 Summary
What is The Dreaming? How many different Aboriginal tribes and languages once existed in Australia? What is the purpose of a corroboree? What effect do the events of the past have on Indigenous peoples today?
Indigenous Australia For Dummies answers these questions and countless others about the oldest race on Earth. It explores Aboriginal life in Australia before 1770, the impact of white invasion, the ongoing struggle by Aboriginal and Torres Strait Islander peoples to secure their human rights and equal treatment under the law, and much more.
The book explores Aboriginal art, music, dance, literature, film, sport, and spirituality in 26 informative and easy-to-read stand-alone chapters. It discusses the concept of modern Aboriginal identity and examines the ongoing challenges facing Aboriginal communities today, from health and housing to employment and education, land rights, and self-determination.
Indigenous Australia For Dummies explores significant political moments—such as Paul Keating's Redfern Speech and Kevin Rudd's apology, and more. It features profiles of celebrated Aboriginal people and organisations in a variety of fields, from Olympic athlete Cathy Freeman to painter Albert Namatjira to the Bangarra Dance Theatre and the National Aboriginal Radio Service.
The book challenges common stereotypes about Aboriginal people and discusses current debates, such as a land rights and inequalities in health and education.
Indigenous Australia For Dummies will enlighten readers of all backgrounds about the history, struggles and triumphs of the diverse, proud, and fascinating peoples that make up Australia's Aboriginal communities. With a foreword by former PM Malcolm Fraser, Indigenous Australia For Dummies is a must-read account of Australia's first people.
I certainly tried to include a lot of examples where people could engage and experience things, with suggestions about museums, walking tours, cultural sites and films and things like that.

— Larissa Behrendt, author
Indigenous Australia For Dummies is an important contribution to the broad debate and to a better understanding of our past history. Hopefully it will influence future events.

— Former prime minister Malcolm Fraser
Part I: An Ancient People: Then and Now
Chapter 1: Understanding Indigenous Australia
Chapter 2: Rich Past, Strong Traditions
Chapter 3: A Land of Cultural Diversity
Chapter 4: Traditional Cultural Values and Practices
Part II: Invasion
Chapter 5: First Contacts
Chapter 6: The Brits' First Colony: 1788
Chapter 7: Pushing the Boundaries of the Colony
Chapter 8: Land, Livestock and Loss
Chapter 9: Taking the Children
Part III: Indigenous Activism
Chapter 10: Citizenship Rights
Chapter 11: The 1967 Referendum
Chapter 12: Land Rights
Chapter 13: The Era of Reconciliation
Chapter 14: Practical Reconciliation
Chapter 15: The Apology and Beyond
Part IV: Contemporary Indigenous Cultures
Chapter 16: More than Rocks and Dots: Indigenous Art
Chapter 17: Singing and Dancing
Chapter 18: Indigenous Literature: We've Always Been Storytellers
Chapter 19: Performance Storytelling: Film, Theatre, Television and Radio
Chapter 20: Indigenous People and Sport
Part V: Dealing with Current Issues
Chapter 21: Social Issues: Health, Housing, Education and Employment
Chapter 22: Legal and Governance Issues
Part VI: The Part of Tens
Chapter 23: Ten Important Indigenous Cultural Sites
Chapter 24: Ten Indigenous Firsts
Chapter 25: Ten Myths about Indigenous People
Chapter 26: Ten Key Legal Decisions
The ABC has interviewed Larissa about Indigenous Australia for Dummies. Listen to the interview
Get a copy now from your favourite trusted store
Disclosure: I get commissions for purchases made through the below links.
Other books by (or with) Larissa Behrendt