Books
This Whispering in Our Hearts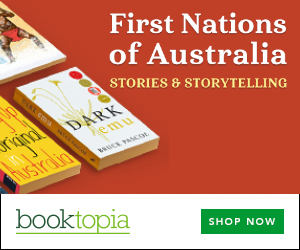 Summary
"How is it our minds are not satisfied?... What means this whispering in the bottom of our hearts?"
So ended a public lecture given in 1842 by prominent Sydney barrister, Richard Windeyer. The lecture was meant to be a reasoned demolition of the rights of Australia's original inhabitants. But it ended with a question, acknowledgement of a troubled conscience...
Henry Reynolds has listened to this whisper, this disquiet. It has led him into the lives of remarkable and largely forgotten people who followed their consciences, at great personal cost. From these lives, This Whispering in Our Hearts constructs a different history of Australia, seen through the eyes of those who said no, those whose legacy is so important in the current debate about this country's future.
The story begins with Australia's first punitive expedition in December 1790 and the first clash of conscience about the use of violence which took place between Governor Arthur Phillip and Lieutenant William Dawes. It ends on the eve of World War II with humanitarian reformers like Mary Bennett still expressing deep anger about the condition of Aboriginal people and the attitudes of white Australia.
Shortlisted, Nettie Palmer Prize for Non-Fiction, Victorian Premier's Literary Awards, 1998
Shortlisted, Individual Category, Centre for Australian Cultural Studies National Awards, 1998
Highly Commended, Human Rights Award in Arts Non-Fiction, Human Rights and Equal Opportunity Commission, 1998
Get a copy now from your favourite trusted store
Disclosure: I get commissions for purchases made through the below links.
Other books by (or with) Henry Reynolds