Synopsis
A Northern Town is the story of racism in Kempsey, a town in New South Wales. This powerful documentary explores the troubled history of the town, from a horrific massacre of Aboriginal people in 1838, to the brutal Kinchela Aboriginal boys' home—where many of the boys, snatched from their families, were abused and raped.

The more I researched, Kempsey became a kind of ground zero for all that had occurred between black and white Australia from settlement onwards.

— Rachel Landers about 'A Northern Town'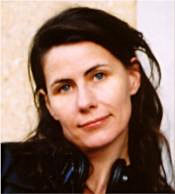 At its core are the testimonies of the residents of the Booroongen nursing home, where old Aboriginal activists live side by side with old white racists, recalling lives blighted by poverty, mental illness, suicide and violence. Aboriginal-owned and run, the home has a mix of both races - although Indigenous people still have a life expectancy 17 years shorter than their white peers.

Interviews with Kempsey inhabitants testify to the ongoing racial tensions—to abiding stereotypes and ongoing segregation, but also the scars of the Stolen Generations and the indignity of being barred from buses, cinemas and swimming pools solely because of the colour of their skin.
Landers weaves recollections of white suffering in times of war, flood and depression through the Aboriginal people's accounts, leaving the viewer caught between two banks in a river of sadness, pain and loss.

The historical society said they thought we should be ashamed of ourselves as they had thought we were doing a 'straight' i.e non-Indigenous history of the town.

— Rachel Landers
Details
Cast

Dunghutti man John Gurri Kelly and others

Awards

AFI award for cinematography

Rating

Distributor

www.ponyfilms.com.au

Soundtrack

Benjamin Speed

Notes

Rachel Landers describes the Kinchela Boys home near Kempsey which housed Aboriginal boys forcibly removed from their families as "a place of sadistic horrors—rapes and murders".

A Northern Town was shot over five months on location in Kempsey.

One user asked for the book that is named in the film. It is called "Baal Belbora, the end of the dancing: The agony of the British invasion of the ancient people of the Three Rivers—the Hastings, the Manning, and the Macleay in New South Wales", written by Geoffrey Blomfield. According to the producer of A Northern Town the book is being withheld from reprinting by the widow, so you might need to track it down in a library or get a second hand copy.
Watch now or find a DVD/BlueRay copy
Browse a list of Aboriginal film suppliers and distributors