Synopsis
Aboriginal Rules offers a rare behind-the-scenes look at the grassroots Aboriginal football experience that you may have heard about, but never witnessed before.
Aboriginal Rules follows a year in the life of the Yuendumu Magpies Football Team as they battle it out in the Central Australian outback on playgrounds made of red dirt. Yuendumu is about 300 kms north-west from Alice Springs in the Northern Territory.
The dust, hard knocks and apparent chaos of a bush footy game are all part of the complicated inter-tribal rivalry that is played out when any two teams meet. In Yuendumu it is common that you go hunting and then play a good match of footy.
Aboriginal Rules is an invitation to discover what it means to be a young Warlpiri warrior fighting for a place in the team, and what it means for the coach to keep the team together, to get players attend training and ultimately lead them to victory.
Football is a new dreaming that helps young men balance their lives.
Aboriginal Rules was made primarily for Aboriginal people by Aboriginal people in their own voice and on their own terms.

Football is just like a tjukurrpa [Dreaming]. You're owning that dreaming.

— Aboriginal elder in Aboriginal Rules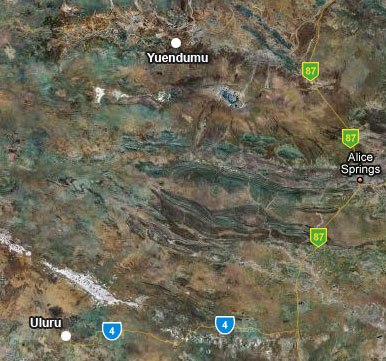 Details
Cast

Yuendumu Magpies football team
Sherman Spencer
Carson Brown
Sebastian Watson
Adrian 'Simba' Nelson (coach)

Video/DVD release date

20 October 2007

Rating

PG - Parental guidance

Distributor

Warlpiri Media (You support an Indigenous business with your purchase.)

Soundtrack

Big Bear aka Thomas Saylor, available as separate Aboriginal Rules Soundtrack CD

Notes

The same producers created the comedy Bush Mechanics.


DVD extra: Japu Japu, a short film featuring Francis Kelly from Bush Mechanics, which is a tongue-in-cheek fantasy about how footy was introduced to Aboriginal culture by a ball landing in a billabong.
Watch now or find a DVD/BlueRay copy
Browse a list of Aboriginal film suppliers and distributors