Education
Barriers to Aboriginal education
Barriers include inappropriate teaching materials and a lack of Aboriginal role models. Aboriginal education requires connection to communities and informed parents.
Close this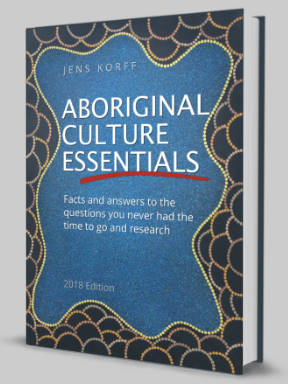 Wishing you knew more about Aboriginal culture?
Search no more.
Get key foundational knowledge about Aboriginal culture in a fun and engaging way.
This is no ordinary resource: It includes a fictional story, quizzes, crosswords and even a treasure hunt.
Stop feeling bad about not knowing. Make it fun to know better.
You can distinguish barriers to Aboriginal students' education by several categories:
Teaching materials
English teaching materials. In rural or remote areas Aboriginal students' first language is often not English. This is less of a problem in urban and regional areas.
Inappropriate context. If the stories told in teaching materials do not relate to Aboriginal lives they are of little use for Aboriginal students.
No 'black faces' in study resources. If teaching materials, such as textbooks or films, are entirely based on white models Aboriginal students cannot identify with their characters. Research has shown that students who aren't represented in textbooks perform worse academically. [1]
Not enough Aboriginal history. A study of 21st century textbooks revealed that Aboriginal people "appear only momentarily" in the main text. While books cover non-Aboriginal experiences in great detail, Aboriginal experiences are cursory which implies that "Australian history is the story of white Australians". [1]
We have far too many of our children trying to succeed in an educational environment that doesn't tell the truth about our history, the Aboriginal history of Australia.

— Nyoongar Prof Colleen Hayward, Edith Cowan University, Perth [2]
Teachers
Few Aboriginal teachers. Only 0.7% of all teachers in Australia are Aboriginal teachers, and Aboriginal students who embark to become a teacher more than halved since 1998 [3]. Aboriginal teachers bring a wider range of cultural perspectives into schools and develop networks with Aboriginal communities around the school.
There is no greater higher education recruitment strategy than young Indigenous school children being taught by Indigenous teachers.

— Dr Lester-Irabinna Rigney, Aboriginal educator and Associate Professor of Education at Flinders University [3]
Lack of cultural awareness. Teachers need to be aware that Aboriginal students can learn differently. Some teachers found them to be "quieter, subtler learners who take time to deeply consider what is put in front of them". [4] Teachers also need to understand Aboriginal history since invasion and the massive impact it has had on, and trauma it has caused for, Aboriginal communities. This affects how students learn.
Disengaged teachers. "A good teacher is one who relates to the community and stays long enough to build up the rapport and trust to encourage kids to stay at school," says Aboriginal rugby league player Dean Widders. [5] "Continuity and consistency is what kids of all ages and backgrounds crave."
Poor teaching quality. More than 25% of surveyed Australian teachers feel that they need more professional development for Aboriginal education. [6] More than half the teachers of schools with more than 10% Aboriginal students said they had no professional development in schooling them during the past 3 years. Only 23.9% had more than one day of training.
The teenagers are at early primary levels in spite of regular school attendance because they have been very badly taught.

— Helen Hughes, Senior Fellow, Centre for Independent Studies [7]
Lack of full-time teachers. In some communities students are keen and eager to learn, but cannot progress because there are no full-time teachers skilled in teaching English or basic mathematics. [7] Remote regions of Australia suffer from "massive teacher shortages" which are expected to worsen as older teachers retire. [8]
Students & parents
Not allowing students to dream big. It's a common myth that Aboriginal children only aspire for low-paid jobs. They can dream just as big as their non-Aboriginal peers of becoming doctors, teachers, vets or artists. Waiting until senior secondary school to talk to them about their career aspirations is far too late. [9]
Missing role models. "If you've never even seen someone finish school, or you don't have that space to study and go through those processes that other kids do, you just don't know how to do it," finds Gamilaroi woman Brooke Boney who overcame her challenging childhood upbringing to become a TV entertainment reporter. [10] "That's why it's important other young Aboriginal children see my example, so they know there's a path for them other than the one around them. Because if you can see it, you can be it."
Uneducated parents. Native Welfare took Aboriginal children away up until the late 1970s. Aboriginal parents where one parent was white were in constant fear that if they sent their children to school they would never see them again.
"I went to school late, I think, because the old people were concerned about Native Welfare taking half caste kids away. They were hiding me in the bloody scrub, until they stopped taking these kids away," says Trevor Parker, a Punjima Aboriginal man from the Pilbara region in Western Australia. [11]
Bad memories of school. Many families have bad memories of their time at school where they didn't learn about their own culture and were not allowed to speak their language.
Living conditions
Overcrowding. It is very difficult for Aboriginal students to learn or do homework in overcrowded houses.
Even the brightest of students in these communities will struggle to attain a satisfactory school report card if they have to compete with members of three or more families permanently occupying the same dwelling.

— Stephen Hagan, Aboriginal academic [12]
Poverty. Because parents cannot afford health services students have poorer health than their peers. Hearing loss is one consequence with all its side effects which affect learning.
Schools & communities
Lack of infrastructure. Analysis showed that for every dollar spent by the government on education of a child in the Northern Territory, just 47 cents was spent educating a child in a remote community (Wadeye). And if all children of that community would attend school, there weren't enough teachers and classrooms to accommodate them all. [13]
Segregation by skill levels. Schools with smart students attract more of their kind, and also "the social, cultural and even financial capital" of their parents, while schools with disadvantaged students struggle to balance their ever-growing base of low-performing students with high performers or role models. School fees are another factor that contributes to the divide. [14] This is true for any school.
Connection to student's communities. Many Aboriginal students like to reside in their own communities and will not leave them for skills training.
Story:

"They had a vibrant school council"

Aboriginal Professor of Law and Australian of the Year 2009, Mick Dodson, says that programs and projects that work are those where schools embrace and involve their local communities and families, and vice-versa. He recounts the following story. [15]

"I remember going to a school where the principal lamented that he couldn't engage with the community."

"Now, this school had a two-metre wire fence that got locked up every day, you know… 'Government property, you can't come in here'."

"And I compared that to some schools where they had no fence and they had Aboriginal murals all over, they had put in a special brick wall so the kids could paint their own mural. They had a vibrant school council and the principal understood why it was important to have the school as central to the community [as possible]."