Land
Land management improves health
Research confirms that Aboriginal people caring for the land improve the health of both themselves and the land. Four land management principles help them improve their health.
Close this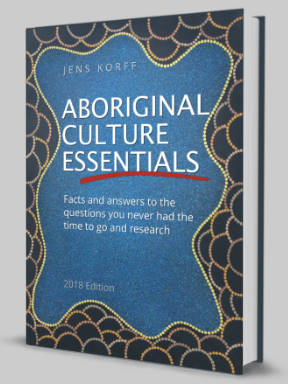 Wishing you knew more about Aboriginal culture?
Search no more.
Get key foundational knowledge about Aboriginal culture in a fun and engaging way.
This is no ordinary resource: It includes a fictional story, quizzes, crosswords and even a treasure hunt.
Stop feeling bad about not knowing. Make it fun to know better.
Caring for culture = caring for land
Aboriginal people can only care for their land when they also care for their culture. Culture is the key to care for the land, caring for the land strengthens their culture and well-being. That is why so many Aboriginal people get sick when they are removed from their traditional land (Stolen Generations).
When they participate in both customary and contemporary land and sea management practices Aboriginal people are much healthier. Rodney Carter, head of Dja Dja Wurrung Clans Aboriginal Corporation, which organises cultural burns of country, knows that "while we are out there helping to heal and take care of country ... [this work is] in turn creating healthy people. So it's really a just case of healthy country, healthy people." [1]
The opposite also holds true: When Aboriginal people are removed from their homeland the landscape suffers too. [2]
Principles for Aboriginal land management
Research and studies increasingly confirm the strong link between Aboriginal health and land management. "Aboriginal people commonly say that their health and well-being are positively impacted by a strong relationship with their traditional lands and culture, and there is increasing scientific evidence that this is the case," says Dr Joselyn Davies of CSIRO Ecosystem Sciences. [3]
"The stress load on Aboriginal people is reduced when they are empowered through caring for their own lands." Davies proposes four principles for Aboriginal land management that help improve health for the people involved: [3]
Aboriginal land management and governance recognises and respects Aboriginal custom and tradition, and is adaptive.
Learning is embraced as a life-long process.
Relationships are recognised as very important.
Partnerships give priority to doing things that all parties agree are important.
"These principles are based on long observation and many people's experiences of what works," observes Dr Davies.
Video: Cape York Peninsula Aboriginal land management projects
Watch Aboriginal Elders from Cape York (far north QLD) explain the projects they were involved in to care for country.