Land
Tourism on Aboriginal land
Bush rangers can use their intimate knowledge of the land in the tourism industry to offer the 'authentic' experience overseas visitors are looking for.
Close this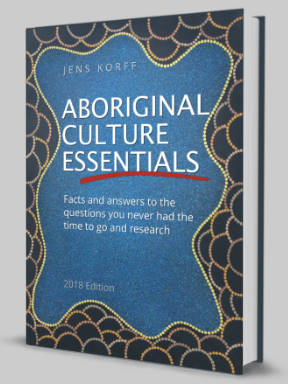 Wishing you knew more about Aboriginal culture?
Search no more.
Get key foundational knowledge about Aboriginal culture in a fun and engaging way.
This is no ordinary resource: It includes a fictional story, quizzes, crosswords and even a treasure hunt.
Stop feeling bad about not knowing. Make it fun to know better.
Selected statistics
14%

Percentage of international tourists who participated in an Aboriginal cultural experience in 2014. [1]
Keys to tourism success
A key to success in the Aboriginal tourism industry is to have knowledge in disciplines which do not involve the customer, such as finance and hotel operations. "[Aboriginal people] are really interested in the consumer-facing stuff," says Grant Hunt, an Aboriginal tourism champion. [2] "They want to talk to people about their culture and their land, but you need to do the other stuff as well."
The most popular activities for international visitors include adventure, remote cultural immersion experiences, iconic Red Centre and outback experiences, rainforests in the tropics, and urban cultural experiences. [3]
However, intense tourism can also pose a threat to Aboriginal land when tourists are disrespectful or have little knowledge.
Aboriginal land is private property and just like every other Australian, Aboriginal people have the right to permit who comes on to their land.

— Wali Wunungmurra, chairman Northern Land Council [4]
Rangers vital for tourists
Tourism is an industry where Aboriginal people can use the intimate knowledge of their land to introduce international tourists to their culture and customs. This creates Aboriginal jobs and satisfies the large appetite of overseas visitors for an 'authentic' Aboriginal experience.
Maitland Parker is a Punjima Aboriginal man of Western Australia's Pilbara region and a ranger in the Karijini National Park. He says: "People who come to the park express their admiration of the natural beauty. Many are overseas visitors from Switzerland, Germany and many other countries.
"This gives us a good feeling and in return we give them the Aboriginal history of some of the places. As soon as they see [fellow ranger] Johnny or me and our Ranger badge, they want to talk to us. They ask me all sorts of questions including those which show that they are uncertain of whether I am an Aboriginal. All of this supports our view that there is need for more Aboriginal Rangers in the park." [5]
"All my training in the bush skills of our culture helps me tremendously as a park ranger," explains Maitland. "I believe as an Aboriginal I see the bush differently to people of a different background. I think that I am constantly looking at and through the bush, looking for signs and automatically interpreting what I see. It's an automatic coordination of my facilities to interpret the bush. On this basis I can tell people what is happening in the fauna and flora of the bush." [5]
Fact
Most tourists think that Aboriginal tourism experiences can only be found in hot, dry and remote areas. [3]
Story:

"One of the most unusual women of her time"

Frederick Ward is better known as Captain Thunderbolt, a bushranger who escaped from Cockatoo Island, and for being the longest roaming bushranger in Australian history. His Google search results outnumber those of his wife ten to one. But she is none the less intriguing.

Mary Ann Bugg was a proud Worimi woman, born of an Aboriginal mother and convict father. She often dressed in men's clothes, was an expert horse rider and skilled bush navigator and roamed across NSW with her husband as he robbed travellers, stations, pubs and stores while eluding police.

But Thunderbolt wouldn't have survived as long without the skilled help of his wife. Mary Ann acted as his scout, informer, lover and confidante and bore him three children.

Sent to school when she was little, she was able to teach the illiterate Thunderbolt to read, helped provide food and shelter, misled pursuing authorities and looked after his wounds when he was shot.

Mary Ann likely outlived Thunderbolt by more than 30 years. Historians believe she successfully concealed her heritage to the authorities to prevent them from removing her children.

While Thunderbolt remains a legend and folk hero, with a highway named in his honour, Mary Ann is one of the unsung Aboriginal heroes of an untold history.

"She is one of the most unusual women of her time," concludes historian and author Carol Baxter. [6]
Video: Aboriginal Australia: Our Country Is Waiting For You
Realising that international tourists need to know about Aboriginal experiences away from desert areas, Tourism Australia in 2015 commissioned the video below.
Co-directed by Aboriginal filmmaker Warwick Thornton, it showcases Aboriginal tourism experiences including adventure, remote cultural immersion, Uluru and outback experiences, rainforests in the tropics, and urban cultural experiences (Royal Botanic Gardens in Sydney).
Aboriginal bush trackers
Aboriginal bush trackers have been part of Australia's history almost from the beginning of white exploration of the country. Trackers helped non-Aboriginal people to find water and orient themselves in the vast country, but also chased and caught convicts (and fellow Aboriginal people) on the run.
Maitland Parker remembers: "Tracking is an art-form for the Indigenous people. Our Aboriginal trackers have been exploited for years by this society. They are asked to solve complicated problems of finding people in harsh environments and in the end are given a 'thank you', at the most. Money is never mentioned. As experts they should be paid appropriately. The non-Aboriginal society has to stop this exploitation of our skills." [5]
Aboriginal trackers helped with the famous Chamberlain case in 1980 when a baby was allegedly snatched from their parents' tent by a dingo. Trackers told authorities about the path the dingo had taken, but that information was not heeded [7] and the Chamberlains were prosecuted for murder. Some journalists at that time tried to disprove the trackers with faked tracks, but the trackers uncovered their actions. [7]
Even today Aboriginal trackers are still seen as valuable aides. When in 2012 police was hunting for an armed criminal, who had successfully evaded capture for seven years, a newspaper article reported that police was not only looking for the fugitive, but also for "one Aboriginal tracker, familiar with the rough terrain [...], to help capture aforementioned alleged killer". [8]
Aboriginal tourism operators
Most tourists coming to Australia want an Aboriginal experience at some point of their travel.
While many non-Indigenous tour operators take care to ensure their information about Aboriginal culture is accurate, authenticity can be enhanced if Aboriginal people provided that information, or better still, Aboriginal people offered tours themselves. Tourism on Aboriginal land often starts with rangers guiding people through the land they know intimately.
One danger of tourism advertising campaigns is that they do not reflect contemporary Aboriginal society, reinforcing the "good stereotypes" people have about Aboriginal culture.
Tourism Australia offers a website where you can search for Aboriginal tours in Australia.
Tour operators had to fulfill a range of criteria to be listed and can now carry the label "Indigenous Tourism Champion". You can search by experience (e.g. Arts & Culture, Urban), destination or operator. There's also a small collection of articles on Aboriginal culture.