Language
How many Aboriginal language speakers are left?
An overview of the number of speakers for selected Aboriginal languages.
Close this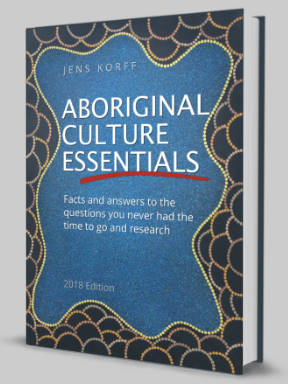 Wishing you knew more about Aboriginal culture?
Search no more.
Get key foundational knowledge about Aboriginal culture in a fun and engaging way.
This is no ordinary resource: It includes a fictional story, quizzes, crosswords and even a treasure hunt.
Stop feeling bad about not knowing. Make it fun to know better.
Aboriginal language speakers
The tables below gives the number of speakers for Aboriginal languages as recorded in the 2006 Census [1].
Note: Present figures may vary for several reasons:
Different criteria for speakerhood. Some Aboriginal people identify as a 'speaker' just because they belong to that language group and use some of its words in an overall context of speaking Aboriginal English.
Identifying with a language no longer spoken. Similarly, Aboriginal people might identify as a 'speaker' although the language is no longer spoken.
Not giving information. Some traditional language speakers might choose not to share information relating to their cultural language practices when responding to the census survey. More than 8% in the 2006 census gave no further details than "Australian Indigenous Language". [2]
Language revitalisation projects.Language revitalisation and preservation programs can bring back formerly 'extinct' languages, so the current number of speakers is higher than the number reported in the census.
Fact There were more speakers of Polish, Macedonian and German in Australia in 2001 than speakers of Aboriginal languages. [3]
Click on the table headings to sort by name or number of speakers.
Australian Capital Territory (ACT)
| Language | Number of speakers |
| --- | --- |
| Canberra language | 0 |
| Gundungurra | 0 |
| Ngarigu | 8 |
| Ngunawal | 0 |
| Walgalu | 0 |
New South Wales (NSW)
| Language | Number of speakers |
| --- | --- |
| Awabakal | 0 |
| Baanbay | 0 |
| Badjiri | 0 |
| Barababaraba | 0 |
| Barranbinya | 1 |
| Bidawal | 0 |
| Bigambul | 0 |
| Biriin | 0 |
| Birpai | 0 |
| Bulali | 0 |
| Bundjalung | 95 |
| Burrgadi | 0 |
| Casino | 0 |
| Dadi Dadi | 0 |
| Darkinyung | 0 |
| Dhanggati | 4 |
| Dharamba | 0 |
| Dharawal | 0 |
| Dharug | 0 |
| Dhurga | 0 |
| Dinggabal | 0 |
| Djirringany | 0 |
| Enneewin | 0 |
| Eora | 0 |
| Galibal | 0 |
| Gambalamam | 0 |
| Gamilaraay | 37 |
| Gathang | 0 |
| Gawambaraay | 0 |
| Geawegal | 0 |
| Githabul | 20 |
| Gumbaynggir | 33 |
| Gundungerre | 0 |
| Gundungurra | 0 |
| Guringay | 0 |
| Guyinbaraay | 0 |
| Hawkesbury River-Broken Bay language | 0 |
| Jabulajabula | 0 |
| Jari Jari | 0 |
| Jeithi | 0 |
| Karenggapa | 0 |
| Ku-ring-gai | 0 |
| Kungakuri | 0 |
| Kuntakuri | 0 |
| Kureinji | 0 |
| Kurnu | 0 |
| Ladji Ladji | 0 |
| Malyangapa | 0 |
| Mambangura | 0 |
| Manaldjahli | 0 |
| Marawara | 0 |
| Marbal | 0 |
| Milpulo | 0 |
| Minjungbal | 0 |
| Muruwari | 3 |
| Mutti Mutti / Muthi Muthi | 0 |
| Naaualko | 0 |
| Nari Nari | 0 |
| Nerang Creek dialect | 0 |
| Ngaku | 0 |
| Ngambaa | 0 |
| Nganduwal | 0 |
| Nganyaywana | 0 |
| Ngarabal | 0 |
| Ngarahngwal | 0 |
| Ngarbal | 0 |
| Ngarigu | 8 |
| Ngiyampaa | 4 |
| Ngunawal | 0 |
| Nuntukuri | 0 |
| Nyangbal | 0 |
| Paakantyi | 22 |
| Paaruntyi | 0 |
| Pantyikali | 0 |
| Parrintyi | 0 |
| Purukuri | 0 |
| Southern Paakantyi | 0 |
| Thangkaali | 0 |
| Thawa | 0 |
| Thinuntu | 0 |
| Waalubal | 0 |
| Wadi Wadi | 0 |
| Wadigali | 0 |
| Walbanga | 0 |
| Walgalu | 0 |
| Wangaaypuwan | 4 |
| Wanyiwalku | 0 |
| Wayilwan | 4 |
| Wehlubal | 0 |
| Weki Weki | 0 |
| Wemba Wemba | 3 |
| Widjabal | 0 |
| Wilyakali | 0 |
| Wiradjuri | 102 |
| Wiriyaraay | 0 |
| Wirraayaraay | 0 |
| Wiyabal | 0 |
| Wonnarua | 0 |
| Worimi | 2 |
| Yandruwandha | 0 |
| Yardliyawara | 0 |
| Yaygir | 2 |
| Yirawirung | 0 |
| Yitha Yitha | 0 |
| Yorta Yorta | 21 |
| Yugambal | 0 |
| Yuungay | 0 |
| Yuwaalaraay | 7 |
| Yuwaalayaay | 0 |
| Yuyu | 0 |
Northern Territory (NT)
| Language | Number of speakers |
| --- | --- |
| Akarre | 0 |
| Alawa | 12 |
| Alyawarr | 1664 |
| Amurdak | 0 |
| Anindilyakwa | 1283 |
| Anmatyerre | 1002 |
| Antekerrepenh | 0 |
| Arrernte | 2835 |
| Balmbi | 0 |
| Bararrngu | 0 |
| Bararrpararr | 0 |
| Bayimbarr | 0 |
| Bilamandyi | 0 |
| Bilinarra | 18 |
| Binbinga | 0 |
| Bindararr | 0 |
| Bininj Gun-wok | 0 |
| Birdingal | 0 |
| Birrkili | 0 |
| Bugurnidja | 0 |
| Bularnu | 0 |
| Bunanatjini | 0 |
| Bural Bural | 0 |
| Buralka | 0 |
| Burarra | 0 |
| Burarra | 1074 |
| Burdinmanduwij | 0 |
| Buwarpuwar | 0 |
| Dabi | 0 |
| Dagoman | 0 |
| Dalabon | 15 |
| Darmarmiri | 0 |
| Datiwuy | 21 |
| Dhalwangu | 53 |
| Dhamarrangdji | 0 |
| Dhangu | 276 |
| Dhapuyngu | 0 |
| Dhay'yi | 175 |
| Dhaygurrgurr | 0 |
| Dhidhani | 0 |
| Dhuwal | 0 |
| Dhuwala | 321 |
| Dhuwaya | 326 |
| Djadiwitjibi | 0 |
| Djambarrpuyngu | 2766 |
| Djangu | 0 |
| Djapu | 46 |
| Djarrwark | 0 |
| Djimbilirri | 0 |
| Djinang | 229 |
| Djinba | 53 |
| Durilji | 0 |
| Eastern Gurindji | 0 |
| Eastern Mudburra | 0 |
| Eastern Ngarinyman | 0 |
| Emmi | 0 |
| Erre | 0 |
| Gaagudju | 0 |
| Galduyh | 0 |
| Galpu | 167 |
| Ganalbingu | 44 |
| Garig | 0 |
| Garmalangga | 0 |
| Garrwa | 87 |
| Gidjurra | 0 |
| Giimbiyu | 0 |
| Giwajbem | 0 |
| Golpa | 0 |
| Golumala | 6 |
| Gonbudj | 0 |
| Gulunggor | 0 |
| Gumadir | 0 |
| Gumatj | 236 |
| Gumunggurdu | 0 |
| Gun-narda | 0 |
| Gun-narta | 0 |
| Gun-nartpa | 6 |
| Gundjeihmi | 7 |
| Gunguluwala | 0 |
| Gunindiri | 0 |
| Gupapuyngu | 251 |
| Gurdanji | 0 |
| Gurindji | 592 |
| Gurrgoni | 0 |
| Gurrigurri | 0 |
| Gurriyindi | 0 |
| Guyamirrilili | 0 |
| Guyula | 0 |
| Ilgar | 0 |
| Iwaidja | 134 |
| Jaminjung | 12 |
| Jawoyn | 42 |
| Jingulu | 43 |
| Jiyil | 0 |
| Kamu | 0 |
| Karrangpurru | 0 |
| Kartangarurru | 0 |
| Kaytetye | 145 |
| Kerniyn'mi | 0 |
| Kriol | 4213 |
| Kukatja | 0 |
| Kunbarlang | 19 |
| Kundedjnjenghmi | 0 |
| Kune | 40 |
| Kungarakany | 0 |
| Kuninjku | 88 |
| Kunwinjku | 915 |
| Kuwarranyji | 0 |
| Kuwema | 0 |
| Lamamirri | 0 |
| Larrakia | 29 |
| Lhetburrirt | 0 |
| Limilngan | 0 |
| Liyagalawumirr | 56 |
| Liyagawumirr | 0 |
| Lower Arrernte | 0 |
| Luritja | 1480 |
| Lurlmarangu | 0 |
| Madarrpa | 0 |
| Magati Ke | 0 |
| Makarrwanhalmirr | 0 |
| Malak Malak | 37 |
| Malarbardjuradj | 0 |
| Malarra | 0 |
| Malngin | 9 |
| Manadya / Manaidja | 0 |
| Manangkarri | 0 |
| Mangarrayi | 15 |
| Manggalili | 5 |
| Manggurra | 0 |
| Manyarring | 0 |
| Manyarring | 0 |
| Manydjalpingu | 0 |
| Maranunggu | 0 |
| Mariyedi | 0 |
| Marra | 58 |
| Marrabanggu | 0 |
| Marrakulu | 0 |
| Marramaninyshi | 0 |
| Marrangu | 11 |
| Marranj | 0 |
| Marranumbu | 0 |
| Marrgu | 0 |
| Marri Amu | 0 |
| Marri Ngarr | 8 |
| Marri Tjevin | 0 |
| Marridan | 0 |
| Marrithiyel | 6 |
| Marungun | 0 |
| Matngele | 0 |
| Mawng | 261 |
| Mayali | 173 |
| Mengerrdji | 0 |
| Menthe | 0 |
| Mikiri-nganha | 0 |
| Mildjingi | 0 |
| Minginggiri | 0 |
| Mudburra | 47 |
| Mukngirru | 0 |
| Munggurrpi | 0 |
| Munyuku | 0 |
| Murrinh-kura | 0 |
| Murrinh-patha | 1832 |
| Murrinhdiminin | 0 |
| Nakkara | 51 |
| Ndjebbana | 241 |
| Ngaduk | 0 |
| Ngaladu | 0 |
| Ngalakgan | 3 |
| Ngalarrunga | 0 |
| Ngaliwurru | 117 |
| Ngaliya | 0 |
| Ngan'gikurunggurr | 182 |
| Ngan'gimerri | 0 |
| Ngan'gityemerri | 0 |
| Ngan'giwumirri | 0 |
| Ngandi | 9 |
| Nganwirlang | 0 |
| Ngardawuli | 0 |
| Ngardilpa | 0 |
| Ngarinyman | 354 |
| Ngarla'mi | 0 |
| Ngarnga | 0 |
| Ngaymil | 0 |
| Ngomburr | 0 |
| Ngorrkgowo | 0 |
| Ngurruwula | 0 |
| Nhangu | 0 |
| Nundjulbi / Nundyurrpi | 0 |
| Nungali | 0 |
| Nunggubuyu | 109 |
| Nungudulpuy | 0 |
| Nyekuymirri | 0 |
| Nyiwanawu | 0 |
| Patjtjamalh | 0 |
| Pintupi | 203 |
| Pitjantjatjara | 2657 |
| Pungupungu | 0 |
| Raijang | 0 |
| Ralwia | 0 |
| Rembarrnga | 38 |
| Rirratjingu | 0 |
| Ritharrngu | 32 |
| Tiwi | 1716 |
| Umbugarla | 0 |
| Urningangk | 0 |
| Urrirrk | 0 |
| Uwinymil | 0 |
| Waanyi | 0 |
| Wadda | 0 |
| Wagilak | 0 |
| Wagiman | 0 |
| Wakaya | 0 |
| Wakirti Warlpiri | 0 |
| Walamangu | 0 |
| Walmapuy | 0 |
| Walu | 0 |
| Wambaya | 88 |
| Wandangbag | 0 |
| Wangkamanha | 0 |
| Wangurri | 47 |
| Wardaman | 89 |
| Warlmanpa | 48 |
| Warlpiri | 2507 |
| Warnayaka | 0 |
| Warndarrang | 0 |
| Warramirri | 0 |
| Warray | 0 |
| Warrmarla | 0 |
| Warumungu | 307 |
| Wawulya | 0 |
| Wenamba | 0 |
| Western Desert Language | 0 |
| Western Mudburra | 0 |
| Wilingura | 0 |
| Wora | 0 |
| Wubulkarra | 7 |
| Wulwulam | 0 |
| Wuna | 0 |
| Wurdang | 0 |
| Wurlaki | 46 |
| Wurlayi | 0 |
| Wurrugu | 0 |
| Wutjara | 0 |
| Yan-nhangu | 7 |
| Yangman | 0 |
| Yanyuwa | 129 |
| Yarlpiri | 0 |
| Yiduwa | 0 |
| Yugul | 0 |
| Yunggor | 0 |
Queensland (QLD)
Gureng
| Language | Number of speakers |
| --- | --- |
| Adithinngithigh | 0 |
| Adyinuri | 0 |
| Aghu-tharnggala | 0 |
| Agwamin | 0 |
| Alngith | 0 |
| Alodja | 0 |
| Alungul | 0 |
| Andjingith | 0 |
| Andooyomo | 0 |
| Angkamuthi | 0 |
| Angkula | 0 |
| Anguthimri | 0 |
| Antekerrepenh | 0 |
| Areba | 0 |
| Aritinngithigh | 0 |
| Atampaya | 0 |
| Awngthim | 0 |
| Ayabadhu | 0 |
| Ayerrerenge | 0 |
| Badjiri | 0 |
| Barada | 0 |
| Barna | 0 |
| Barrow Point | 0 |
| Barunggam | 0 |
| Bayali | 0 |
| Bidjara | 0 |
| Bidjara | 12 |
| Bindal | 0 |
| Biri | 4 |
| Biyay | 0 |
| Biyay | 0 |
| Bularnu | 0 |
| Buluguyban | 0 |
| Bulway | 0 |
| Bundjil | 0 |
| Butchulla | 7 |
| Buyibara | 0 |
| China Camp | 0 |
| Coastal Lamalama | 0 |
| Coonambella | 0 |
| Dalla | 0 |
| Darumbal | 0 |
| Dhalundhirr | 0 |
| Dhidhani | 0 |
| Dhiraila | 0 |
| Djabugay | 28 |
| Djagaraga | 0 |
| Djagunda | 0 |
| Djiru | 4 |
| Doodj | 0 |
| Dulgubarra Mamu | 1 |
| Dungibara | 0 |
| Duungidjawu | 0 |
| Dyirbal | 0 |
| Dyirribarra Mamu | 1 |
| Flinders Island Language | 0 |
| Gabalbara | 0 |
| Galibal | 0 |
| Gambilbarra Dyirrbal | 0 |
| Gambuwal | 0 |
| Ganggalida | 4 |
| Gangulu | 0 |
| Ganulu | 0 |
| Garendala | 0 |
| Garingbal | 0 |
| Garumngar | 0 |
| Gawambaraay | 0 |
| Gayiri | 0 |
| Geynyan | 0 |
| Giabal | 0 |
| Girramay | 28 |
| Giya | 0 |
| Goeng Goeng | 0 |
| Gubbi Gubbi | 4 |
| Gudabal | 0 |
| Gudang | 0 |
| Gudjal | 5 |
| Gugu Badhun | 4 |
| Gugu Bididji | 0 |
| Gugu Buyunji | 0 |
| Gugu Dhaw | 0 |
| Gugu Djangun | 0 |
| Gugu Gai Gai | 0 |
| Gugu Gulunggur | 0 |
| Gugu Mini | 0 |
| Gugu Nyiguudyi | 0 |
| Gugu Nyungkul | 0 |
| Gugu Rarmul | 0 |
| Gugu Tungay | 0 |
| Gugu Wakura | 4 |
| Gugu Warra | 0 |
| Gugu Yawa | 0 |
| Gulngay | 4 |
| Guluy | 0 |
| Gundara | 0 |
| Gungabula | 0 |
| Gungadidji | 0 |
| Gunggari | 4 |
| Gunggay | 0 |
| Gunya | 0 |
| Gureng | 1 |
| Guugu Yimidhirr | 783 |
| Guwa | 0 |
| Guwamu | 0 |
| Guwar | 0 |
| Guwinmal | 0 |
| Guyambal | 0 |
| Ikarranggal | 0 |
| Indjilandji | 0 |
| Inland Lamalama | 0 |
| Jagara | 0 |
| Jandai | 0 |
| Jangrala | 0 |
| Jarowair | 0 |
| Jirrbal | 0 |
| Kaanju | 6 |
| Kala Lagaw Ya | 1216 |
| Kalali | 0 |
| Kalaw Kawaw Ya | 1216 |
| Kalkatungu | 0 |
| Kapula | 0 |
| Karangura | 0 |
| Karanya | 0 |
| Karenggapa | 0 |
| Karunbara | 0 |
| Karuwali | 6 |
| Kawalgaw Ya | 0 |
| Kayardild | 25 |
| Kirka | 0 |
| Kogai | 0 |
| Kok-kaper | 101 |
| Kok Wap | 0 |
| Kokiny | 0 |
| Koko Babangk | 0 |
| Koko Beberam | 0 |
| Kriol | 4213 |
| Kugu Mangk | 0 |
| Kugu My'inh | 0 |
| Kugu Muminh | 0 |
| Kugu Nganhcara | 0 |
| Kugu Ugbanh | 0 |
| Kugu Uwanh | 0 |
| Kugu Yi'anh | 0 |
| Kukatj | 0 |
| Kuku Jakandji | 0 |
| Kuku Thaypan | 0 |
| Kuku Yalaja | 0 |
| Kuku Yalanji | 360 |
| Kulkalgaw Ya | 0 |
| Kungakuri | 0 |
| Kungkari | 0 |
| Kunjen | 0 |
| Kunkalanya | 0 |
| Kuntakuri | 0 |
| Kurtjar | 0 |
| Kuthant | 0 |
| Kuuk Thaayorre | 24 |
| Kuuk Yak | 0 |
| Kuuku Iyu | 0 |
| Kuuku Ya'u | 13 |
| Kuuku Yani | 0 |
| Ladamngid | 0 |
| Lamalama | 20 |
| Lardil | 50 |
| Linngithigh | 0 |
| Luthigh | 0 |
| Madjay | 0 |
| Maiawali | 0 |
| Mambangura | 0 |
| Mamngayt | 0 |
| Mandalgu | 0 |
| Mandandanji | 5 |
| Margany | 0 |
| Marrago | 0 |
| Marrett River Language | 0 |
| Marulta | 0 |
| Marunuda | 0 |
| Mayi-kulan | 0 |
| Mayi-kutuna | 0 |
| Mayi-thakurti | 0 |
| Mayi-yali | 0 |
| Mayi-yapi | 0 |
| Mbabaram | 1 |
| Mbara | 0 |
| Mbeiwum | 0 |
| Meriam Mir | 212 |
| Mingin | 0 |
| Minjungbal | 0 |
| Minkabari | 0 |
| Mithaka | 0 |
| Miyan | 0 |
| Moondjan | 0 |
| Morrobalama | 0 |
| Mpakwithi | 0 |
| Mpalitjanh | 0 |
| Mulgu | 0 |
| Muluridji | 0 |
| Muralidban | 0 |
| Muruwari | 3 |
| Mutyanthi | 0 |
| Nalbo | 0 |
| Ndra'ngith | 0 |
| Ndrangith | 0 |
| Ndwa'ngith | 0 |
| Ngadhugudi | 0 |
| Ngadjan | 0 |
| Ngananhina | 0 |
| Ngandangara | 0 |
| Ngaro | 0 |
| Ngawun | 1 |
| Ngaygungu | 0 |
| Ngkoth | 0 |
| Nguburindi | 0 |
| Nguri | 0 |
| Nguwera | 0 |
| Nhawalgaba | 0 |
| | 0 |
| Nuntukuri | 0 |
| Nyagali | 0 |
| Nyawaygi | 5 |
| Nyuwadhay | 0 |
| Ogh Awarrangg | 0 |
| Ogh Igadj | 0 |
| Ogh Undjan | 0 |
| Olkola | 0 |
| Oykangand | 0 |
| Pakanh | 0 |
| Parlpakurnu | 0 |
| Parlpamardramardra | 0 |
| Parnkarra | 0 |
| Pirriya | 0 |
| Pitta Pitta | 0 |
| Punthamara | 0 |
| Purukuri | 0 |
| Rakaya | 0 |
| Rakiwara | 0 |
| Rimanggudinhma | 0 |
| Ringu Ringu | 0 |
| Tableland Lamalama | 0 |
| Tagalaka | 2 |
| Taribelang | 5 |
| Teppathiggi | 0 |
| Thayem | 0 |
| Thaynakwith | 6 |
| Thayunhth | 0 |
| Thinuntu | 0 |
| Tjungundji | 6 |
| Tulua | 0 |
| Turubul | 0 |
| Umpithamu (Umbindhamu) | 0 |
| Umpila | 0 |
| Ungan | 0 |
| Ungawangadi | 0 |
| Uradhi | 0 |
| Utyangikwathiya | 0 |
| Uutaalnganu | 0 |
| Uw El | 0 |
| Uw Olem | 0 |
| Uyungkuthi | 0 |
| Waanyi | 0 |
| Wadigali | 0 |
| Wadjabangay | 0 |
| Wadjalang | 0 |
| Wadjingu | 0 |
| Waguurrga | 0 |
| Waka Waka | 2 |
| Wakabunga | 0 |
| Wakaman | 0 |
| Walangama | 0 |
| Walmalbarra | 0 |
| Waluwarra | 7 |
| Wamin | 0 |
| Wangan | 0 |
| Wangka-yutjuru | 0 |
| Wangkamanha | 0 |
| Wangkumara | 2 |
| Wanjurr(u) | 0 |
| Wantjika | 0 |
| Wapabara | 0 |
| Wargamay | 6 |
| Waribarra Mamu | 0 |
| Warungu | 0 |
| Western Ayapathu | 0 |
| Wik-keyangan | 0 |
| Wik Adinda | 0 |
| Wik Elken | 0 |
| Wik Epa | 0 |
| Wik Iyanh | 0 |
| Wik Me?nh | 0 |
| Wik Mungkan | 1050 |
| Wik Ngathan | 0 |
| Wik Ngatharr | 0 |
| Wik Ompom | 0 |
| Wik Paach | 0 |
| Wimarangga | 0 |
| Wiri | 0 |
| Wirray Wirray | 0 |
| Wulguru | 0 |
| Wulgurugaba | 0 |
| Wuli Wuli | 0 |
| Wulpura | 0 |
| Wunumura | 0 |
| Wurangung | 0 |
| Wuthathi | 0 |
| Yadhaykenu | 0 |
| Yagalingu | 0 |
| Yalarnnga | 0 |
| Yambina | 0 |
| Yanda | 0 |
| Yandjibara | 0 |
| Yandruwandha | 0 |
| Yanga | 0 |
| Yangga | 0 |
| Yangkaal | 0 |
| Yaraytyana | 0 |
| Yarluyandi | 0 |
| Yarrumada | 0 |
| Yatay | 0 |
| Yetimarala | 0 |
| Yidiny | 140 |
| Yilba | 0 |
| Yiman | 0 |
| Yiningay | 0 |
| Yinwum | 0 |
| Yir Yoront | 0 |
| Yirandali | 0 |
| Yirgay | 0 |
| Yirrk-thangalkl | 0 |
| Yugambeh | 4 |
| Yugarabul | 0 |
| Yumplatok | 6042 |
| Yumukuntyi | 0 |
| Yupangathi | 2 |
| Yuru | 0 |
| Yuwaalaraay | 7 |
South Australia (SA)
| Language | Number of speakers |
| --- | --- |
| Adnyamathanha | 107 |
| Antakirinya | 6 |
| Arabana | 21 |
| Bindjali | 0 |
| Buandig | 0 |
| Dhirari | 0 |
| Diyari | 13 |
| Karangura | 0 |
| Kaurna | 34 |
| Kokatha | 25 |
| Kuyani | 0 |
| Lower Arrernte | 0 |
| Marawara | 0 |
| Mardidjali | 0 |
| Matja | 0 |
| Midlaliri | 0 |
| Mikiri-nganha | 0 |
| Narungga | 24 |
| Nauo | 0 |
| Ngadjuri | 0 |
| Ngalia | 0 |
| Ngamini | 0 |
| Ngananhina | 0 |
| Ngangurugu | 0 |
| Ngaralda | 0 |
| Ngarkat | 0 |
| Ngarrindjeri | 159 |
| Ngawait | 0 |
| Ngayawung | 0 |
| Ngintait | 0 |
| Ngulupulu | 0 |
| Ngurunta | 0 |
| Nhirrpi | 0 |
| Nukunu | 0 |
| Pantyikali | 0 |
| Parnkalla | 0 |
| Peramangk | 0 |
| Piltapalta | 0 |
| Pirladapa | 0 |
| Pitjantjatjara | 2657 |
| Portaulun | 0 |
| Ramindjeri | 0 |
| Tanganekald | 0 |
| Thangkaali | 0 |
| Wailpi | 0 |
| Wangkakupa | 0 |
| Wangkangurru | 0 |
| Wangkatyaka | 0 |
| Warki | 0 |
| Western Desert Language | 0 |
| Wilyakali | 0 |
| Wirangu | 0 |
| Yankunytjatjara | 561 |
| Yaraldi | 0 |
| Yardliyawara | 0 |
| Yawarrawarrka | 0 |
| Yirawirung | 0 |
Tasmania (TAS)
| Language | Number of speakers |
| --- | --- |
| Ben Lomond | 0 |
| Big River | 0 |
| Cape Portland | 0 |
| Circular Head | 0 |
| Little Swanport | 0 |
| Macquarie Harbour | 0 |
| North-western Tasmania | 0 |
| North Midlands | 0 |
| Northern Tasmania | 0 |
| Oyster Bay | 0 |
| Piper River | 0 |
| Port Sorell | 0 |
| Robbins Island | 0 |
| South-eastern Tasmania | 0 |
| South-western Tasmania | 0 |
Torres Strait Islands
| Language | Number of speakers |
| --- | --- |
| Kala Lagaw Ya | 1216 |
| Kalaw Kawaw Ya | 1216 |
| Kawalgaw Ya | 0 |
| Kulkalgaw Ya | 0 |
| Meriam Mir | 212 |
| Yumplatok | 6042 |
Victoria (VIC)
| Language | Number of speakers |
| --- | --- |
| Barababaraba | 0 |
| Bewadjali | 0 |
| Bi:gwurrung | 0 |
| Bidawal | 0 |
| Bindjali | 0 |
| Boonwurrung | 0 |
| Brabralung | 0 |
| Braiakaulung | 0 |
| Brataualung | 0 |
| Buandig | 0 |
| Buibadjali | 0 |
| Dadi Dadi | 0 |
| Dhauwurd Wurrung | 0 |
| Dhudhuroa | 0 |
| Djabwurrung | 0 |
| Djadjala | 0 |
| Djadjawurrung | 0 |
| Djargurd Wurrong | 0 |
| Gadubanud | 0 |
| Gai Wurrung | 0 |
| Gulidjan | 0 |
| Gundungerre | 0 |
| Gunnai | 21 |
| Jabulajabula | 0 |
| Jagwadjali | 0 |
| Jardwadjali | 0 |
| Jari Jari | 0 |
| Keerray-woorroong | 0 |
| Knenknenwurrung | 0 |
| Koornkopanoot | 0 |
| Koort-kirrup | 0 |
| Krauatungulung | 0 |
| Ladji Ladji | 0 |
| Mardidjali | 0 |
| Minjambuta | 0 |
| Mootatunga | 0 |
| Ngarigu | 8 |
| Ngurai-illamwurrung | 0 |
| Nundadjali | 0 |
| Pinejunga | 0 |
| Pirtpirtwurrung | 0 |
| Polinjunga | 0 |
| Tanganekald | 0 |
| Tatungalung | 0 |
| Taungurung | 0 |
| Wadi Wadi | 0 |
| Wathawurrung | 0 |
| Waywurru | 0 |
| Weki Weki | 0 |
| Wemba Wemba | 3 |
| Wergaia | 0 |
| Wichintunga | 0 |
| Wirngilgnad Dhalinanong | 0 |
| Woiwurrung | 0 |
| Wotjobaluk | 0 |
| Wulluwurrung | 0 |
| Yorta Yorta | 21 |
Western Australia (WA)
| Language | Number of speakers |
| --- | --- |
| Amangu | 0 |
| Andajin | 0 |
| Badimaya | 5 |
| Balardung | 0 |
| Banyjima | 100 |
| Bardi | 152 |
| Bibbulman | 0 |
| Broome Pearling Lugger Pidgin | 0 |
| Buluguda | 0 |
| Bundjuwanga | 0 |
| Bunggura | 0 |
| Bunuba | 114 |
| Cheangwa language | 0 |
| Dargudi | 0 |
| Djalgandi | 0 |
| Doolboong | 0 |
| Frazer Range | 0 |
| Gajerrong | 0 |
| Gambera | 5 |
| Giyug | 0 |
| Gooniyandi | 418 |
| Goreng | 0 |
| Gula | 0 |
| Gunin | 0 |
| Gurduwanga | 0 |
| Guwij | 0 |
| Ibarga | 0 |
| Inggarda | 0 |
| Jabirrjabirr | 0 |
| Jadira | 0 |
| Janadjina | 0 |
| Jaru | 353 |
| Jawi | 0 |
| Jiwarli | 0 |
| Jiyil | 0 |
| | 0 |
| Jukun | 0 |
| Julbayi | 0 |
| Jurruru | 0 |
| Juwaliny | 0 |
| Kalaako | 0 |
| Kalaamaya | 0 |
| Kaniyang | 0 |
| Karajarri | 28 |
| Kariyarra | 10 |
| Kartujarra | 26 |
| Kija | 206 |
| Kiyajarra | 0 |
| Kriol | 4213 |
| Kukatja | 447 |
| Kuluwarrang | 0 |
| Kurajarra | 0 |
| Kurrama | 0 |
| Kuwarra | 6 |
| Maduwongga | 0 |
| Malgana | 2 |
| Malngin | 9 |
| Mandara | 0 |
| Mandjindja | 0 |
| Mangala | 63 |
| Mangu | 0 |
| Manjiljarra | 170 |
| Marangan | 0 |
| Marawa | 0 |
| Martu Wangka | 649 |
| Martuthunira | 0 |
| Maya | 0 |
| Mijaranypa | 0 |
| Minang | 0 |
| Miriwoong | 208 |
| Mirning | 0 |
| Miwa | 0 |
| Mudalga | 0 |
| Munumburu | 0 |
| Murunitja | 0 |
| Nakako | 0 |
| Natingero | 0 |
| Ngaanyatjarra | 1000 |
| Ngaatjatjara | 0 |
| Ngadawanga | 0 |
| Ngajumaya | 5 |
| Nganawongka | 0 |
| Ngardi | 14 |
| Ngarla | 0 |
| Ngarla | 6 |
| Ngarluma | 32 |
| Ngarnawu | 0 |
| Ngukaja | 0 |
| Ngumbarl | 0 |
| Ngurlipartu | 0 |
| Nhanda | 2 |
| Nhanhagardi | 0 |
| Nhugarn | 0 |
| Nhuwala | 0 |
| Nimanburru | 0 |
| Njangadjadjara | 0 |
| Nokaan | 0 |
| Noongar | 232 |
| Norseman | 0 |
| Nugara | 0 |
| Nyaki Nyaki | 0 |
| Nyamal | 34 |
| Nyanganyatjara | 0 |
| Nyangumarta | 312 |
| Nyardi | 0 |
| Nyikina | 68 |
| Nyininy | 0 |
| Nyiyaparli | 3 |
| Nyulnyul | 0 |
| Palyku | 3 |
| Pantikura | 0 |
| Payungu | 0 |
| Pililuna | 0 |
| Pindiini | 0 |
| Pinikura | 0 |
| Pinjarup | 0 |
| Pulinya | 0 |
| Purduna | 0 |
| Putijarra | 0 |
| Thalanyji | 0 |
| Tharrkari | 0 |
| Thiin | 0 |
| Thirrily | 0 |
| Tjapanmay | 0 |
| Tjeraridjal | 0 |
| Tjupany | 5 |
| Umiida | 0 |
| Ungarinyin | 56 |
| Unggarrangu | 0 |
| Unggumi | 0 |
| Wajarri | 86 |
| Wajuk | 0 |
| Walgi | 0 |
| Waljen | 0 |
| Walmajarri | 518 |
| Walyirli | 0 |
| Wangkajunga | 0 |
| Wangkatha | 321 |
| Wangkatja | 0 |
| Wanyjirra | 0 |
| Wardandi | 0 |
| Warnman | 4 |
| Warriyangka | 0 |
| Warrwa | 0 |
| Watjanmay | 0 |
| Watjanti | 0 |
| Wawarl | 0 |
| Wawula | 0 |
| Western Desert Language | 0 |
| Widi | 0 |
| Wiilman | 0 |
| Wilawila | 0 |
| Wilyara | 0 |
| Winyjarrumi | 0 |
| Wirdinya | 0 |
| Wirdjaragandja | 0 |
| Witjaari | 0 |
| Witukari | 0 |
| Wolyamidi | 0 |
| Worla | 0 |
| Worrorra | 22 |
| Wudjari | 0 |
| Wunambal | 28 |
| Yapurarra | 0 |
| Yawijibaya | 0 |
| Yawuru | 6 |
| Yiiji | 0 |
| Yindjibarndi | 318 |
| Yinhawangka | 3 |
| Yuat | 0 |
| Yulparija | 19 |