Language
Loss of Aboriginal languages
Before invasion more than 250 Aboriginal languages existed in Australia. Only 60 of them are still considered healthy. Why are so many lost?
Close this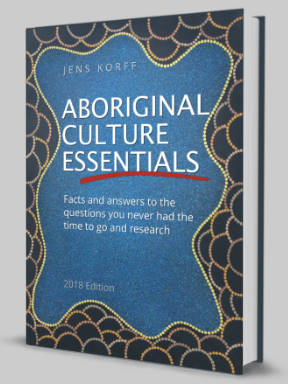 Wishing you knew more about Aboriginal culture?
Search no more.
Get key foundational knowledge about Aboriginal culture in a fun and engaging way.
This is no ordinary resource: It includes a fictional story, quizzes, crosswords and even a treasure hunt.
Stop feeling bad about not knowing. Make it fun to know better.
Why did we lose so many Aboriginal languages?
Many Aboriginal languages are lost because up until the 1970s government policies banned and discouraged Aboriginal people from speaking their languages. Members of the Stolen Generations were one such group.
In many cases, children were barred from speaking their mother tongue at school or in Christian missions.
"[Our people were not] allowed to follow any aspect of their traditional culture. This included being forbidden to speak their languages. This affected both my mother and father and as a result, us kids missed out on being taught our traditional tongues," concedes singer/songwriter Phill Moncrieff. [1]
"Sometimes Aboriginal parents also thought that their language would hold their kids back, so they wouldn't use it," says Professor Michael Walsh, an expert on Aboriginal languages. [2]
Early attempts to document Aboriginal languages usually focused on simple word lists for novel items such as weapons and animals.
First Fleet officer William Dawes is a notable exception. He recorded conversational snippets of the Dharug language spoken around Sydney that tell of the social and cultural contexts, personalities, actions and feelings of the Aboriginal people he interacted with. [3] Dawes was taught by a 15-year-old Aboriginal girl named Patyegarang.
Homework:

Do languages die from "processes"?

Linguist Margaret Florey commented as follows when asked about the disappearance of Aboriginal languages: [4]

"There were probably at least 250 languages at the time of colonisation. Now some of those languages have completely disappeared because of the processes that were associated with colonisation."
Questions
What are the "processes" Margaret talks about?
Why do you think she is using this expression?
What does this tell us of her view of Australian history? Do you think many people share Margaret's view?
What happens if a language is lost?
Languages carry cultural knowledge, so the loss of a language means the loss of culture, of Aboriginal people's connection to their ancestors.
This in turn has the potential to impact on Aboriginal people's health and well-being. Research shows that strong culture and identity helps develop resilience. [5]
Professor Ghil'ad Zuckermann, a linguist from the Adelaide University, agrees: "Without a language, you do not have cultural autonomy, you do not have intellectual sovereignty, you do not have culture, you do not have heritage," he says. [3]
The loss of languages is also associated with economic and social costs.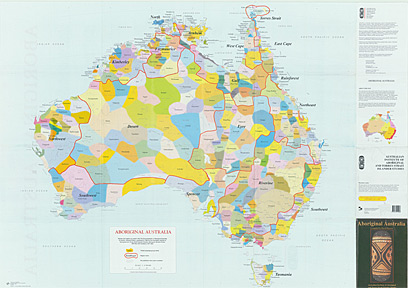 How many Aboriginal languages existed before invasion?

Only 60 languages remain "healthy"
The following text shows how few languages are still considered healthy. The grey words represent lost languages, the bold words healthy ones.
Of ipsum dolor sit amet, consectetur the elit. Etiam nulla erat, porta eu more et, fermentum ut than. Phasellus aliquam faucibus nisi two scelerisque. Fusce a hundred neque. Fusce nisi enim, and non varius fifty, pretium in massa. Phasellus ac Aboriginal lorem. Pellentesque consectetur languages dolor eu fermentum only metus sixty, pharetra et eleifend a, languages ut arcu. Mauris non dui are. Maecenas tincidunt considered ligula et sagittis. Vestibulum alive ultricies and in condimentum. Nam ut healthy sapien. Aliquam enough volutpat auctor. Fusce tincidunt to pellentesque. Pellentesque habitant morbi tristique be et netus et malesuada used ac turpis egestas. as hendrerit a et first molestie hendrerit tongue eget ipsum praesent today. Amet quam erat, in tincidunt dui fusce. These ligula, lobortis et pellentesque sixty, consectetur in enim. Nunc languages interdum urna, eu are eros gravida ullamcorper. represented in mauris by, nec varius orci. Nulla the nisi, pulvinar ac bold vitae, words et sem. Nunc mauris ligula, sagittis condimentum eleifend sed, placerat ac in. Proin nulla nunc, this non vulputate text. Consectetur vel. Each nam eu dui of amet the hendrerit other eu at sapien normal sagittis purus words, ac lobortis orci. Lorem stands dolor sit amet, for adipiscing elit an elementum consectetur Aboriginal eu posuere. Aenean language consequat consectetur that in tristique has. Sed euismod pellentesque vanished quis feugiat. Maecenas vitae with orci. Phasellus a sem the. Ut pellentesque death libero, id of diam tristique sit amet. Etiam its nibh eget last suscipit speaker. A ac lorem nunc tempus blandit.
A list of known languages before invasion
Abodja, Adinda, Adnyamathanha, Adyinuri, Aghu-Tharngala, Agwamin, Aji, Alawa, Algan(Wig-), Alngith, Alura, Alyawarre, Amangu, Ami, Amurrag, Anaiwan, Andajin, Andigiribinha, Angkamuthi, Anguthimri, Anindilyakwa, Anjingid, Antikirinya, Arabana, Aragawal, Arawari, Aridinngidhigh, Arngam, Arrernte, Awabakala, Ayabadhu, Ayerrerenge, Ba rangu, Ba:na, Ba:nggala, Baanbay-Ahnbi, Badimaya, Badjalang, Badjiri, Bagandji, Baganu, Balardung, Balgalu, Balmawi, Banambila, Bandjagali, Bandjin, Banjgaranj, Banyjimad, Baraban, Baradaybahrad, Baramangga, Baranbinja, Baraparapa, Bardi, Bardrdala, Barunggama, Batjala, Bayali, Bedaruwidj, Bemba, Berrkali, Biangil, Bibbulmann, Bidawal, Bidia, Bididji(Gugu-), Bidjara, Bigambul, Bilamandji, BilinBilin, Bin-gonginad, Binbinga, Bindal, Binggu, Binjarub, Birbai, Birdingal, Biri, Birladapa, Birniridjara, Bolali, Bouliboul, Brabirawilung, Brabralung, Braiakaulung, Bratauolung, Buan, Bugongidja, Bugula, Bujibada, Bujundji(Gugu-), Buluguda, Buluwandji, Bun wurrung, Bunara, Bundhamara Punthamara, Buneidja, Bungandidjk (=Buandig ), Bunggura, Bunuba, Bural-bural, Buranadjinid, Burarra, Cabbee, Coastal Lamalama, Da:rdiwuy, Da:wa(Gugu-), Dadi-dadi, Dagoman, Daguda, Dainiguid, Dajoror, Damala, Dambu-gawumirr, Danganegald, Dangbon, Darambal, Dargudi, Daribelum, Darkinyung, Darmarmiri, Daungwurrung, Debidigh, Dhaapuyngu, Dhalla, Dhalwangu, Dhanggagali, Dhanggatti, Dharug, Dharumba, Dhawa, Dhayyi, Dhiyakuy, Dhuduroa, Dhurga, Ding-Ding, Diraila, Dirari, Diyari, Djabadja, Djabwurrung, Djadja wurrung, Djadjala, Djagaraga, Djagunda, Djalarguru, Djalgandi, Djamandja, Djambarrpuyngu, Djambarrpuyngu, Djandjandji, Djangun, Djapu, Djarawala, Djargudi, Djarn, Djarrwark, Djerag, Djeraridjal, Djerimanga, Djial, Djidjijamba, Djinang, Djinba, Djirin, Djiru, Djuban, Djulngai, Djungurdja, Do:dj, Dolpuyngu, Dudu, Dulua, Dungidjau, Dyeraid, Dyirbal, Dyirringany, Dyowei, Eastern Torres Strait, Eora, Gabalbaral, Gabin, Gadang, Gadyarawang, Gagadju, Galali, Galawlwan, Galibamu, Galpu, Galwa, Galwangug, Gamberra, Gambuwal, Gamilaraay, Ganalpuynguh, Ganganda, Ganggalida, Gangulul, Garama, Garandi, Garanggaba, Garanguru, Garanya, Garawa, Garendala, Garingba, Garmalanggad, Garuwali, Gawambaray, Gay-Gay, Gayiri, Geawegal, Geinyan, Giabal, Gidabal, Gidjingali, Gigi, Gilibal, Gingana, Giraiwurung, Girramay, Giya, Go:la, Gobadeindamirr, Goinbal, Going, Golpa, Gonani:n, Gonggandji, Gonin, Gonjmal, Gooniyandi, Goreng, Goreng goreng, Grawadungalung, Gudabal, Gudjala, Gudjalavia, Gudjandju, Gugada, Gugu Warra, Gugu Yalanji, Gugu-Badhun, Gugu-Dhayban, Gujambal, Gujangal, Gulin, Gulngay, Gulumali, Gulunggor-Gulungo, Guluwarin, Gumatj, Gumbainggirr, Gun-djeihmi, Gunardba, Gunavidji, Gundara, Gundidy, Gundudj, Gundungura, Gungabula, Gungadidji, Gungaragan, Gunggalenjad, Gunggarbara, Gunggari, Gunggariganhgg, Gunindiri, Gunjbarai, Gunya, Gupapuyngu, Guragone, Gurdu(-wanga), Gureendyi, Gurindji, Gurnuornu, Gurung, Gurungada, Guugu Yimithirr, Guurindyi, Guwa, Guwamu, Guwij, Guyangal, Gwandera, Gwijamil, Ia:d, Ibarga, Indjilinji, Inggarda, Iningai, Jaabugay, Jabirr jabirr, Jagalangu, Jalugal, Jalung (Gugu-), Jalunju(Gugu-), Jambina, Jaminjung, Jan(Gugu-), Janari, Janggondju, Janjango, Janju(Gugu-), Jardwadjali, Jaru, Jawa(Gugu-), Jawaraworgad, Jawi, Jawoyn, Ji:randali, Jiduwa, Jingilu, Jirgandji, Jiwarli, Jugaiwadha, Jukun, Jurruru, Juwula, Kala, Kalaku, Kalamaya, Kalkatungu, Kamu, Kanai, Kaniyang, Karajarri, Kariyarra, Kaurna, Kayardild, Kaytetye, Kija, Kiyajarra, Kokatha, Koko bera, Kolakngat, Ku-ring-gai, Kugu-Muminh, Kukatj, Kukatja, Kulin, Kunbarlang, Kune, Kunjen, Kunwinjku, Kurrama, Kurtantji, Kurtjar, Kuthant, Kuuku-Ya u, Kuwarra, Kuyani, Kwini, Ladamngid, Ladji-Ladji, Lama-Lamai, Lamami, Laragiya, Lardil, Lewurung, Linngithigh, Liyagalawumirr, Luritja, Luthigh, Mabuyag, Madarrpa, Madhi-madhi, Madngele, Madoidja, Magalranalmiri, Maia, Maidjara, Majuli, Malak Malak, Malara, Malarbardjuradj, Malardordo, Malkana, Malngin-Maialnga, Malyangapa, Mamangidigh, Mamu, Mamwura, Manatja, Mandandanji, Mandelpi, Mandjigai, Mangarayi, Mangarla, Mangeri, Manggalili, Mangu, Mangula, Manjiljarra, Manu, Manunguy, Mara, Maradanggimiri, Maramanindji, Marangu, Maranunggu, Mararba, Marawara, Maraway, Mardidjali, Margany, Margu, Marrakulu, Marrithiyel, Martuthunira, Martuwangka, Marulda, Marungun, Maung, Mawula, Mayali, Mayi-Kulan, Mayi-Kutuna, Mayi-Thakurti, Mayi-Yapi, Mbabaram, Mbambylmu, Mbara, Mbiywonn, Mbo aru, Meindangg, Meriam, Mian, Midhaga, Midjamba, Milamada, Miliwuru, Min-kin, Minang, Mini(Gugu-), Minjangbal, Miriwoong, Mirning, Miwa, Moil, Mpalityanh, Mudalga, Mudumui, Muluridji(Gugu-), Mulyara, Mun-narngo, Munumburru, Muralag, Murngin, Murrinh, Murumidja, Muruwari, Mutpurra, Nabarlgu, Nada (-jara) (-wanga), Nakkara, Nalawgiynhahlhaw, Nambuguja, Nangadadjara, Nanggumiri, Nangiblerbid, Nangorg, Narangga, Nargala, Nargalundju, Nari-nari, Narrinyari, Natanya, Nawo, Ndorndorin, Ndra ngidh, Ngaanyatjarra, Ngaatjatjara, Ngadhugudi, Ngadjuri, Ngagu, Ngajan, Ngaladu, Ngalakan, Ngalgbon, Ngalia, Ngaliwuru, Ngambaa, Ngamini, Ngandangarad, Ngandi, Ngandjar (Wig-), Ngangurugu, Ngarduk, Ngarigu, Ngarinyin, Ngarinyman, Ngarkat, Ngarla, Ngarluma, Ngaro, Ngatjumaya, Ngawait, Ngawun, Ngayawung, Ngayimil, Ngengenwurung, Ngewin, Nggerigudi, Ngindadj, Ngiyampaa, Ngkoth, Ngoera, Ngorbur, Ngu rand, Nguburindi, Ngugi, Ngumbarl, Ngunawal, Nguramola, Nguri, Ngurlu, Ngurlu, Nhanta, Nhuwala, Nimanburru, Njegudi, Njirma, Njunggal(Gugu-), Njuwadhai, Nordanimin, NorweilimilLemil, Ntrangith, Nuguna, Nundjulbi, Nungali, Nungara, Nunggubuyu, Nungulrulbuy, Nunugal, Nyagi-Nyagi, Nyamal, Nyangga, Nyangumarta, Nyawaygi, Nyikina, Nyininy, Nyiyaparli, Nyulnyul, Ogerliga, Oidbi, Olgol, Palyku, Payungu, Pinikura, Pintupi, Pitjantjatjara, Pitta-pitta, Portawulun, Pulinara, Purduna, Putijarra, Raggaja, Raijang, Ralwia, Ramindjari, Rarmul(Gugu-), Rembarrnga, Rereri, Ribh, Ringu-ringu, Rirratjingu, Ritharrngu, Takalak, Thaayorre, Thalanyji, Tharrkari, Thiin, Tiwi, Tjungundji, Ulaolinja, Ulwawadjana, Umpithamu (Umbindhamu), Umbuigamu, Umpila, Ungawangadi, Unggumi, Unjadi, Urningangg, Waanyi, Wad:a, Wada wurrung, Wadi-Wadi, Wadi-wadi, Wadi(-wanga), Wadigali, Wadja, Wadjabangaid, Wadjingi:n, Wadyalang, Wagaman, Wagara (Gugu-), Wagelag, Wageman, Waiangara, Waidjinga, Wailywan, Wajarri, Wajuk, Wakaya, Wakirti, Wakka-wakka, Walajangarri, Walamangu-Walamangu, Walandja(Gugu-), Walangama, Walbanga, Walboram, Waldja(Gugu-), Walgal, Walgi, Walmajarri, Walmbaria, Walu, Walyan, Wampaya, Wandandian, Wangaypuwan, Wanggamala, Wanggamanha, Wangganguru, Wanggadyara, Wanggara, Wanggatha/Wangkatja, WanggumaraWangkumara, Wangurri, Wankan, Wanudjara, Wanyiwarlku, Wanyjirra, Wanyurr, Wardal, Wardaman, Wardandi, Wardibara, Wareidbug, Wargi, Warlmanpa, Warlpiri, Warndarang, Warnman, Warramiri, Warray, Warrgamay, Warriyangka, Warrumungu, Warrungu, Warrwa, Watjanti, Wawula, Waygur, Wemba, Wembria, Wengej, Widi, Widjabal, Widjandja, Widjilg, Wiilmana, Wik-Epa, Wik-Me anha, Wik-Mungkan, Wik-Ngathana, Wik-Ngathara, Wik-ompona, Wilawila, Wilingura, Wilyagali, Wilyali, Wilyara, Wimarangga, Wiradjuri, Wirangu, Wirdinya, Wiri, Wiriyaraay, Witukari, Wogait, Woljamidi, Wonganja, Wonggadjara, Wonnarua, Woralul-Uronlurl, Worgabunga, Worla(ja), Worrorra, Wotjobaluk, Wubulkarra, Wudhadhi, Wudjaari, Wulagi, Wulbudyibur, Wulguru, Wulwulam, Wunambal, Wunumarad, Wurangu, Wurangung, Wurungugu, Wuy wurrung, Yabula-Yabula, Yadymadhang, Yakara, Yalanga, Yanda, Yandruwantha, Yanga, Yangga, Yangkaal, Yangman, Yanhangu, Yankunytjatjara, Yanyuwa, Yaraldi, Yaraytyana, Yardliyawara, Yari-Yarit, Yarluyandi, Yawuru, Yaygirr, Yidiny, Yiiji, Yilba, Yilngali, Yiman, Yindjibarndi, Yinhawangka, Yinwan, Yir Yoron, Yirawirung, Yitha Yitha, Yiwayja, Yorta yorta, Yu-yu, Yu:ngai, Yuat, Yubumbee, Yugambal, Yugul, Yuin, Yukulta, Yulparija, Yumu, Yunggor, Yuru, Yuwaalaraay, Yuwibara
Source: [6]