Language
Lack of Aboriginal language interpreters can cost lives
English is still a foreign language for many Aboriginal people. If they don't understand they are disadvantaged at best, dead at worst.
Close this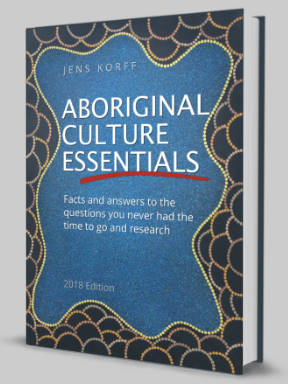 Wishing you knew more about Aboriginal culture?
Search no more.
Get key foundational knowledge about Aboriginal culture in a fun and engaging way.
This is no ordinary resource: It includes a fictional story, quizzes, crosswords and even a treasure hunt.
Stop feeling bad about not knowing. Make it fun to know better.
Too few Aboriginal language interpreters
As English for many Aboriginal people is a second, third, sometimes even fifth, language, many struggle to understand medical advice, court orders and other vital information.
In the Kimberley region in northern Australia there are 26 language groups alone.
A report released in June 2010 by the Equal Opportunity Commission on Aboriginal interpreting services found the lack of qualified interpreters severely affected the ability of Aboriginal people to access crucial government services such as justice and health.
It found 20% of remote Aboriginal people had difficulty understanding or being understood by service providers [1].
Court jargon and medical terminology can be difficult, and we need to explain it to people. It's very, very complicated. — Annette Kogolo, Walmajarri woman and co-chair of the Kimberley Interpreting Service [1]
For staff in most city hospitals it is easier to get an interpreter for almost any language on the face of the Earth than for local Aboriginal languages. — Judith Dwyer, professor of health care management, Flinders University [2]
How would you feel at court without a language interpreter?
The Northern Territory Aboriginal Interpreter Service produced a great video to show the difficulties of interpretation in a legal context.
This is the shortened version. The full version is 30 minutes.
Tip
Like this? Check out the movie Babakiueria which reverses Australia's invasion to Aboriginal people invading an all-white Australia.
When misunderstandings cost lives
A lack of Aboriginal language interpreters literally costs lives.
Baby dies
An Aboriginal baby died because the mother did not understand the doctor's instructions to apply a medicine only on the body. Instead the mother made the baby take it orally [1].
Perpetual parole breaker
An Aboriginal person constantly broke parole until an interpreter was engaged to explain the reporting conditions properly [1].
Court decision voided
A South Australian Supreme Court judge upheld an appeal of an Aboriginal man because he was not given a fair hearing due to the lack of qualified translators [3].
Eight times the trial required a language interpreter but only once did one arrive. The lawyer had to ask a sentenced prisoner with little knowledge of the English language to step in, while another prisoner assisted the psychiatrist during his assessment of the man.
The judge ruled that the accused man was "deprived of his rights".
Read what happens to Aboriginal people who don't understand the white law system: "I plead guilty!"