Law & justice
Mental health at its worst in prison
Already a disadvantaged group, Aboriginal people's mental health suffers badly when they are imprisoned. Up to 93% of Aboriginal detainees have some form of mental illness.
Close this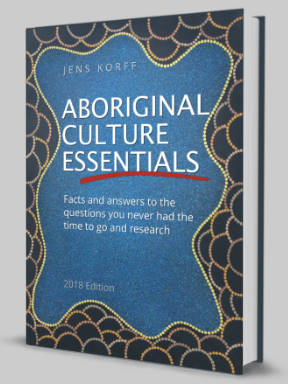 Wishing you knew more about Aboriginal culture?
Search no more.
Get key foundational knowledge about Aboriginal culture in a fun and engaging way.
This is no ordinary resource: It includes a fictional story, quizzes, crosswords and even a treasure hunt.
Stop feeling bad about not knowing. Make it fun to know better.
Selected statistics
73%

Overall prevalence of mental disorder among male Aboriginal prisoners; among female Aboriginal prisoners: 86%. [1]

20%

Prevalence of anxiety disorders among men; among women: 51%.[1]
Mental health at its worst in jail
Trauma and illnesses suffered by many Aboriginal people cause significant emotional stress, loss and grief, which in turn disrupts social and emotional well-being and could trigger mental illness. [2]
Many studies published since 2000 have highlighted that Aboriginal people already have a higher prevalence of significant psychological distress when compared to the non-Aboriginal population. [3]
They are getting dementia at a rate 3 times that of non-Aboriginal Australians. [4] Researchers found that dementia also occurred earlier, about age 72, than the non-Aboriginal population (age 79).
Once incarcerated Aboriginal prisoners are at risk of developing or exacerbating a mental illness. The rate of hospitalisation for mental health issues for Aboriginal women in prison is tripled when compared with the rate of hospitalisation for Aboriginal women in the community. [3]
Mental health or cognitive impairment is also a factor in 42% of all deaths in custody. And only half of the Aboriginal people with a diagnosed mental health condition or cognitive impairment, such as a brain injury or fetal alcohol syndrome disorder, received the care they needed. [5]
A study in 2012 revealed that 86% of Aboriginal women in Queensland prisons had mental disorders, which was higher that the prevalence for Aboriginal men in prison.
The types of psychiatric issues experienced by Aboriginal women include substance misuse disorders (69%), anxiety disorders (51%), depressive disorders (29%) and psychotic disorders (23%). [3]
Among other reasons for dementia are intellectual disability in children, obstetric complications in young mothers, low-birth weight babies, childhood malnutrition and retarded growth along with reduced participation in education. [4]
There's too many people in the Northern Territory who are in prison and youth detention who shouldn't be, who are really dealing with mental health and cognitive impairment issues.

— Jared Sharp, North Australian Aboriginal Justice Agency (NAAJA) [6]
Video: Mental health issues 'a train to jail' for Indigenous Australians
A 2015 study from the University of New South Wales found that hundreds of Aboriginal people with mental health or cognitive disabilities are being warehoused in jails instead of being supported in the community.
Traumatic effects of time in prison
Here's an overview of the traumatic effects of incarceration. Rates are in comparison to the broader Aboriginal community. [7]
17

Rate of psychotic disorders suffered by male detainees. Same rate for females: 50.

2

Rate of anxiety suffered by male detainees; rate for females: 3.

3

Rate of depression suffered by male detainees. Same rate for females: 4.

93%

Percentage of Aboriginal women in jail who have some form of mental illness. Same figure for men: 81%.
9

Times male detainees are more likely to be substance abusive. Figure for females: 20.

30%

Percentage of Aboriginal women in jail who attempted suicide. Same figure for men: 20%.

33%

Percentage of female Aboriginal inmates suffering from post-traumatic stress disorder. Same figure for male inmates: 12%.
The only positive aspects of being in jail, according to a survey, [7] is that inmates are separated from "habit-forming environments" (which includes alcohol and tobacco), have time to reflect, that their basic needs were met, and the chance to participate in sport, education and training.
Some experts suggest that Aboriginal people go to jail because they are already suffering from "serious mental health disorders". This is because "many years of ill-treatment by various Australian governments has resulted in high levels of trauma-related mental health problems." [7]
And dozens of intellectually disabled Aboriginal people are being kept in prison indefinitely--not because they committed a major crime, but just because proper healthcare facilities don't have capacity or are unavailable. [8]
"At the moment this outcome is almost entirely reserved for Aboriginal, Indigenous Australians," says former police officer Ian McKinlay, the legal guardian of 23-year-old Rosie Anne Fulton, who has spent more than 18 months in a Kalgoorlie jail without a trial or conviction after she was charged with driving offences.
In another case, a mentally impaired West Australian man - Marlon Noble - spent 10 years behind bars without ever standing trial on child sex assault charges. He was released in 2012 under strict conditions. Improving Aboriginal prison conditions helps reduce the stigma and shame about mental health issues and allows better support for mentally ill prisoners. [2]
Any family or group of people that has been decimated by imported diseases, forced removals, slave labour and the loss of their children would be suffering high levels of post-traumatic stress disorder, depression and substance abuse.

— Meg Perkins, psychologist [7]
Walking Free
My freedom is gone, four walls all around,
The gate slams shut, it's a haunting sound.

I am a young man trapped in a cage,
I am a young man filled with anger and rage,

My head is full of fear, 
But that is something you hide when you're locked up in here.

At night you can hear the cries of pain,
Young men all around are going insane.

I dream of hunting and fishing in the deep ocean sea,
I dream of meeting the real me,

That's when the spirits appear and I slowly start to see,
They ask me the question 'Is this all you want to be?'

Slowly, things start to become clear,
Slowly, my pain starts to disappear,

It was in my dreams I found the real me,
It was in my dreams I found I was an Aborigine.

My culture came through me as I did my time,
My culture made me realise that there was more to life than alcohol, drugs and petty crime.

While I did my time, I got my calling,
No longer was I a lost soul falling, falling, falling.

Days went by and the months soon past,
And I walked free a proud young half-caste.

Eleven years have past and I've proved everyone wrong,
I told you all I would be free forever long.

I will never forget my crooked start,
But the life I live now is a world apart.

Make the same choices and you will see,
There are greater rewards when you're walking free.
Poem by Jeremy Donovan, [9] Indigenous Youth Officer and performer, Caboolture, QLD. Read more Aboriginal poems.