People
An average Aboriginal person's life in Australia
How would an average Aboriginal person spent their life? Find out with this intriguing timeline which takes you through an average Aboriginal life from birth to death.
Close this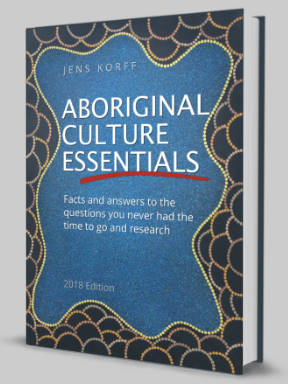 Wishing you knew more about Aboriginal culture?
Search no more.
Get key foundational knowledge about Aboriginal culture in a fun and engaging way.
This is no ordinary resource: It includes a fictional story, quizzes, crosswords and even a treasure hunt.
Stop feeling bad about not knowing. Make it fun to know better.
There are a lot of statistics involved when you look at Aboriginal people and often it's hard to put these statistics into perspective.
This statistical timeline tries to show how dry Aboriginal statistical material comes alive when put into the context of a life and a timeline becomes a 'lifeline'.

Note that this comparison rests on data published in different years and that averages may vary depending on the area considered, ie. remote versus urban.
Statistical life of an average Aboriginal person
Birth

The newborn joins 3.3% of the Australian Aboriginal population.

Their family consists of 3.5 people, compared to a non-Indigenous family which averages about 2.6 people.

Chances are at 12.6% that the newborn will be of low birth weight, double the rate of non-Indigenous babies [1]. Low birth weight determines many health factors later in life.

5 years

By this time chances are high the Aboriginal child has been exposed to pornographic material and possibly attracted a sexually transmitted disease if it lived in a remote community [2].

At this age some hearing problems will be apparent. 80% of Aboriginal children have some form of hearing problem [1].

15 years

If the Aboriginal person is male, 33% of his age peers will be dead before they reach the age of 60. Only 8% of the average non-Indigenous Australian peer group do so [3].

18 years

The average Indigenous Australian has dropped out of school last year - only about 38% of Indigenous students complete year 12, but 76% of non-Indigenous kids do.

Ironically it was good they left school, because - statistically - the longer Aboriginal students stay at school the worse their performance gets. While they are more than likely to meet national year 3 literacy benchmarks, they fail national numeracy benchmarks in year 7.

Now that they're over 15, they are likely to be obese or overweight - 61% more likely, compared to non-Indigenous Australians (48 percent).

20 years

20 years was the median age for the entire Indigenous population in 2001, while on average the non-Indigenous population was 36 years old.

They probably move into a metropolitan or urban area, as do 75% of their peers.

The average Aboriginal Australian has trouble finding work. They are likely to join 27% of their age group who are unemployed while only 13% of their non-Indigenous peers have no job. Unofficial figures tend to be even worse.

If they start work, superannuation is probably of little concern to them--they will likely die long before claiming it.

25 years

About 6% of the average Aboriginal Australian's Indigenous compatriot will be in prison. In some rural areas as many as 33% Aboriginal males will go to prison at some stage of their life. On average, it is very likely that some member of an average Aboriginal Australian's family is in prison right now.

By this age, more than 75% have been cautioned by police, referred to a youth justice conference or convicted in a criminal court, but only 17% of his non-Aboriginal peers. [4]

In about two year's time their father dies.

If the average Aboriginal man had married, his wife would be 25 times more likely to suffer from domestic violence than non-Indigenous women. If his wife attempts to have children, she's five times more likely to die at childbirth.

They can only dream of going to university. Less than 2% of the Aboriginal population goes to university compared to more than 4% of the non-Indigenous population who do.

As a male, 108 of his peer group of 100,000 would have committed suicide by now, 40% more than in the general population.

30 years

The average Aboriginal Australian has already lived half of their life. At this age we might assume that nationally, they are about 15 times more likely to have gone to prison than a non-indigenous Australian.

On average his weekly earnings are $364, compared to $585 for a non-Indigenous peer, but could be as low as $267 if they lived in a remote area.

40 years

Our average Aboriginal person's health outlook is bleak: There's a 50% chance they're a smoker (compared to 22% of non-Indigenous Australians) and they're three times more likely to develop heart disease.

When they go to hospital there is a 40% chance that they don't receive the diagnostic procedures they need (compared to their non-Indigenous counterparts) just because they are black. Should they be admitted to hospital for their coronary problems, they're 2.3 times more likely to die than if they stayed at home (1.4 times more likely).

50 years

If they lived in a remote area the average Australian Aboriginal person dies before they reach the age of 50, 35 years before their non-Indigenous countrymen would die.

While 75% of the non-Indigenous population are close to owning their homes now, only a third of the average Indigenous Australians ever realise this Australian dream.

Their health further deteriorates. They're 10 times more likely to have developed type 2 diabetes than a non-Indigenous Australian, and seven times more likely to be hospitalised because of it.

60 years

An average Australian Aboriginal person dies (if they lived in a city) while his non-Indigenous peer lives for another 24 years.