People
Gambling support programmes
Culturally appropriate programmes can help Aboriginal gamblers manage their habit.
Close this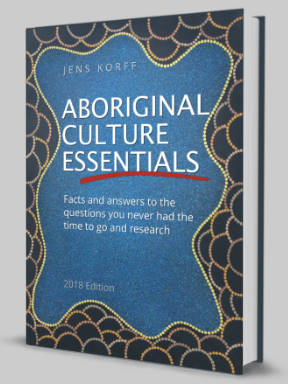 Wishing you knew more about Aboriginal culture?
Search no more.
Get key foundational knowledge about Aboriginal culture in a fun and engaging way.
This is no ordinary resource: It includes a fictional story, quizzes, crosswords and even a treasure hunt.
Stop feeling bad about not knowing. Make it fun to know better.
Gambling habits have changed
According to the Responsible Gambling Council (RGC) in Toronto, Canada, gambling has long been an aspect of Aboriginal culture and played a role in community celebrations, native ceremonies and the teaching of skills.
Since the mid-1990s traditional gambling has undergone a transformation and pokies, bingo, scratchies and other contemporary casino-style entertainment has become commonplace.
Similarly, gambling in Australia has undergone a transformation since the 1970s in terms of the types of gambling available, its location and the policy and regulatory environment of gambling.
The first true online casino opened its doors in 1994 but it wasn't until the early 2000s that this type of gambling started to have an impact on Aboriginal people.
An increasing number of gambling opportunities has led to an increase in gambling problems, and within Aboriginal culture it is not just the individual that suffers, but the family and community.
Gambling services that can help
According to the Aboriginal Health and Medical Research Council in NSW a survey indicated that 4% of the Aboriginal population felt they had a gambling problem. Barriers to seeking help can be very high for Aboriginal people.
In an effort to help tackle their gambling habit a number of facilities have been set up in Australia to support Aboriginal people and provide culturally appropriate assistance to ensure that the gambling habit is managed in a way that the individual remains accountable.
Entities like the Victorian Aboriginal Community Services Association Ltd (VACSAL) and Mission Australia all endeavour to assist, and the Australian Government Department of Social Services has also stepped in to support facilities that are aimed at Aboriginal people.
The Victorian Responsible Gambling Foundation offers help on the Responsible Gambling Awareness Week website.
A balanced life is vital
Balance, Wellness and Healthy Living are the core principles forming the basis for the Aboriginal Responsible Gambling Strategy, a Canadian program that has been created to help communities reduce the impact of problem gambling.
These principles can be applied to Australian Aboriginal people too, and the focus of private and government health and welfare programs is again on creating a culturally appropriate treatment plan.
Some gambling sites promote gaming limits and policies for a player who may feel that their gambling is getting out of control and want to apply these principles to their own life.
Educate the young
Studies conducted by the RCG concluded that Aboriginal people enjoy gambling for its social aspect and the entertainment opportunities that arise from it. Education is a key factor in making young people aware of the risks and dangers of gambling.
The Victorian Responsible Gambling Foundation's Victorian Aboriginal Health Service (VAHS) assists Aboriginal people with counselling and consultations and VACSAL Aboriginal Gambling Awareness Service educates Aboriginal Australians about responsible gambling, and provides culturally appropriate services to the community. VACSL also serves to increase awareness whilst allowing Aboriginal people to practice their traditions without feeling culturally threatened.
Gambling is a way of life for Aboriginal people, and this tradition can continue with the help of culturally appropriate services as well as early education for communities.