Books
Between a Rock and a Hard Place: The Out of Australia Theory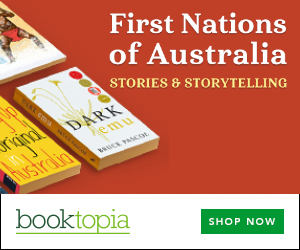 Summary
It has often been said that humanity's history is a fabrication, littered with lies and omissions, but this has never been conclusively proven, until now. What has been recently found in Australia is unequivocal in rewriting convenient versions of ancient history and the genesis of modern humans.
We can now verify that Original Elders and custodians of the old way are correct in insisting that Australia is the cradle of humanity, and "that all peoples of the world come from us."
But it doesn't end there.
Religion, art, burial, sailing, astronomy, navigation, democracy, gender equality and all the nobler hallmarks of civilised behaviour, are original blessings exported from Australia.
There is ample archaeological evidence of the highest pedigree of an ancient sophisticated technology operating in Australia that is still unequalled by today's standards. And in seeking out the inspiration behind an Australian genesis of modern humans and the rise and fall of some very sophisticated technology, the original Dreaming stories and keepers of the old ways stand united behind one non-earthly standard bearer: the Pleiades.
Between a Rock and a Hard Place focuses on one incredibly profound site and a collection of sacred marked rocks. In combination, this archaeology redefines our collective past and repositions Homo sapiens sapiens ancestry, reminding us that the time is upon us to stop behaving like global vandals and realise that we are indeed, galactic citizens.
Get a copy now from your favourite trusted store
Disclosure: I get commissions for purchases made through the below links.
Other books by (or with) Steven Strong, Evan Strong