Books
This Country Anytime Anywhere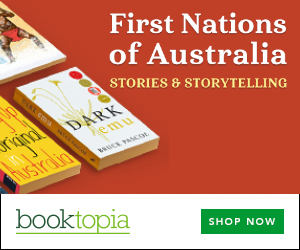 Summary
This Country Anytime Anywhere is a contemporary collection that features works by emerging writers as well as many winners of Northern Territory literary awards, including Marie Munkara, winner of the 2008 David Unaipon Award for Every Secret Thing (also judged the 2010 Northern Territory Book of the Year Award). Ranging in age from teenagers to elders, the writers come from diverse backgrounds: rural, urban and remote. Often raw, always powerful, this collection shares the cultural, artistic, political and personal interests of these writers in the 21st century. The strength and beauty of Australian Aboriginal languages is revealed by some contributions that have been translated into a number of endangered Australian Aboriginal languages. They include: Pitjantjatjara, Eastern Arrernte, Western Arrarnta, Wambaya,Warlpiri, Warumungu, Ngaliwurru &​ Kungarakan. The title is drawn from a poem in the collection – Pinjarra by Sue Jean Stanton.
Copies are available from IAD Press.
Get a copy now from your favourite trusted store
Disclosure: I get commissions for purchases made through the below links.
Other books by (or with) various