Synopsis
James 'Mad Morro' Morris is an 30 year-old Indigenous man from Taree in northern NSW. He is about to be released from jail after serving 13 years. His mother Debbie is eagerly awaiting their reunion, but she's clearly anxious for the future.
Weeks pass during which Mad Morro's drinking accelerates. 'Alcohol shouldn't be giving him that much happiness', says Morro's mother.
When Mad Morro meets a girl he hopes she will help him being a better man. A few weeks later, while he's out, the police search his house and shake up his new partner. In a confronting scene, Mad Morro rages at the 'fuckin' white dogs'.
Mad Morro is a provocative and dramatic story about family love and bonding, and how the effect of prison can either reinforce or break apart that relationship.
Using Mad Morro's own words the message of the movie is clear: 'I want people to know... that they could end up in my shoes.'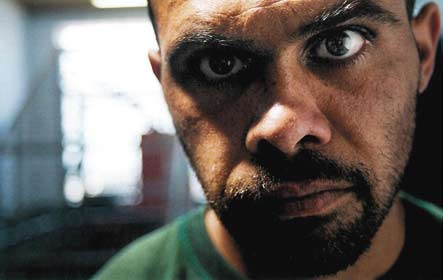 Details
Cast

James 'Mad Morro' Morris
Debbie Morris

Release dates

19 February 2007 - World premiere Fremantle, WA

Video/DVD release date

2008

Rating

MA 15+ - Mature accompanied

Distributor

Ronin Films, JOTZ Productions
Watch now
Note: Film might not be available at all suppliers.
Find "Mad Morro" on DVD or BluRay
Disclosure: I get commissions for purchases made through some of the below links.
Browse a list of Aboriginal film suppliers and distributors
Other films by Kelrick Martin