Message Sticks Indigenous Film Festival Sydney 2012
Close this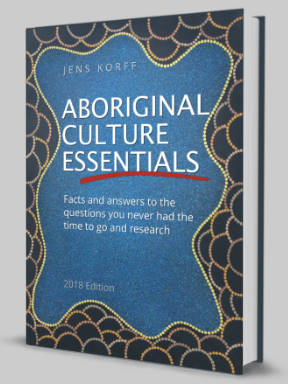 Wishing you knew more about Aboriginal culture?
Search no more.
Get key foundational knowledge about Aboriginal culture in a fun and engaging way.
This is no ordinary resource: It includes a fictional story, quizzes, crosswords and even a treasure hunt.
Stop feeling bad about not knowing. Make it fun to know better.
Sydney is host to the Indigenous Film Festival since its inception in 1999. The festival premiers a fine selection of Aboriginal films in drama, documentary, comedy and shorts, often followed by a short question and answers (Q&A) session. Many of the film reviews you find on this site come from my visits to the Message Sticks Indigenous Film Festival which is very popular.
The wonderful thing about Message Sticks is that you get to see what issues are at the forefront of Indigenous filmmakers' hearts and minds.

— Sally Riley, Manager Indigenous Branch, Australian Film Commission [1]
13th Message Sticks Indigenous Film Festival program
Venue: Sydney Opera House, Playhouse. The festival then tours nationally.
Saturday, 31 March 2012
Session 1 | 11am – 12.45pm
Nalingu (Yours and Mine)
Billy McPherson | Australia 2011 | 12 min
After the death of his cousin, Bobby takes his family to Queensland for the funeral. He and his daughter Lucy-Ann decide to stay, but homesick and unemployed their home-away-from home in Sydney beckons. Short on fuel and money, an eerie encounter with a hitch-hiker proves that family is everywhere when you need them.
Film: Nalingu (Yours and Mine)
Smudge
Gail Maurice | Canada 2009 | 12 min
Gail Maurice's new film charts a small group of Native Canadians as they celebrate their right to worship in the city - their way. Used to praying in natural settings, the whole world is a sacred space for indigenous dwellers, yet the props of their spirituality - drums, chants and smouldering sweet grass - can draw unwanted attention.
Babakiueria ("Barbecue Area")
Don Featherstone | Australia 1986 | 30 min
Babakiueria is a satirical Australian film from the 1980's taking aim at racial stereotypes. When a group of Aboriginal people descend upon and take possession of a barbecue area, the white 'Babakiuerians' find themselves on the other side of history.
Film: Babakiueria ("Barbecue Area")
Q&A session
With Gail Maurice, Billy McPherson, Mitch Torres and Denis Bolduc (Chair).
Session 2 | 2pm – 5pm
The Russians Are Coming
Toby Mills | New Zealand 2011 | 52 min
Fronted by Moana Maniapoto, with a significant input from Sir Tipene O'Regan, the documentary looks at 10 days in May 1820, when Russian explorers were forced by bad weather to moor in Queen Charlotte Sound. Maori in waka immediately came out to meet them.
Jandamarra's War
Mitch Torres | Australia 2011 | 55 min
Jandamarra's War tells the tale of an Aboriginal warrior, Jandamarra, from the Bunuba Aboriginal people who led the resistance against colonial power in the Kimberley region in the latter part of the 19th century. The film recreates one of the most effective rebellions in Australia's history, charting the 3-year guerrilla war that earned Jandamarra the admiration of his people along with international notoriety.
Jandamarra's War is followed by a Q&A session with director Mitch Torres and the narrator of the film, Ernie Dingo.
Sunday, 1 April 2012
Session 1 | 11am – 12.45pm
Kanehsatake: 270 Years of Resistance
Alanis Obomsawin | Canada 1993 | 119 min
In July 1990, a confrontation propelled Native issues in Kanehsatake and the village of Oka, Quebec, into the international spotlight. Director Alanis Obomsawin spent 78 nerve-wracking days and nights filming the armed stand-off between the Mohawks, the Quebec police and the Canadian army. This powerful documentary takes you right into the action of an age-old Aboriginal struggle. The result is a portrait of the people behind the barricades.
Q&A
With Canada's ImagineNative film members Denise Bolduc and Gail Maurice.
Session 2 | 2.20pm – 4.20pm
Toomelah
Ivan Sen | Australia 2011 | 97 min
Toomelah is a deeply personal story intimately depicting mission life in contemporary Australia. The Gamilaroi people of northwest NSW remain largely disconnected from modern Australia. It is a community on a cultural edge, struggling for an identity.
Q&A
With with Message Stick's Artistic Director Rhoda Roberts.
More Aboriginal films
Explore hundreds of Aboriginal movie reviews or check out one of the past film festivals: