Message Sticks Indigenous Film Festival Sydney 2011
Close this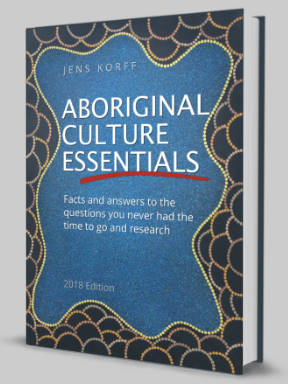 Wishing you knew more about Aboriginal culture?
Search no more.
Get key foundational knowledge about Aboriginal culture in a fun and engaging way.
This is no ordinary resource: It includes a fictional story, quizzes, crosswords and even a treasure hunt.
Stop feeling bad about not knowing. Make it fun to know better.
Sydney is host to the Indigenous Film Festival since its inception in 1999. The festival premiers a fine selection of Aboriginal films in drama, documentary, comedy and shorts, often followed by a short question and answers (Q&A) session. Many of the film reviews you find on this site come from my visits to the Message Sticks Indigenous Film Festival which is very popular.
The films at Message Sticks have replaced the lifetime of images that I grew up with that had previously dominated and shaped the nation's opinion of our people.

— Pauline Whyman, Aboriginal actress
12th Message Sticks Indigenous Film Festival program
Venue: Sydney Opera House, Playhouse. The festival then tours nationally.
Thursday, 12 May 2011
Gala Red Carpet Opening Night | 8:15pm
Here I Am
Beck Cole | Australia 2011 | 90 min
Fresh out of prison, beautiful yet complex Karen is a young woman with a burning desire to turn her life around for good. Upon her release from prison she finds herself on the streets with no one to call for help. Determined to stay on track Karen finds shelter at Temple House - a safe haven for Aboriginal women like herself. With the support of her new family of friends Karen begins the journey of reconnecting with her estranged mother and her young daughter and is soon propelled to face the difficult truth that shame is a powerful force and sometimes the most important person to forgive is yourself.
Friday, 13 May 2011
Magpie Blues
Ursula Yovich | Cabaret show | 70 min | 8:15pm (also 14/5 8:15pm and 15/5 7:15pm)
Ursula Yovich brings her soulful one-woman cabaret show Magpie Blues to Sydney. This moving musical account of growing up in the Northern Territory with a mother from Arnhem Land and a Serbian father features a mix of Yovich's own new songs and musical influences from her past.
Drawing upon her unique cultural background, Magpie Blues is inspired by Ursula Yovich's totem, the magpie, a songbird whose black and white feathers reflect the black and white heritage of Yovich herself.
On The Ice
Andrew Okpeaha Maclean | USA 2011 | 96 min | 7pm-9pm | Australian premiere | Q&A
Two teenage boys who have grown up like brothers go about their lives in the comfortable claustrophobia of an isolated Alaskan town. Early one morning, on a seal hunt with another teenager, an argument between the three boys quickly escalates into a tragic accident. Bonded by their dark secret, the two best friends are forced to create one fabrication after another in order to survive.
Saturday, 14 May 2011
Here I Am
Beck Cole | Australia 2011 | 90 min | 11am-1.15pm | Q&A
See Thursday entry above for synopsis.
Grab
Bill Luther | USA 2011 | 60 min | 2pm-3pm | Australian premiere
Grab is an intimate portrait of the little-documented Grab Day in the villages of the Laguna Pueblo tribe, who annually throw water and food items from the rooftop of a home to people standing below. A community-wide prayer of abundance, thanks, and renewal, Grab Day exists at the intersection of traditional Native and contemporary Western cultures. Luther's film follows three families as they prepare for the annual event, chronicling their lives leading up to this day.
Shifting Shelter 4
Ivan Sen | Australia 2011 | 52 min | 4pm-5.30pm | Australian premiere | Q&A
Like Seven Up, acclaimed filmmaker Ivan Sen follows the lives of four young Aboriginal people in rural north west New South Wales. From the 'coming of age' teenagers full of hopes and dreams in the first Shifting Shelter back in 1995 to today's adults dealing with the harsher realities of life and raising their own families, Shifting Shelter is an extraordinary project that charts the lives of Aboriginal people in a way that no other documentary program ever has.
And The River Flows On
Carlos Pérez Rojas | Mexico 2010 | 70 min | 6pm | Australian premiere
Since 2003, the Mexican government has been pushing to build the La Parota hydro-electric dam in Guerrero, which would flood several communities south of Acapulco, dislocating the Indigenous people who live there. As many campesinos rise up in opposition to the dam, tensions run high in the communities and violence escalates. In vérité style, Rojas creates an intimate and inspiring documentary of the people stuck in the midst of the conflict and their courage to stand up for the love of their homeland, even in the face of violence and loss of life. Watch trailer
21 Years Of The Series Nganampa Anwernekenhe
8pm-9.30pm | Q&A
Tales From The Daly: 'Nauiyu Nambiyu'
Steven McGregor | Australia 2011 | 20 min | Australian premiere
During the months of October to May the area is lashed with Monsoonal storms which bring the landscape and rivers to life. The Wabuymem is a little grey spirit that lives in the Banyan Tree. It lays in wait for curious children. It stalks them and lures them away from their families into the Banyan Tree to never be seen again.
Crokhat And The Kulunada
David Tranter | Australia 2010 | 23 min | Australian premiere
Three old men, Donald (Crookhat) Akemarr Thompson, Alec Apetyarr Peterson and Casey Akemarr Holmes – travel by four-wheel drive out to a surprising strip of green bush in the desert, where a permanent spring feeds a large waterhole. They tell both the Dreamtime stories of the Rainbow Serpent, Kulunada, which lived in the waterhole, and also the violent past of the white settlement of the area.
Sunday, 15 May 2011
Pitch It!
11am-1pm| Australian Film Television And Radio School
Want to see how it all begins? Want to see how that idea for an original and fresh project becomes a reality? Be part of the process when 10 aspiring Indigenous filmmakers pitch their idea to a panel of broadcasters, live in front of the audience at the Sydney Opera House. The winner of the pitching session will receive $4,000 in prize money to take that first step towards the first take.
Shorts Program
2pm-3.30pm
Wappaweka
Danis Goulet | Canada 2010 | 16 min | Drama
When a young Cree man and his traditional father visit their isolated cabin for the last time, the inter-generational rift between them becomes undeniable.
Two Worlds
Lorraine Coppin | Australia 2010 | 6 min | Drama
A young boy caught between cultures, finds one is a dream and the other is a nightmare. With his knowledge of the old ways and the new, he moves forward to the next stage of his life with an understanding to appreciate the benefits from both cultures.
Stones
Ty Sanga | USA 2010 | 20 min | Drama
In ancient Hawai'i, a forlorn woman living in isolation with her husband meets a child and contemplates whether to bring her into her mystical world.
Ebony Society
Tammy Davis | New Zealand 2010 | 13 min | Drama
Two buddies are out trying to make a fast buck ... not really a typical beginning for a Christmas story. Under these circumstances it can take rather unusual helpers to make a little boy's dream come true.
The Biggest Port
Elizabeth Wymarra | Australia 2010 | 6 min | Comedy
A comedy about two older Aboriginal women who witness drama in their community and the impact it has on their street.
Panel Session: Telling Indigenous Stories
4pm-5.30pm | Wesley Enoch, Steven Page, Andrew Okpeaha MacLean, Hetti Perkins, Warwick Thornton and host Rachel Perkins
Film has become a powerful medium for bringing Indigenous stories to life, but storytelling has always been central to Indigenous society.
How have these stories changed? What do Indigenous stories have in common across the visual arts, theatre, dance and film? How does the audience affect the way these stories evolve and what is the future of Indigenous storytelling?
Speakers Bangarra Artistic Director Steven Page, AGNSW curator Hetti Perkins, theatre maker Wesley Enoch and film directors Warwick Thornton and international guest Andrew Okpeaha Maclean, who directs both theatre and film, gather for an exploration of Indigenous storytelling in the 21st century and beyond.
More Aboriginal films
Explore hundreds of Aboriginal movie reviews or check out one of the past film festivals: