Message Sticks Indigenous Film Festival Sydney 2007
Close this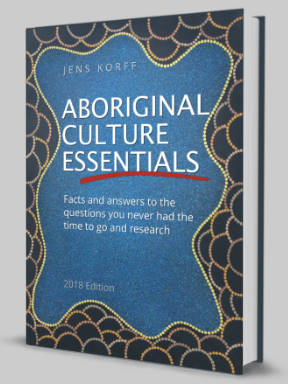 Wishing you knew more about Aboriginal culture?
Search no more.
Get key foundational knowledge about Aboriginal culture in a fun and engaging way.
This is no ordinary resource: It includes a fictional story, quizzes, crosswords and even a treasure hunt.
Stop feeling bad about not knowing. Make it fun to know better.
Sydney is host to the Indigenous Film Festival since its inception in 1999. The festival premiers a fine selection of Aboriginal films in drama, documentary, comedy and shorts, often followed by a short question and answers (Q&A) session. Many of the film reviews you find on this site come from my visits to the Message Sticks Indigenous Film Festival which is very popular.
Aboriginal filmmakers have used the lens to capture the feelings and thoughts of our people, talking about their lives at a turning point in Australia's history.

— Darren Dale, Blackfella Films, co-host of the film festival
8th Message Sticks Indigenous Film Festival program
Venue: Sydney Opera House, Playhouse. The festival then tours nationally.
Theme: A Bit of Black Business
This year's festival theme revolves around 'A Bit of Black Business'. It comprises five minute drama story ideas that explore individual notions and experiences of contemporary 'Black Business', from the unique perspective of Aboriginal Australians. On television, 'A Bit of Black Business' films will screen on SBS in the 7.30pm time slot at the end of the popular Inspector Rex. 'A Bit of Black Business' was shot all over Australia, predominantly by first time filmmakers. You might want to watch these men and women because they might show up again next year!
What's new this year? For the first time films are screened at two different venues in parallel. Due to the huge demand Sydney Opera House has introduced tickets as well, but only if you want to secure a seat. Individual film screenings remain free.
Friday, 4 May 2007
8.00pm til late
Gala Opening Night and Party featuring Crocodile Dreaming, selected short films from Bit of Black Business, the Tudawali Award and the Bob Maza Fellowship. All tickets $50
Saturday, 5 May 2007
Bit of Black Business Part 1
Playhouse | 12pm - 1pm
Custard (Michelle Blanchard)
Too Late (Michael Longbottom)
Two Big Boys (Jon Bell)
Days Like These (Martin Leroy Adams)
Back Seat (Pauline Whyman)
Nana (Warwick Thornton)
Bit of Black Business Part 2
Playhouse | 1.45pm - 3pm
Bloodlines (Jacob Nash)
The Turtle (Kelli Cross)
Sharpeye (Aaron Fa'aoso)
Done Dirt Cheap (Debbie Carmody)
Kwatye (Trisha Morton-Thomas)
Hush (Dena Curtis)
Jackie Jackie (Adrian Willis)
Dark Science
The Studio | Johan Gabrielsson and Julie Nimmo | 52 min | 2:15pm - 3:30pm
A Sister's Love
Ivan Sen | 52 min | 3:45pm - 5.15pm
Imagine your twin sister is murdered. Image further that the murderer was never found. Would you, after eight years, agree to relive and tell about these events?
Nana
Playhouse | Warwick Thornton | 5 min | 6.00pm
Crocodile Dreaming
Playhouse | Darlene Johnson | 28 min | 6.10pm - 7pm
Followed by an Artists Talk with David Gulpilil.
Conversion
The Studio | Nanobah Becker | 9 min | 7.45pm
Four Sheets To The Wind
The Studio | Sterlin Harjo | 91 min | 7.45pm - 9.30pm
Sunday, 6 May 2007
Sunset to Sunrise
Playhouse | Allan Collins | 25 min | 12pm - 1.30pm
Destiny in Alice
Playhouse | Sonja Dare | 27 min
Songlines to the Seine
The Studio | Julie Nimmo | 52 min | 12pm - 1.15pm
Nigger Lovers
The Studio | Stephen Hagan | 27 min | 1.45 pm - 3.15pm
Flour, Sugar, Tea
The Studio | Lee Willis-Ardler | 27min
Footprints in the Sand
Playhouse | Glen Stasiuk | 27 min | 4:30pm - 6.00pm
When Natives Get Restless
Playhouse | Adrian Wills | 27 min
More Aboriginal films
Explore hundreds of Aboriginal movie reviews or check out one of the past film festivals: