Synopsis
Imagine your twin sister is murdered. Image further that the murderer was never found. Would you, after eight years, agree to relive and tell about these events?
This is what Rhoda Roberts agreed to do with director Ivan Sen. "You never get murder from an Indigenous perspective," lists Ivan Sen as one of his motifs for the very sensitive film A Sister's Love. "[Police] didn't bother to take it seriously," adds Rhoda.
The documentary traces Rhoda's sister Lois' disappearance, the family's uncertainty on her whereabouts, the find of her body and details about the inquiry and police action.
Lois Roberts was last seen hitch-hiking outside Nimbin Police Station on July 31, 1998. About six months of waiting, hoping, anticipating for a good outcome followed until, in January 1999, a bush walker discovered Lois Roberts' remains in Whian Whian State Forest, northeast of Lismore, NSW.
A Sister's Love follows Rhoda Roberts as she travels back to Lismore to confront the brutal murder several years after it happened. Rhoda introduces us into her life and tells what it meant to have a white mother and an Indigenous father. It is heart-breaking when she tells how her sister entrusted her with her baby because she was afraid the welfare would take it away from her. A Sister's Love has its strongest moments when Rhoda revisits the site where Lois was found. Can she feel her spirit's presence or is it just an illusion?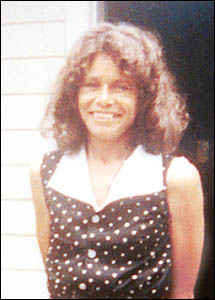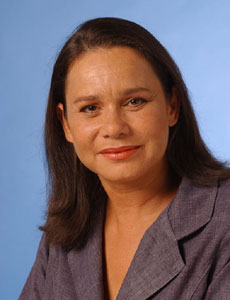 Details
Cast

Rhoda Roberts - herself

Release dates

May 5, 2007 - Australia (World premiere on the Message Sticks Indigenous Film Festival)

Rating

PG - Parental guidance

Notes

A Sister's Love was filmed over two weeks in Lismore and surrounds.

Ivan Sen lost three female cousins to murder in the last few years and "the police has done nothing about it".

Help Rhoda: Rhoda seeks any help in finding the clairvoyant 'Amie' who told her about her sister's spirit. If you know such a person in Lismore, please contact me.

Rhoda Roberts is is a member of the Bundjalung nation, Wiyebal clan of northern NSW and south-east Queensland. She's a writer, performer, actor, presenter, director, journalist, arts advisor, and artistic director.

Other films by Ivan Sen: Fire Talker (2008), Aunty Connie (2006), Beneath Clouds (2002), Journey (1997), Shifting Shelter 3 (2006), Tears (1998), Warm Strangers (1997), Wind (1999), Yellow Fella (2005)
Watch now or find a DVD/BlueRay copy
Browse a list of Aboriginal film suppliers and distributors